When you consider buying a collectible on the secondary market using eBay or another marketplace, you don't want pay more than you have to. After all, the less you spend on one collectible, the more of them you can collect! Likewise, when you're selling a collectible, you don't want to leave money on the table by setting your asking price too low (unless of course you want to sell fast).
If you collect Funko Pop vinyl figures long enough, you'll quickly realize that the values vary widely. While there are some Funko Pop figures that are worth less than their retail price, others have significantly increased in value over time. I was shocked when I learned that the Funko Pop Disney #55 Baloo figure that I have sells for up to 10x what I paid for it. At least, according to a Pop price guide.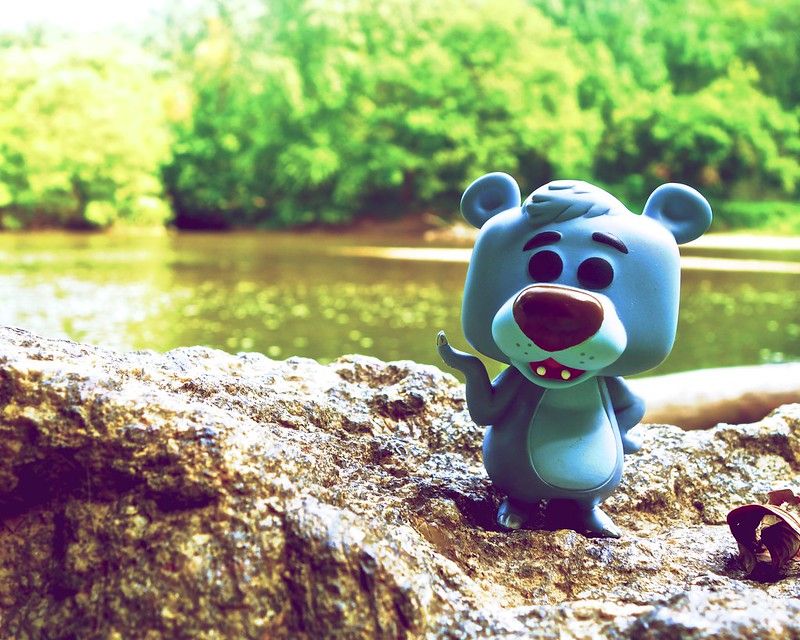 Ultimately, collectibles like Funko Pop vinyl figures are worth what someone is willing to pay for them. But there are tools available to collectors that eliminate guesswork when determining the average value of a Funko Pop vinyl figure or an entire collection. But how accurate are these various Pop price guide websites and apps? Most importantly, what is the best Funko Pop price guide to use?
We compared the values provided by three popular Funko Pop price guides for the coveted Funko Shop exclusive glow-in-the-dark variant of the Funko Pop Ad Icons Lucky The Leprechaun vinyl figure. These include Pop Price Guide (PPG), Covetly, StockX, and eBay's sold listings. We'll also explain how these websites and apps determine the prices they provide, which may be surprising to some.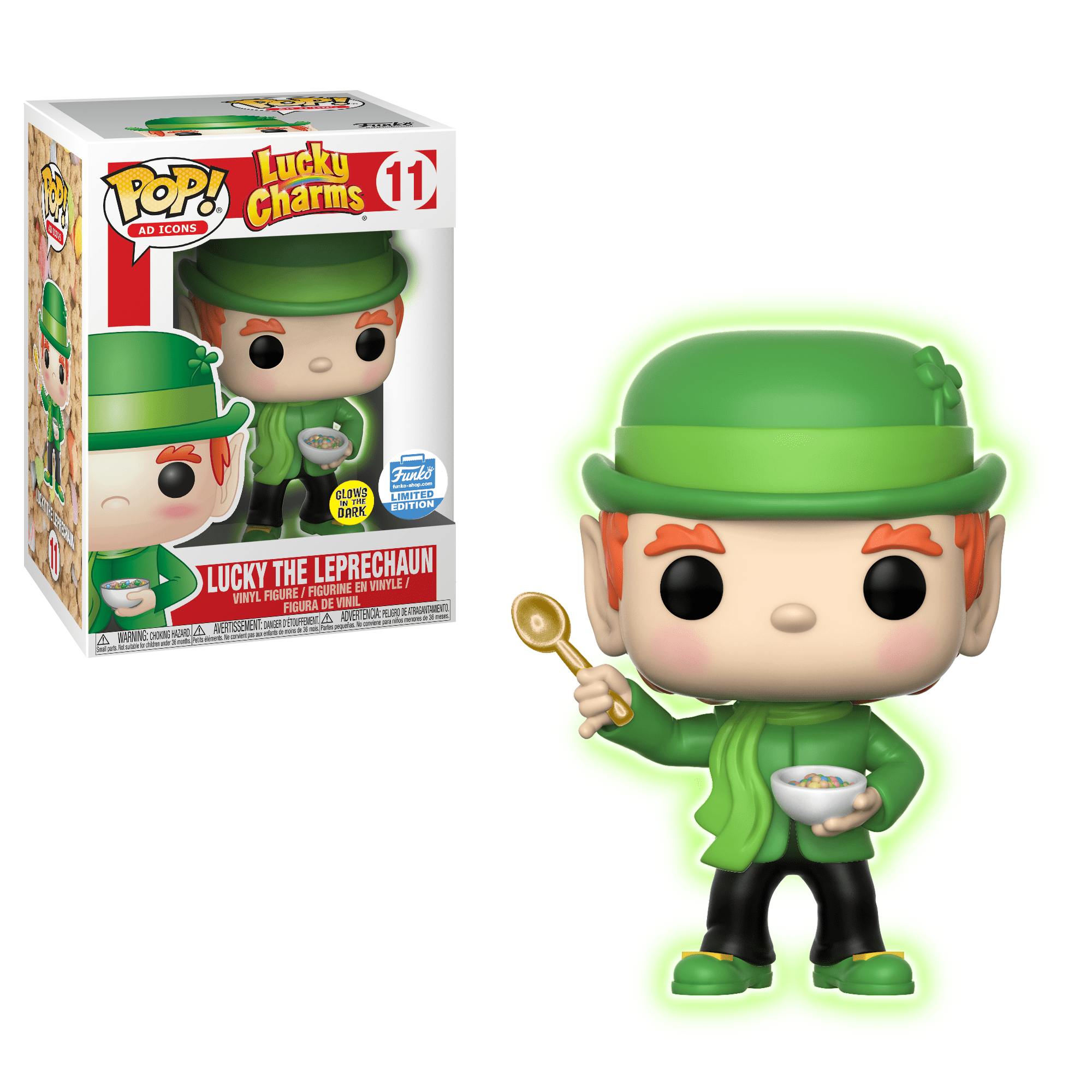 Pop Price Guide
Created by John Hamm in 2014 then later acquired by HobbyDB in 2018, Pop Price Guide, or PPG, is considered the most popular Funko Pop price guide available today. As a Funko funatic, you will often see collectors citing the values provided by the Pop Price Guide website as if it's the Kelley Blue Book of Funko Pop. But are the published prices up-to-date and accurate? Let's find out.

Methodology: Pop Price Guide determines the value of Funko Pop vinyl figures featured in their database by programmatically importing eBay sold listings and then manually matching each transaction to the correct item. It's a tedious process that they've enlisted the help of their users to voluntarily manage during "Price Listing Days" detailed in their blog. Their most recent reconciliation resulted in more than 13,000 prices assigned. The estimated prices displayed on HobbyDB appear to be an average of recent sales for a specific Funko Pop vinyl figure, but the exact date range used to calculate these estimates is unclear.
Accuracy: The manual nature of the price reconciliation process used by Pop Price Guide has several limitations. With thousands of Funko Pop vinyl figure sold everyday, it is impossible for Pop Price Guide to offer an up-to-date price for every item at all times. However, given that the values of Funko Pop vinyl figures tend to increase or decrease gradually over time, the lag in updated prices is probably suitable. That said, if the Pop Price Guide website has a large backlog of completed sales data to assign to items in their database, the price estimates could be based on incomplete data. Pop Price Guide also doesn't provide separate estimates based on an item's condition (i.e. mint in mint box)
Estimate: According to Pop Price Guide, the Funko Shop exclusive glow-in-the-dark variant of the Funko Pop Ad Icons Lucky The Leprechaun vinyl figure has an estimated value of $95.00 as of November 4, 2020.
---
Covetly
Launched in 2017 on Product Hunt, Covetly is a startup company backed by prestigious investors that competes directly with HobbyDB and others on this list. It provides a website and mobile apps for Android and iPhone that allow users to track, buy, and sell collectibles. Its audience is primarily collectors of Funko Pop figures, although that have since expanded into other verticals such as Amiibo.
Methodology: Covetly enables users to buy and sell Funko Pop vinyl figures on its peer-to-peer marketplace. Based on the information provided on the Covetly website and apps, it seems that Covetly relies exclusively on sales data from their own marketplace. For example, the Covetly website states that a volume of 15 Funko Pop Ad Icons Lucky The Leprechaun vinyl figures had been sold in the last 90 days (as of November 8, 2020). By manually counting the sold listing on eBay on that same date, we can see that ~28 of the same figure had been sold on eBay during this period. For that reason, we cannot conclude that Covetly imports sales data from anywhere else to provide their Funko Pop price guide.
Accuracy: Although Covetly offers a highly-rated app, its website leaves a lot to be desired. When I visited the Covetly website for instance, I found a number of problems including an expired SSL certificate. That's not entirely unexpected for a startup to have such issues, but the bigger issue is the relatively low transaction volume used to provide estimated values for Funko Pop vinyl figures. According to their product details page for the Funko Pop vinyl figure we're using as an example in this article, there have been 15 sales in the past 90 days. What's more, the last data point on its "Price History" graph was October 6, 2020 which is a month prior to this article being published. All this to say, if the transaction volume is low and the pricing data is 30 days old, it's difficult to imagine their estimates being the most accurate Funko Pop price guide, and yet...
Estimate: Covetly estimates $95.00 as the value of the Funko Shop exclusive glow-in-the-dark variant of the Funko Pop Ad Icons Lucky The Leprechaun vinyl figure. This estimate was provided on November 8, 2020 using the Covetly website. Interestingly, the estimated value provided by Covetly is identical to that of Pop Price Guide.
---
StockX
Another great Funko Pop price guide is StockX, a fast-growing online marketplace that calls itself "The stock market of things." What makes StockX particularly unique is their authentication service. When an item is sold on StockX, the seller ships the item to a StockX facility where it is authenticated and then shipped to the buyer if verified as legitimate. This managed marketplace reduces fraud and increases buyer confidence.
Methodology: StockX is a well-funded company and its technologies are evidence of that. It is able to provide a Funko Pop price guide using its own transaction data which they average over a twelve month period. StockX users are also able to set a 'Bid' or 'Ask' for any item in its ever-expanding database. This user generated pricing data enables StockX to match buyers and sellers as well as estimate supply and demand for a specific product.
Accuracy: Given that StockX relies on its own managed marketplace for sales data, the estimated prices it provides are highly accurate. However, it's worth noting that many of its Funko Pop collectibles have only had a handful of completed sales. When estimating the value of most collectibles, multiple data points are useful to ensure one highly motivated buyer didn't skew the numbers. Interestingly, StockX seems to focus on the more sought after Funko Pop vinyl figures such as convention exclusives. It only has 1100 figures added to its database. This makes it less reliable as a Pop price guide for more common figures.
Estimate: For the items that have had sales in the past twelve months on its marketplace, StockX provides a "Trade Range" as well as the price of the most recently completed sale. StockX estimated that the Funko Pop! Ad Icons Lucky Charms Lucky The Leprechaun (Glow) Funko Shop Exclusive Vinyl Figure to be worth $100 to $145 with its most recent sale being $122.
---
eBay Sold Items
As one of the first online marketplaces, the 25-year-old eBay might seem outdated but remains among the best places to buy and sells collectibles. With hundreds of millions of users and billions of dollars transacting annually, eBay has a trove of data about the value of products sold on its global marketplace. This makes it one of the best Funko Pop price guides by sheer scale.
Methodology: When an item is sold on eBay, the history of the transaction is made available to its users via its search engine. To access this information, simply search for the UPC or name of an item you want the price for and use the filters to show only "Sold Items" to exclude items that have not been sold yet. A common mistake collectors make, especially when selling, is to search for an item on eBay and assume that a seller's listing price is what the item is worth. It's crucial that you filter by "Sold Items" when using eBay as a Funko Pop price guide.
Accuracy: Since the prices eBay displays for its sold items are what real users actually paid for an item, you can be sure that it is accurate. The one exception to this is when a seller accepted an offer less than their listing price. In this case, eBay strikes out the original listing price and adds a label that says "Best offer accepted" but stops short at telling you what the final sale price was.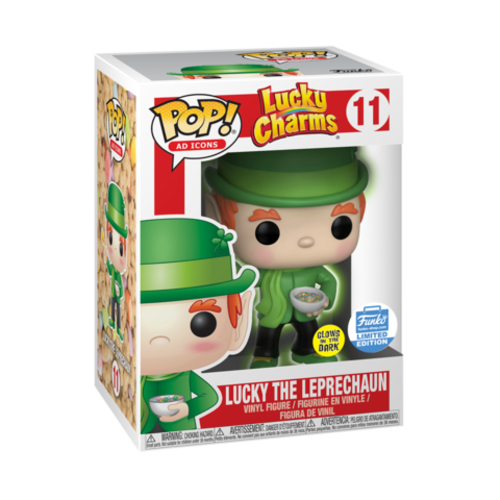 Estimate: Unfortunately, eBay does not reliably aggregate prices, but they are moving in that direction with their new product pages (see above). This is one of its limitations and why companies like HobbyDB, StockX, and Covetly are attempting to create a single source of truth for collectibles. Regardless, eBay can easily be used as a Funko Pop price guide by relying on its powerful search engine. By doing so, we found recent sales of $89.99, $72.00, and $92.00 for the glow-in-the-dark Funko Pop! Ad Icons #11 Lucky The Leprechaun vinyl figure. These prices for sold items on eBay did not include shipping costs, but they are lower than the estimated values provided by Pop Price Guide (i.e. HobbyDB) or StockX.
---
The Best Pop Price Guide?
Due to its massive volume of data and relative ease of use, I always recommend eBay sold item searches as the best Pop price guide. After all, it's source of the data used by Pop Price Guide (PPG)! While the PPG website may aggregate prices based on sales to display an average for your convenience, eBay makes it easier to discern the condition of the items that have been sold over time. The values on Pop Price Guide can be misleading if you don't know the condition of the items sold.
Whether you're looking to buy a rare Funko Pop vinyl figure, or sell your entire collection for a fair price, it's a good idea to rely on a Funko Pop price guide before completing a transaction. The options provided in this article are merely an unbiased suggestion based on my experience buying and selling collectibles for myself and others. If you've found this article helpful, please consider sharing this information with a fellow collector. Thanks for reading!