It's no secret to fans that the beloved astromech droid R2-D2 is the Star Wars equivalent of a Swiss army knife. Seriously, this feisty little droid is the best toolbox in the galaxy! His equipment includes a circular saw, fire extinguisher, holographic projector and rocket boosters just to name a few.
The image below of the Hot Toys Star Wars R2-D2 Deluxe figure says it all.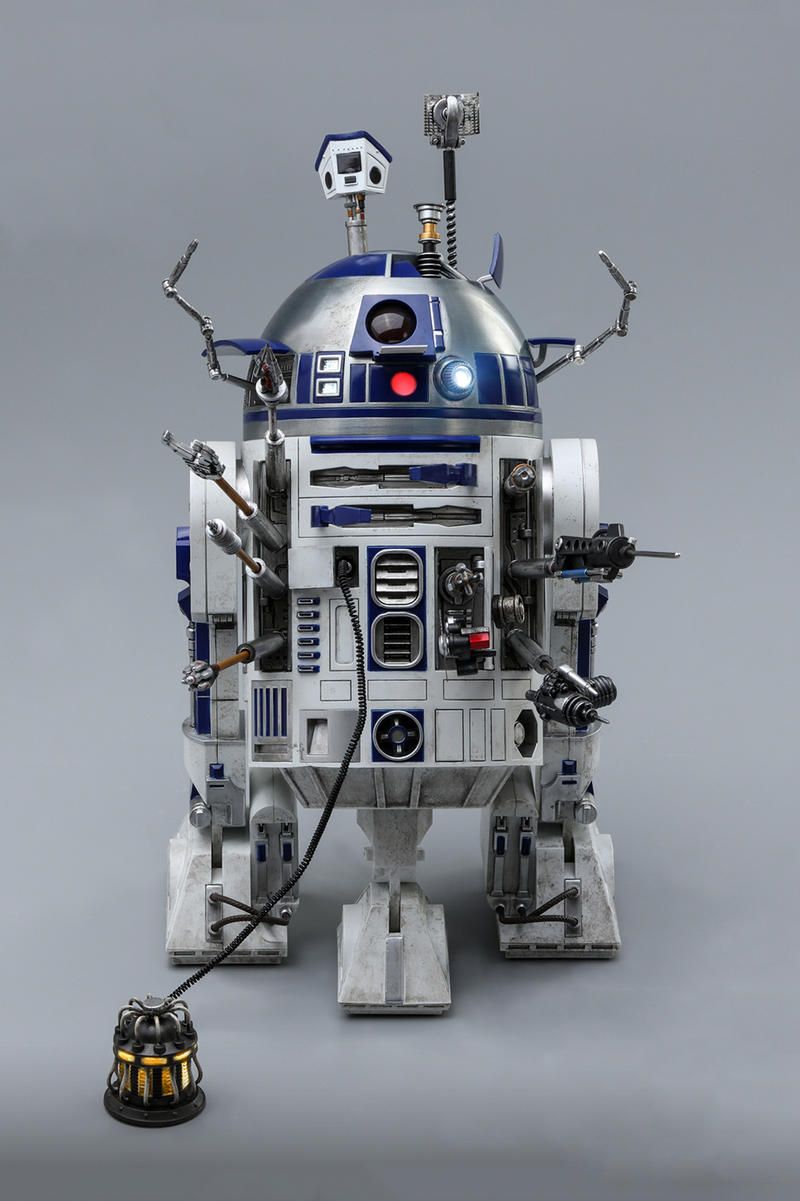 GameStop's ThinkGeek, the creators of some of our favorite R2-D2 gadgets, added yet another accessory to his toolbox in 2015 – a screwdriver.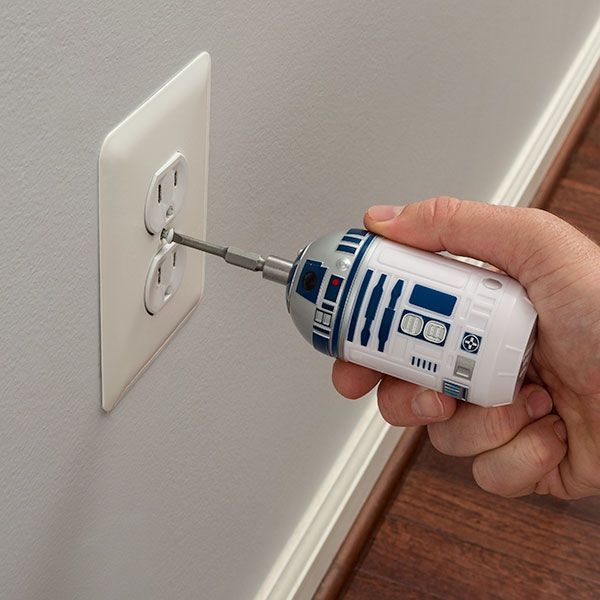 Of course, no ThinkGeek exclusive was ever complete without one of their witty product descriptions:
R2-D2 is basically the best multitool ever. So it comes as little surprise that he'd volunteer up his body to be the base of this screwdriver kit. This Star Wars R2-D2 Screwdriver set includes 3 forged steel bits: 1 slotted and 2 Phillips-head. And you won't find him when you're walking the aisles of your local Home Depot, trying to figure out where the heck they put the screwdrivers. Since we created him, he's a ThinkGeek exclusive.
ThinkGeek is known for their ingenious adaptations of this extremely well put-together little droid. Thanks to them, R2-D2 has been turned into a suitcase, trash can, measuring cups, coffee press, lunchbox, car charger and even a soy sauce dispenser. At the introductory retail price of just $15.99, this useful R2-D2 screwdriver was a real bargain!
Sadly, unique merchandise like this Star Wars R2-D2 screwdriver wasn't enough to save the company that created it after more than 20 years in business. If you're looking to find this R2-D2 screwdriver and other ThinkGeek exclusives in 2020 and beyond, you'll need to resort to eBay, Mercari or perhaps a fan convention.