Although it's not quite as small as The Black Series release of the same beloved character from The Mandalorian, Hasbro's Star Wars The Child posable action figure stands just 6.5" tall. For those unfamiliar with this particular version of The Child, the official photo from Hasbro is below.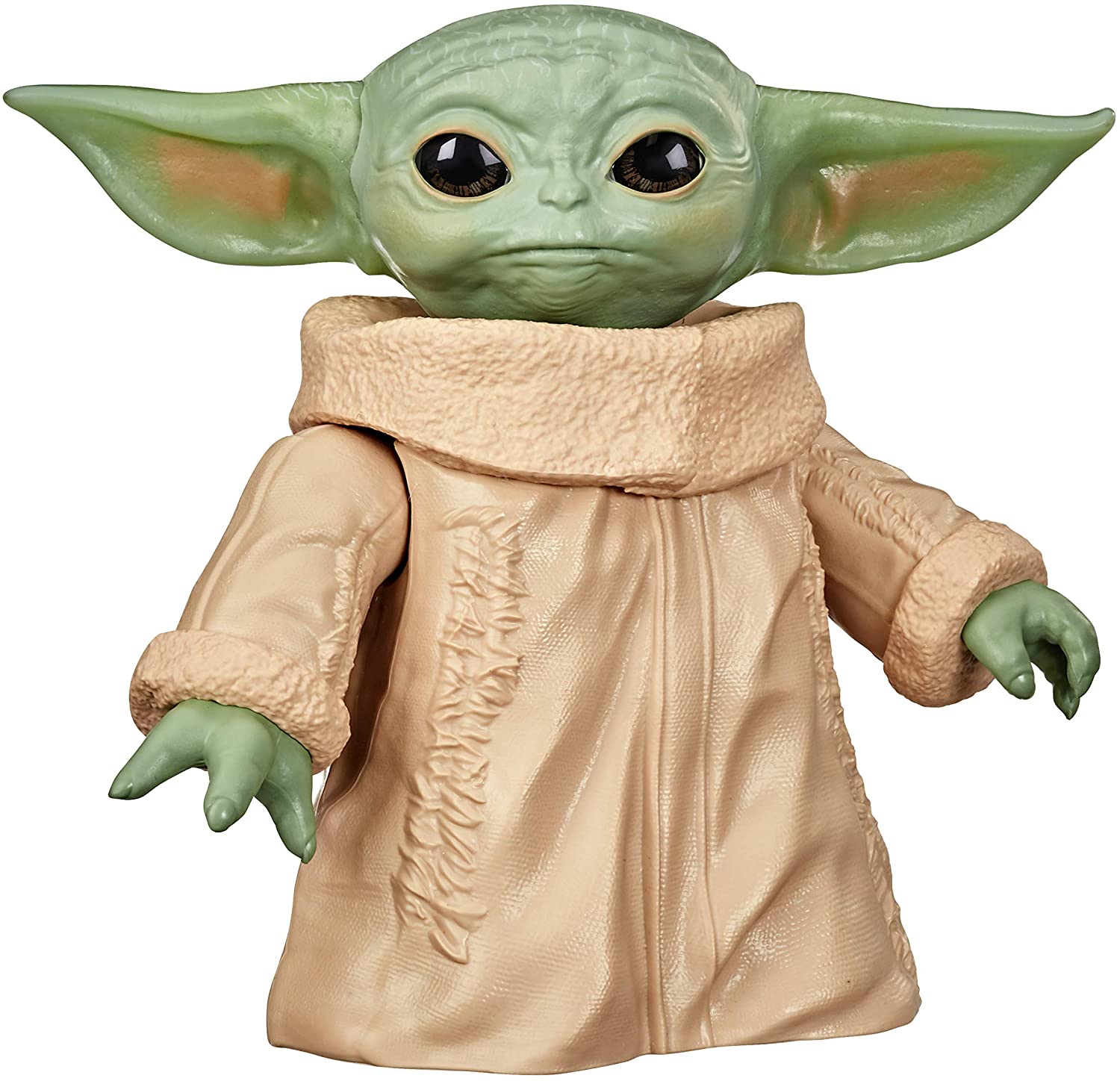 Its small stature makes artist Henry Williams' skilled repainting of this cute little bogwing even more impressive. Using the Force or just an abundance of artistic talent, Henry transformed an otherwise simple plastic figure into a miniature Baby Yoda replica. I came across Henry's photo of the repainted action figure in The Replica Props Forum on Facebook and immediately stopped scrolling. I couldn't believe my eyes.
I mean, just look at this thing!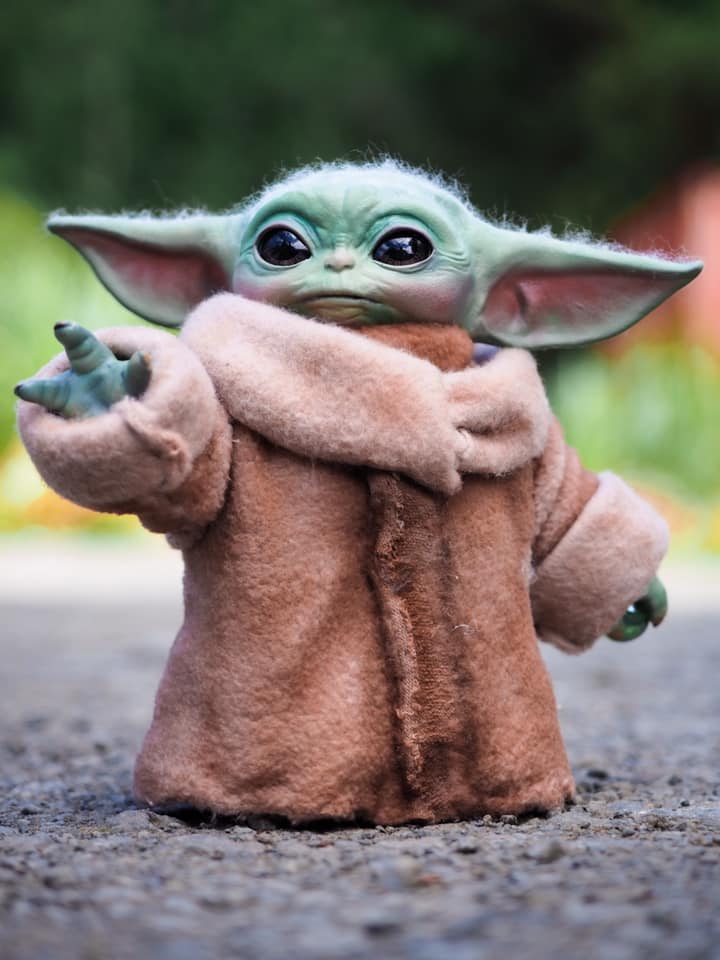 Right? How is that even possible!? It even has hair on his tiny head and a subtle flocked texture applied to its previously hard plastic robe.
I did it over the last weekend.
Henry decided to use his skills to repaint the figure as a gift for a friend at work. I wish I had more coworkers like that. I chatted with Henry briefly via Facebook and he shared some of the details behind this project. "I did it over the last weekend. I didn't have too long to spend on it because it was for a birthday present. I used a few different brands of acrylic paints," explained Henry.
It turns out that Henry is not your average Star Wars fan, though. In fact, he works in the film industry and has done work like this in the past. "I've done a couple of things like this before," he told me. "I have an Instagram @henrywilliamsartist where I post a couple of the things I've done. I work in a props workshop in the film industry so I've done a fair bit of making and painting before."
While he says he won't be creating anymore of these adorable replicas of The Child for others, Mr. Williams says he may accept some commissions for other pieces. The best way to reach him is via Instagram. If you're curious to see some photos of the process that brought this amazing work of art to life, check out images below provided by Henry.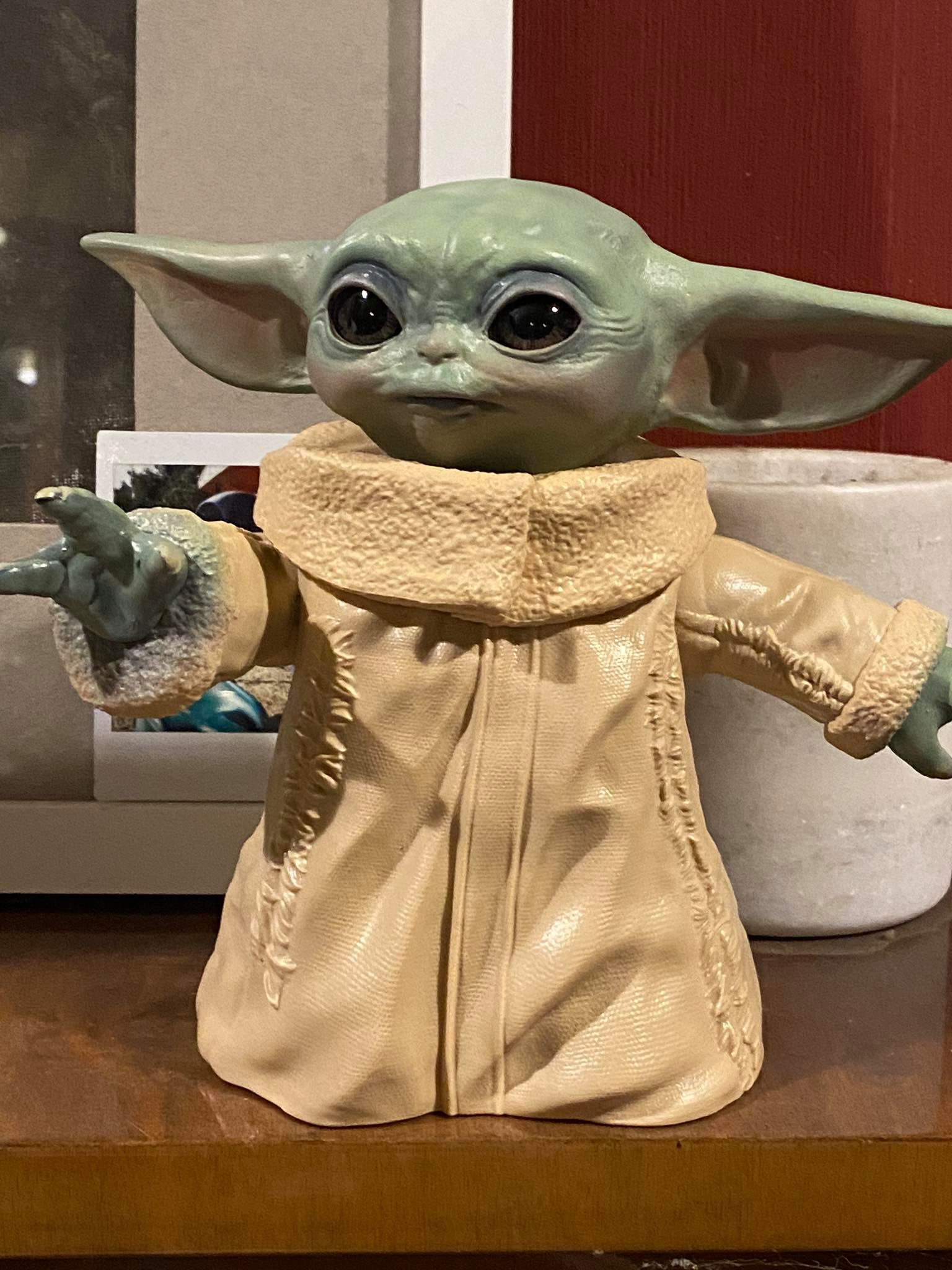 It's amazing what a little paint, some faux hair, and a talented fan can do. Season 2 of The Mandalorian premieres October 30 exclusively on Disney+.