We're all counting down to the February 12th opening of the new Deadpool film, and products in support of Marvel's own "Merc With A Mouth" are everywhere. That said, this little 1/18th scale Deadpool figure from Hot Toys has us feeling a massive wave of totes adorbs.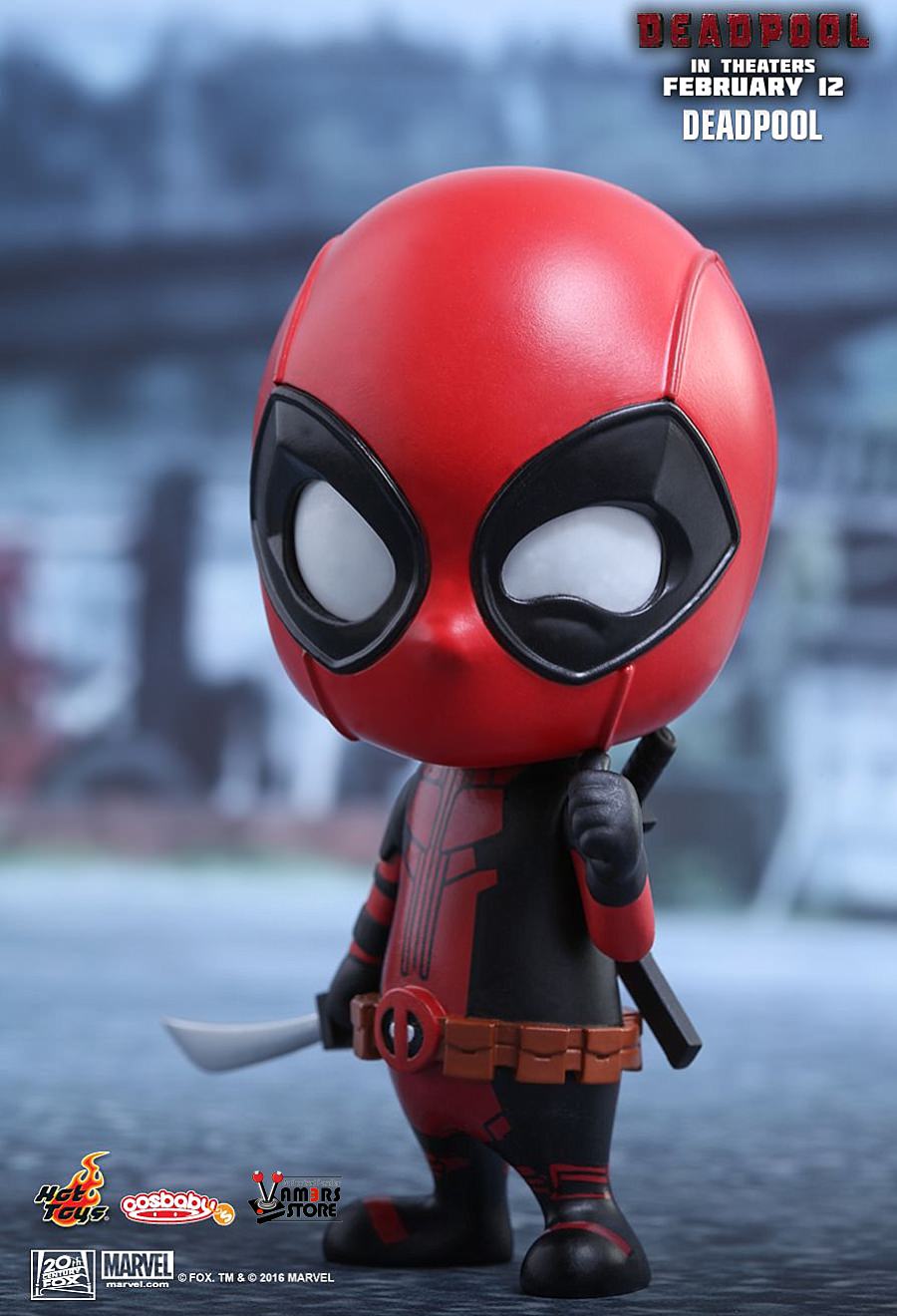 Hot Toys has set the stage for Chimichanga Time! In your home or on your desk, they've served up the latest entry into their lovable (and far too cute) Cosbaby series of collectibles. This Deadpool figure is roughly 3.75 inches tall, bobble-head equipped and ready for battle with a tiny little katana at the his side. Here's a look at his best bits…
They're anticipating this one shipping in the first or second quarter of 2016, but a price has yet to be set. That said, similar items from the series have retailed around $15.99.