Are Beast Kingdom's Egg Attack Action and Egg Attack Statue lines on your radar?
The line has a visual style that presents characters ranging from Star Wars to superheroes in a stubbed down, slightly deformed fashion, and collectors have been eating them up. Today, we're sharing the just announced Egg Attack Action Star Wars: The Force Awakens First Order Stormtrooper. This one has a whopping 30 points of articulated fun and comes in at 6" tall. As is the trend with many modern action figures, these troopers have interchangeable hands and a nice mix of weapons and tech to play with.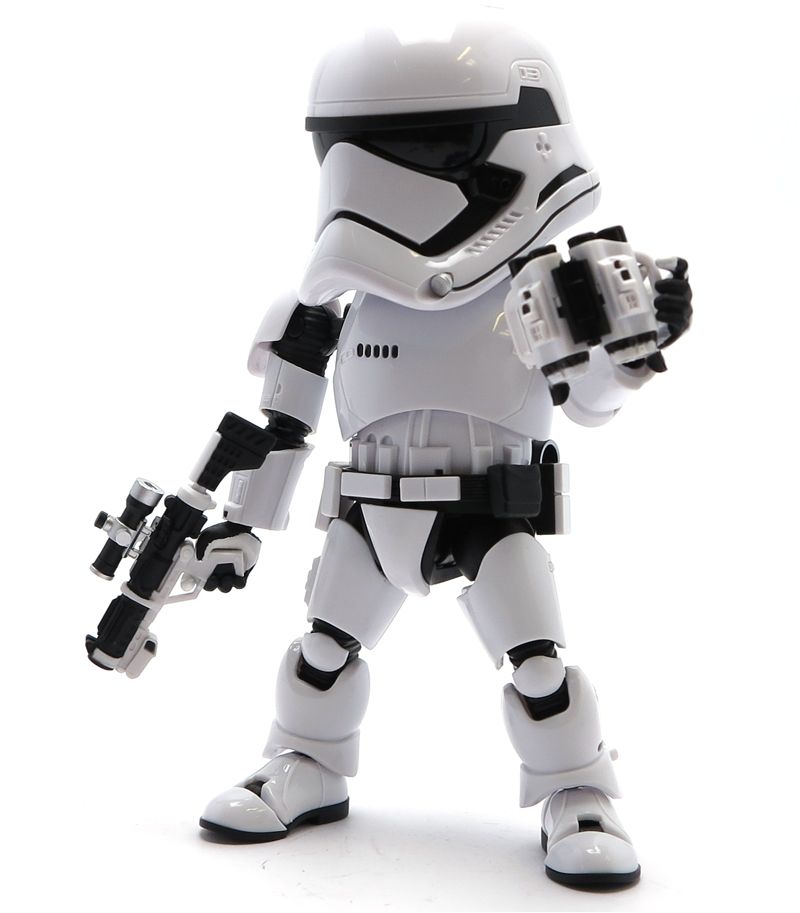 Here are the official details of this pint sized presentation of the First Order Stormtrooper action figure:
Featuring a new look in Star Wars: The Force Awakens, the First Order Stormtrooper debuts in the new film. Beast Kingdom is proud to present the Egg Attack Action Star Wars Series' First Order Stormtrooper from Star Wars: The Force Awakens. The 6-inch action figure is painted with expert technique, perfectly representing the texture of Stormtrooper's white armor and new equipment (F-11 blaster rifle, SE-44C blaster pistol, and articulated binoculars). Each First Order Stormtrooper is shipped with two pauldrons, letting collectors create their own First Order Stormtroopers army.