For a film maker born in 1899, it is really impressive just how much modern cinema owes to the film legacy and creativity of Alfred Hitchcock. He was groundbreaking as a director in terms of cinematography, personal expression, and pure film invention. He did things on his sets that other directors didn't think possible and, in the end, it changed film and challenged many filmmakers to dream bigger.
Since the time of his death in 1980, the word "iconic" just doesn't seem enough to describe this man. Here, it is only fitting that Mondo has opted to honor him with an upcoming collectible figure. This teaser image, released in late January, has those of us covering the toy industry quite excited.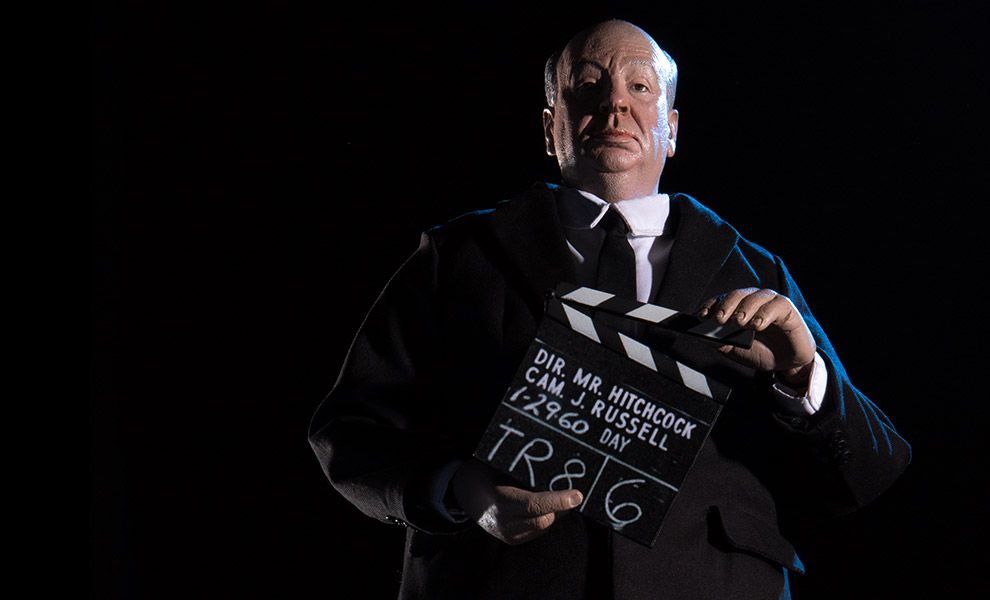 Of course, if you've followed the evolution of this figure, this isn't your first look at this little 1/6th scale beauty. It was first seen in prototype form back in 2014 at San Diego Comic Con, where it turned a lot of heads. At that time, Mondo was just stepping into the pop-culture toy business and making a media splash with a series of prototypes they planned to take to market at the end of that year. Speaking with USA Today at the time, Mondo CEO Justin Ishmael explained, "I've never ever, ever wanted to be the poster company." He continued, "I want to be the good stuff company, we're fans who've made it and are making stuff for fans."
That 2014 display included this figure with some very interesting extras.
Looking at it, you can almost picture Hitchcock walking into the shot, screen left. Without missing a beat, you can hear him slowly uttering "good evening" as he was so known to do. There is just so much life to this figure's features (at the time hand painted and just recently approved by the family) which perfectly capture the look of the man. Honestly, those facial features were almost as culturally recognizable as the director's characters and films thanks to television shows like Alfred Hitchcock Presents (and later The Alfred Hitchcock Hour.) He was a household name that still has a mystique about it even today.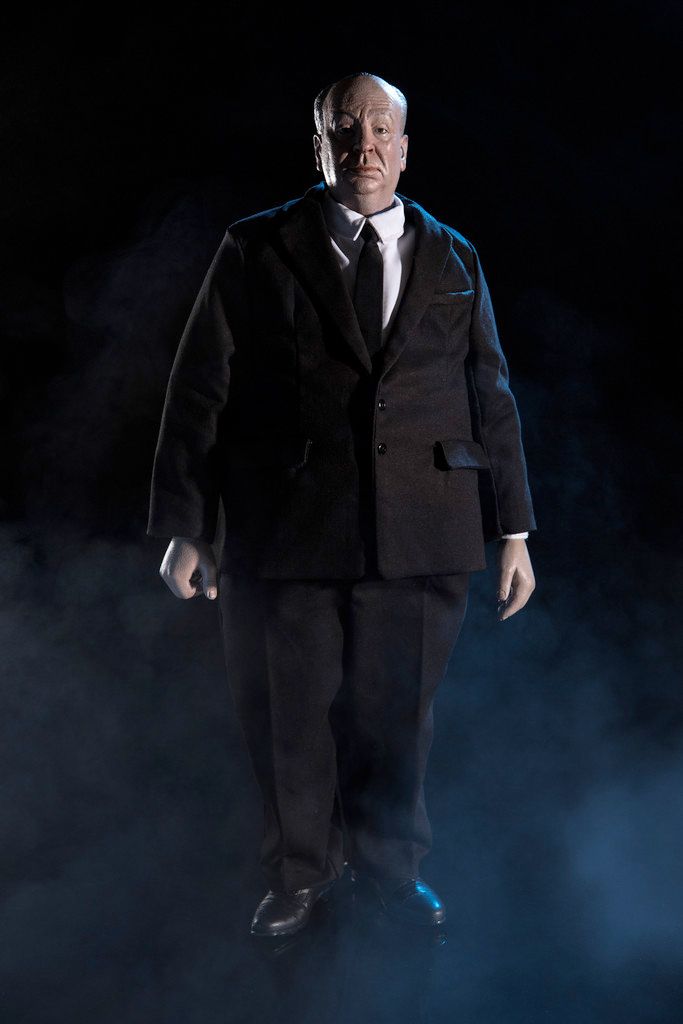 Jumping back to today, there's been no formal word on when this figure will be available for order (or pre-order), but it looks like it is finally moving forward which has this writer (and many Hitchcock fans) quite excited. I'll be adding this one to my work desk as soon as it's available.