Linda Hamilton as Sarah Connor in those early Terminator films was such a powerful character to watch on screen. Full of decisive energy and reactionary fury, she protected her son facing off with, and eventually finding herself aided by, Arnold Schwarzenegger's iconic Terminator.
Here, NECA pays tribute to the character and the actress with their first ever Sarah Connor figure. It is a near perfect look back on Connor from the second film in the franchise, Terminator 2: Judgement Day.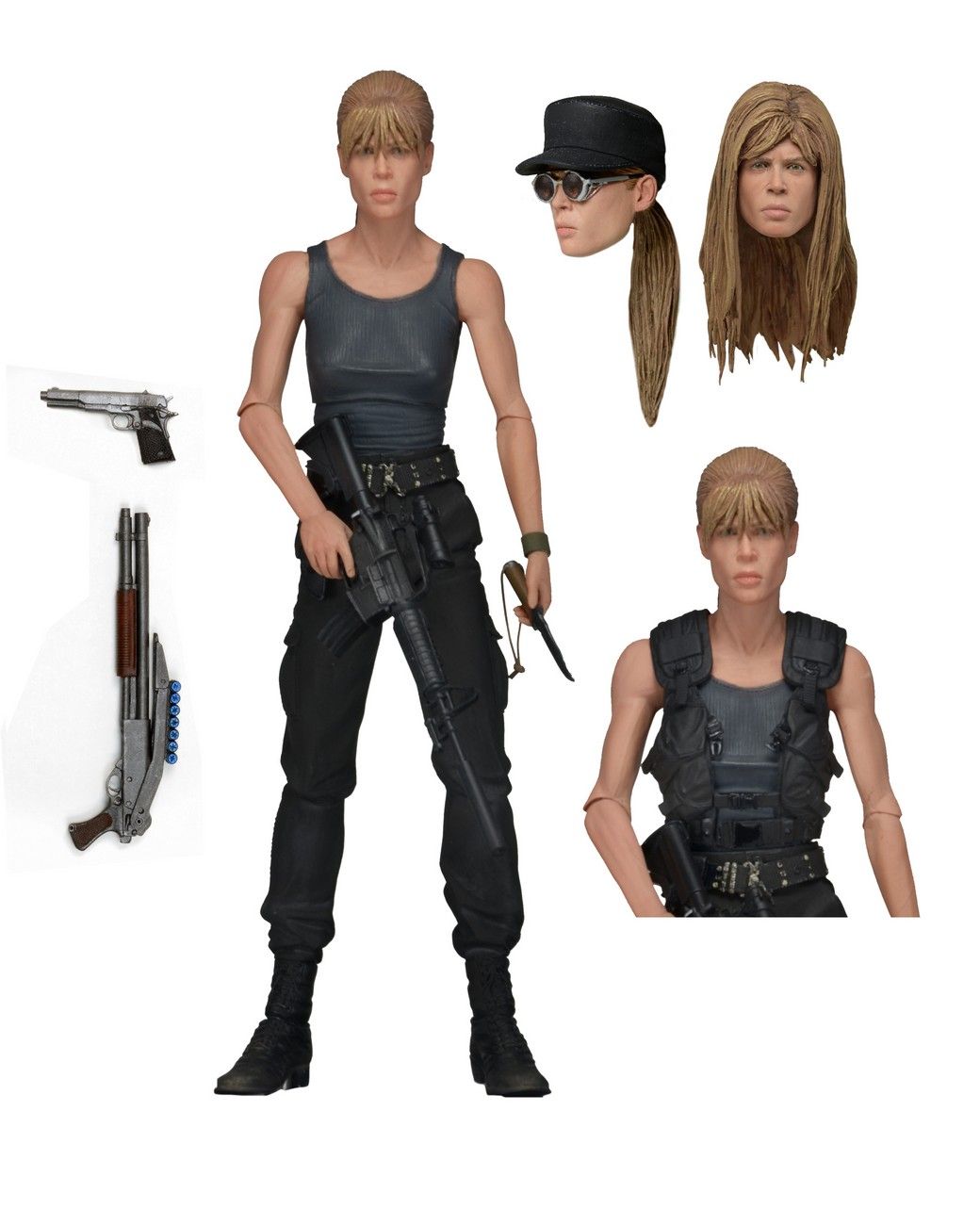 The official details from NECA below only sweeten the deal on this figure.
This deluxe 7" scale action figure features the authorized likeness of Linda Hamilton and over 25 points of articulation. To protect the future leader of the resistance, Sarah comes loaded with accessories: three interchangeable heads, removable tactical vest, plus rifle, shotgun, handgun and knife. Comes in collector-friendly deluxe window box packaging.
Retailing at $22, this figure is every bit as badass as Hamilton was in the film and the attention to detail here makes it stand out from other figures, and at the same time pay homage. Let's give you a few more photos to really dig into the this one for a closer look.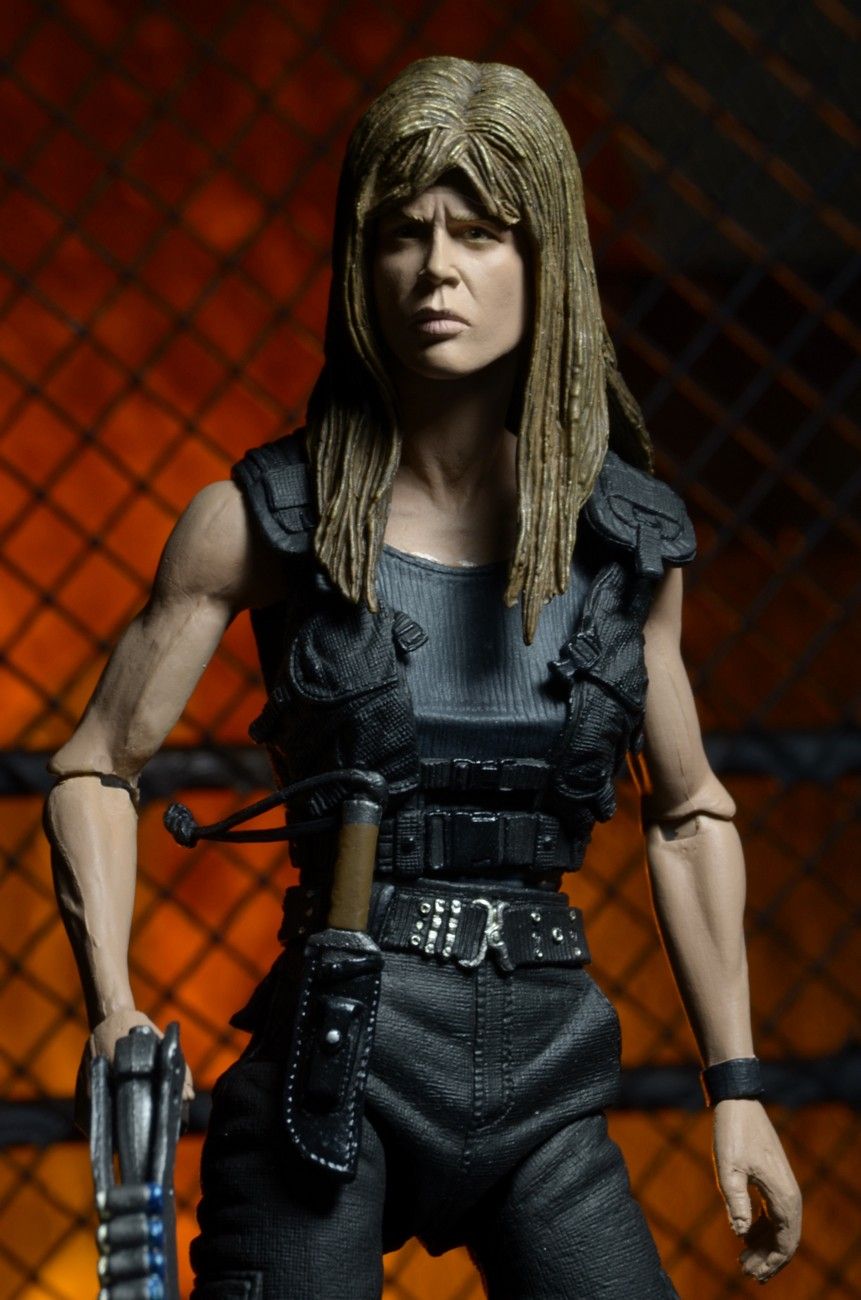 A simply magnificent send up to a film that is now over 24-years-old and a franchise that so many of us grew up enjoying. We may have spent those years with a sense of dread that Skynet may one day go live, but when that day happens at least we can hope to have this action figure at our side!
You can purchase the NECA Terminator 2: Judgement Day Ultimate Sarah Connor action figure on Amazon and eBay at the links below.