Ready for some heroes on the half shell action? We have a couple new prints from Mondo that will have you jumping into the fray, framing up the art and tossing them onto your wall with ninja-like accuracy (pizza not included).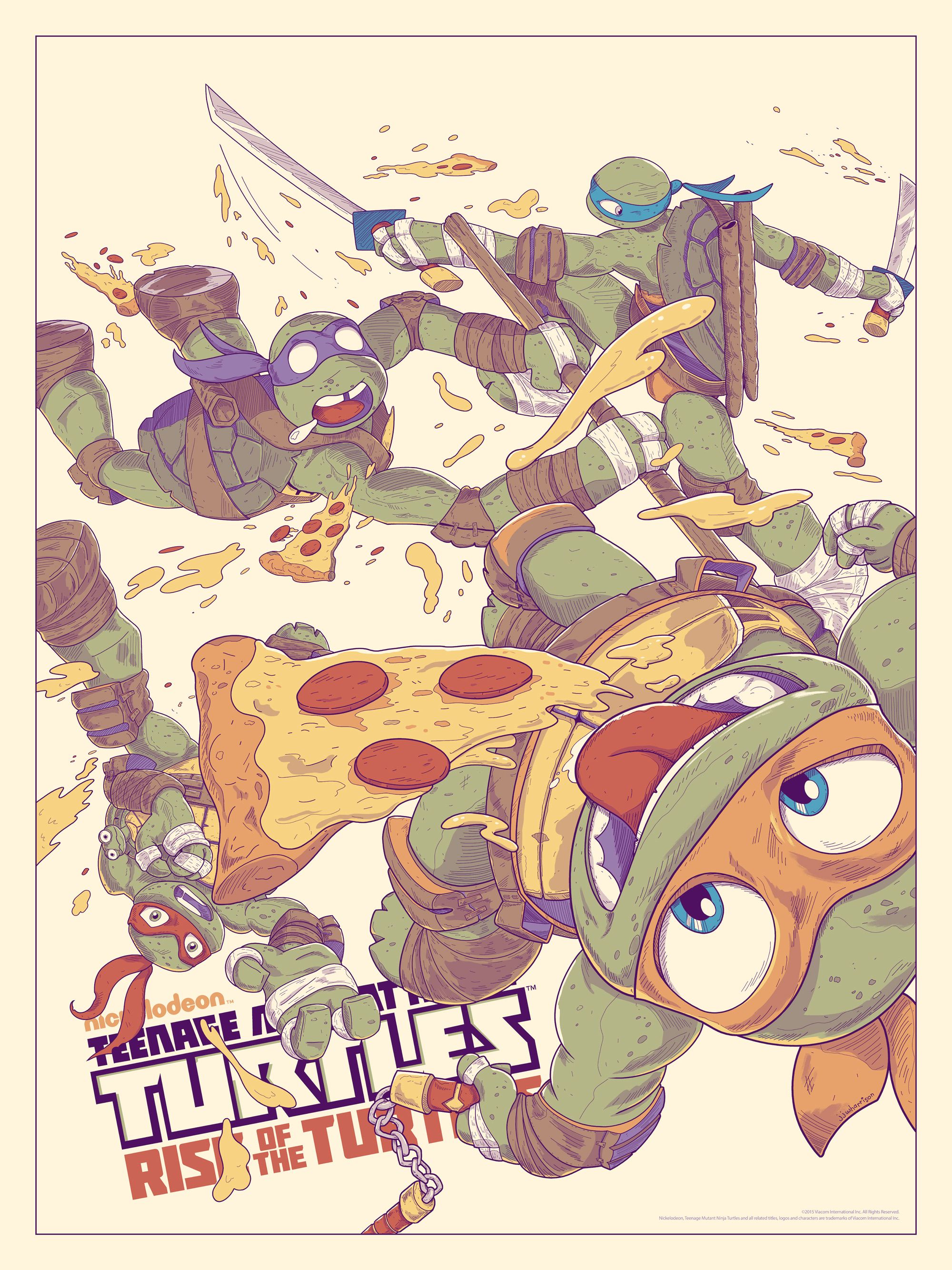 These two Teenage Mutant Ninja Turtle focused beauties went on sale this past Thursday via mondotees.com and were created by JJ Harrison. The original edition (pictured above) is an 18" x 24" screen print that was hand numbered and limited to an edition size of 250. The variant or "blue edition" (pictured below) retailed for $60, was also hand numbered, limited to just 125 prints. Both were printed by D&L Screenprinting.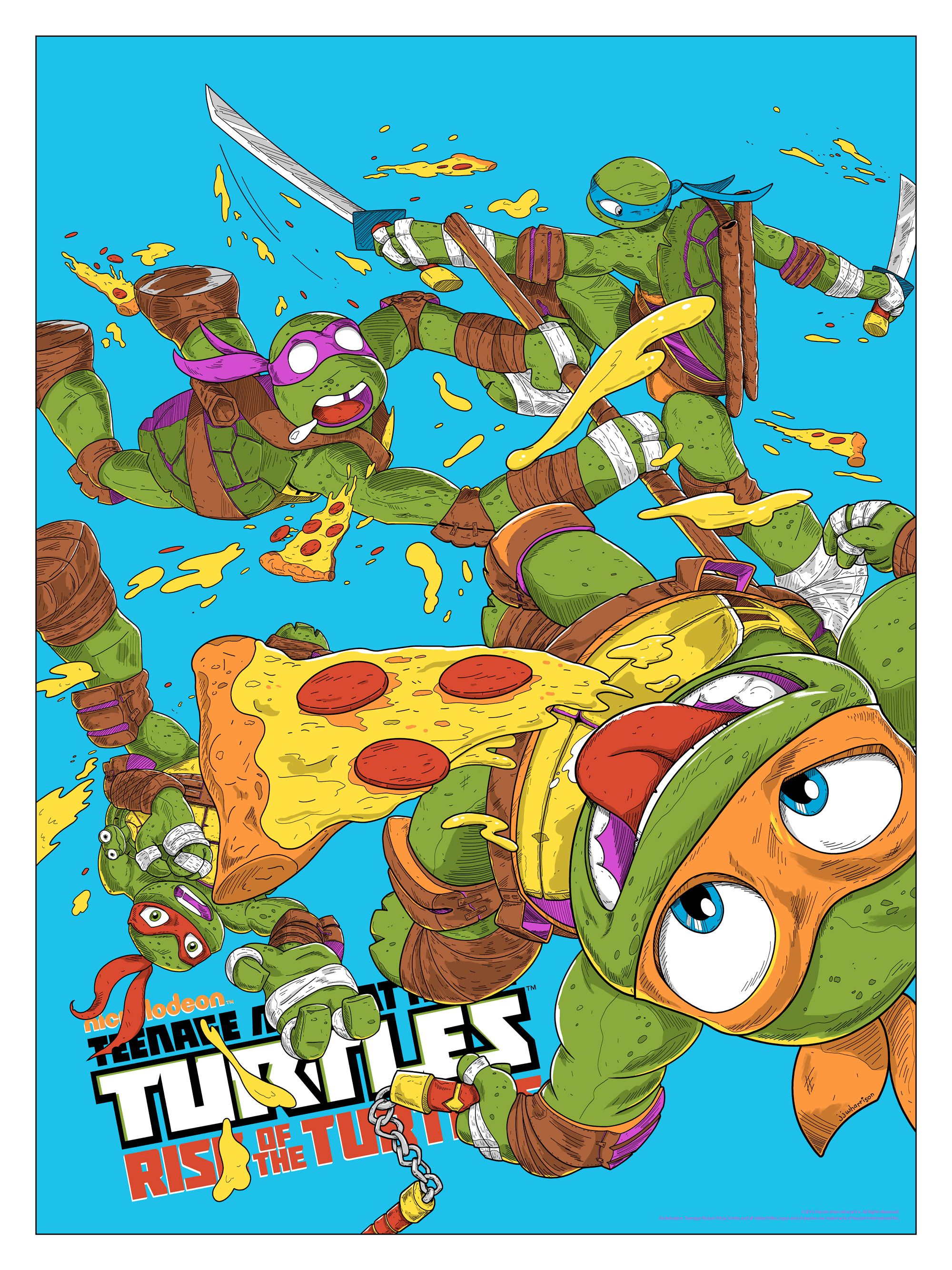 Here's how Mondo introduces the new prints…
We can't get enough of Nickelodeon's new TMNT series that launched in 2012. It's got everything fans of the turtles could want, and works on a level that entertains long-time followers while also expanding to a whole new generation of shell heads. Tomorrow we'll have an incredibly fun new poster throwing back to the first episode of the series, 'Rise of the Turtles,' by JJ Harrison! We're big fans of JJ's work and here he was able to perfectly capture the fun and exciting energy that propels the show.
Cowabunga, dudes and dudettes!