Who remembers Madballs? I certainly do, as I was just discussing their history with a friend just last week. Little did I know that the marketing masterminds at Mondo were channeling my '80s nostalgia for a full reboot with Marvel at their side. As recently announced, these spherical treasures of old are returning, re-imagined with a decidedly modern twist. The new incarnation is being called MondoBalls.
For those needing a quick catch-up, Madballs were a collectible series of toys in the 1980s that featured rubber balls covered in character-based designs that incorporated gross-out humor to the delight of kids everywhere. Think Wacky Packages or Garbage Pail Kids, but more in the form of small, colorful balls complete with character synopsis and comical names.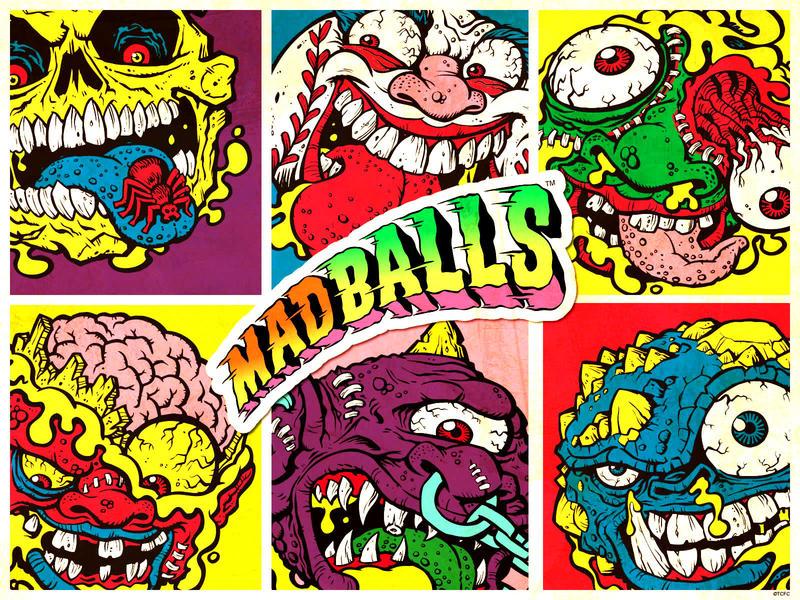 The balls first emerged from AmToy, a subsidiary of the American Greetings Company in the mid 1980s. Along the way the brand became popular generating several lines of toys, direct-to-video animated short films, comics books, a video game, stickers (non trading), shampoos, Valentine's cards, tablecloths, silly string, party favors, and much more. During the craze that followed, copycat brands sprung up with names like Blurp Balls (ERTL), Weird Balls (Mel Apple), Odd Balls (Bonkers), Ugly Balls (Bonkers), and Spit Balls (Lanard Toys).
Not without controversy, the first series of Madballs were made from materials that served up the characters as semi-hard, rubber balls. With kids being kids, injuries were quickly followed by parents complaining, and the line was redesigned with a softer foam material. This changeover is important for collectors as the harder Madballs are more sought after still today.
The craze would come to a close in the early '90s but there was a brief rebirth in 2006 as Art Asylum (designer of many a modern mini-mate) payed homage to the original toys with their own, licensed version. Here, both classic characters and new designs came out of the creative run which lasted a few years.
Now, Mondo is taking this same concept and applying them to licensed characters and partnering up with Marvel. From Friday The 13th to Gremlins to all the Marvel icons you would expect, these new MondoBalls will broaden the appeal for the modern collector.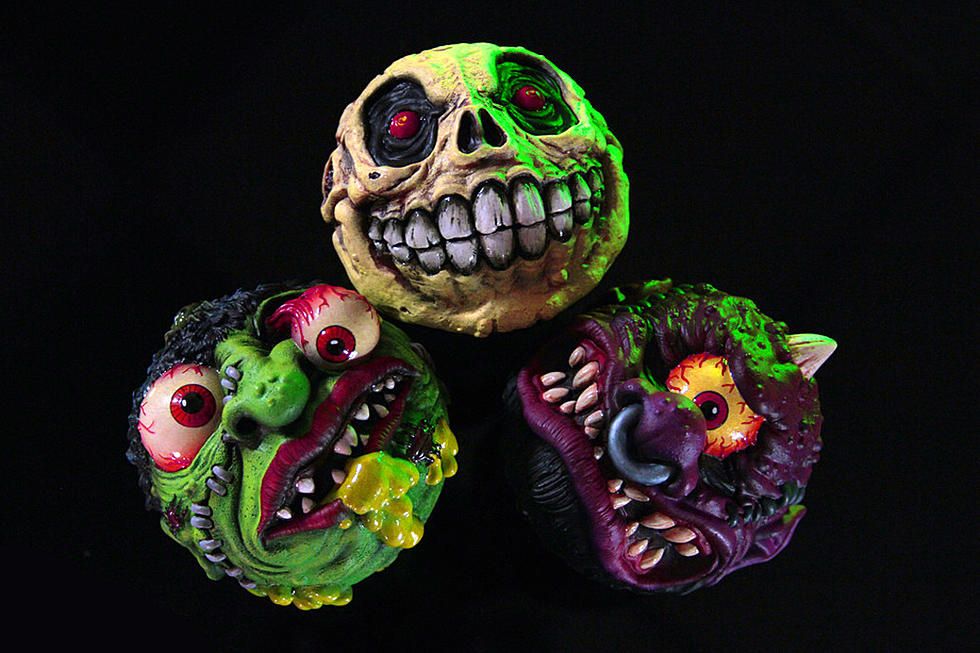 Marvel explains…
MondoBalls are highly detailed, affordably-priced vinyl ball figures with a wide variety of characters and licenses. Creative Director of Toys/Collectibles, Brock Otterbacher, says, "This line is one of the most fun projects I've ever had a chance to work on! We're super excited to launch these gross little guys, and what better place to start than with three of the characters that started it all – Skull Face, Horn Head, and Slobulus, from Madballs!"
Starting in January, we'll be offering the first three characters in the line for pre-order, exclusive to www.mondotees.com! These are expected to ship by summer. More characters and licensing announcements to follow in this spring. For now, we're thrilled to share a preview of Venom from Marvel Comics!
Just based on the preview alone, I'm in! We'll leave you with a few of the classic characters re-imagined for the new line!