Star Wars: The Force Awakens is ready to usher in a new era of Star Wars. It has a new director, features lots of new characters, and now it has a makeup collection. Iconic makeup artist and head of cosmetics with Proctor & Gamble, Pat McGrath, did what she does best: create. She started with six iconic looks inspired by The Force Awakens, and designed new cosmetics based off of them.
Looking at the editorial shots, it's easy to see where Pat drew her inspirations from. Each look launched a new lipstick color, and fans of C-3PO will immediately recognize his signature gold in her Droid look, and respective Colorlicious Lipstick in Gold #40.
There are five other lipsticks inspired by Star Wars icons on both the Light and Dark Sides of the Force. After Droid (C-3PO) brought us golds on the Light Side, Jedi shows a soft Nude #70 lip, and Mystic has Lilac #20.  The Dark Side has Stormtrooper inspired Dark Purple #50, Dark Apprentice shows the familiar Red #30, and Chrome Captain brings us an icy Silver #10.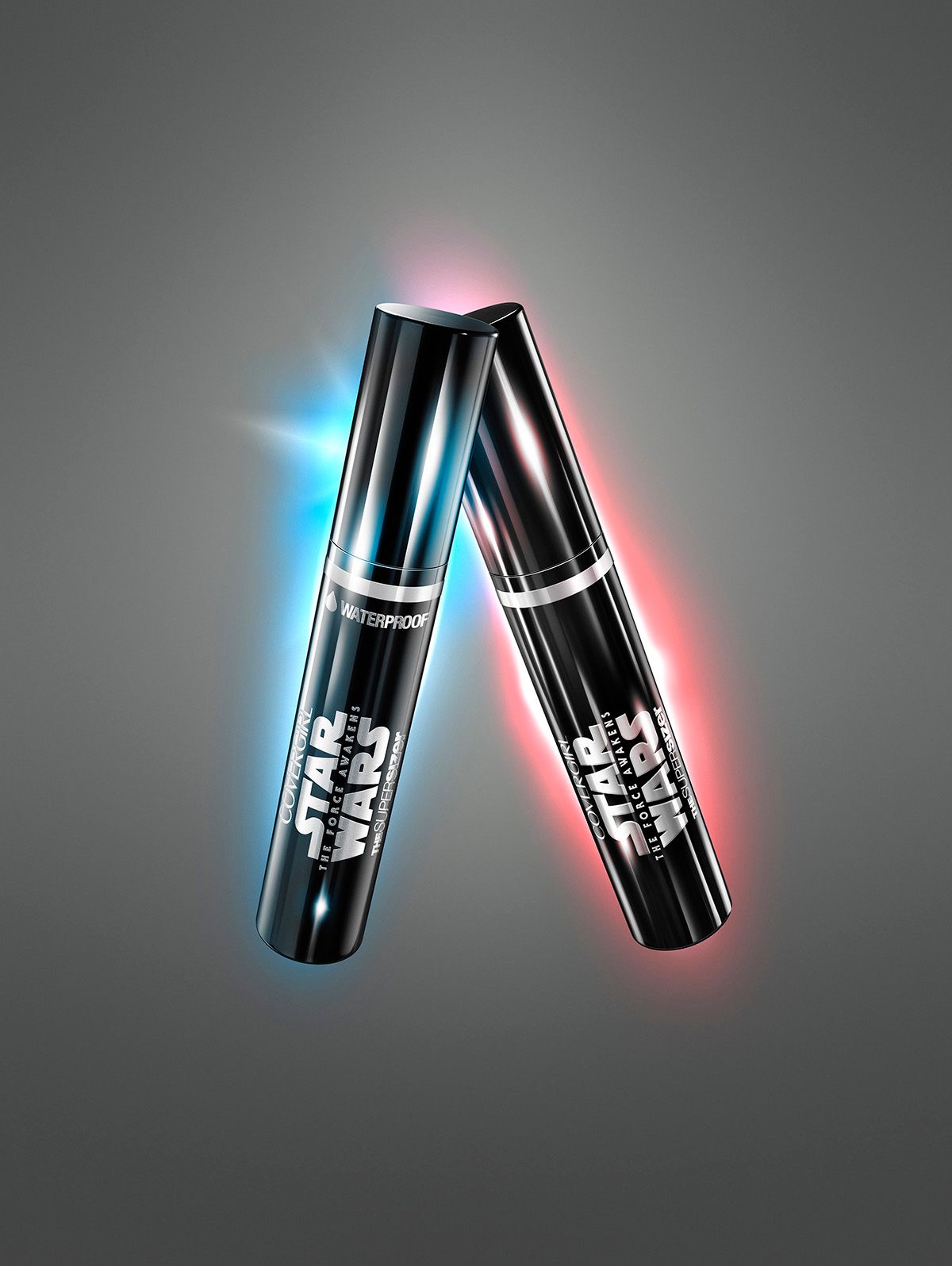 There are six Outlast Nail Polishes in the collection as well, though they do not seem to directly correlate with the makeup looks (it appears other permanent Outlast shades were used). Those shades are Fury #93 (intense crimson), Nuclear #97 (chemical green), Mutant 101 (bold blue), Red Revenge 180 (deep red color), Nemesis 195 (medium eggplant) and Speed of Light 200 (pale grey). There are also photos and swatches of Emerald Blaze 50 on blogger pages, but not with the official Star Wars x Covergirl Collection on covergirl.com.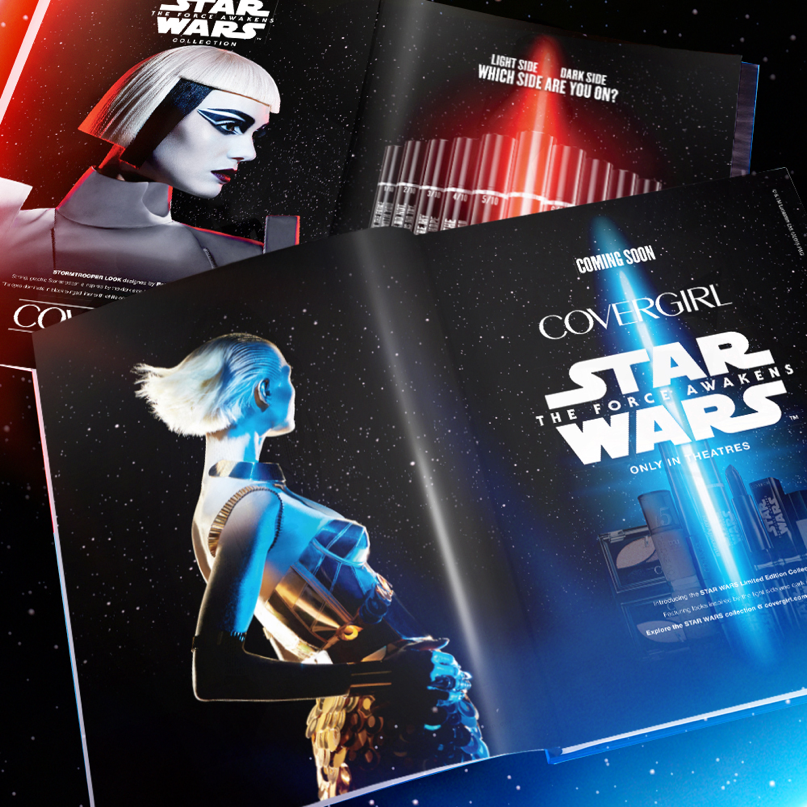 The other release in the line is truly designed for the collector in all of us. It features ten variations in packaging of their pre-existing Supersizer mascara in Very Black with iconic Star Wars quotes.  There are five for the Light Side, featured on their waterproof formula, and five for the Dark Side, on their classic formula. Choose a Side, or go ahead and collect all 10; we're not judging.