Like a TARDIS materializing in your living room, the Funko Pop Doctor Who line has new collectibles appearing soon that are promising to fill your shelves with some interesting exclusives. Let's run down the latest for you!
Hot Topic Exclusive Funko Pop Television Doctor Who #301 Ninth Doctor With Banana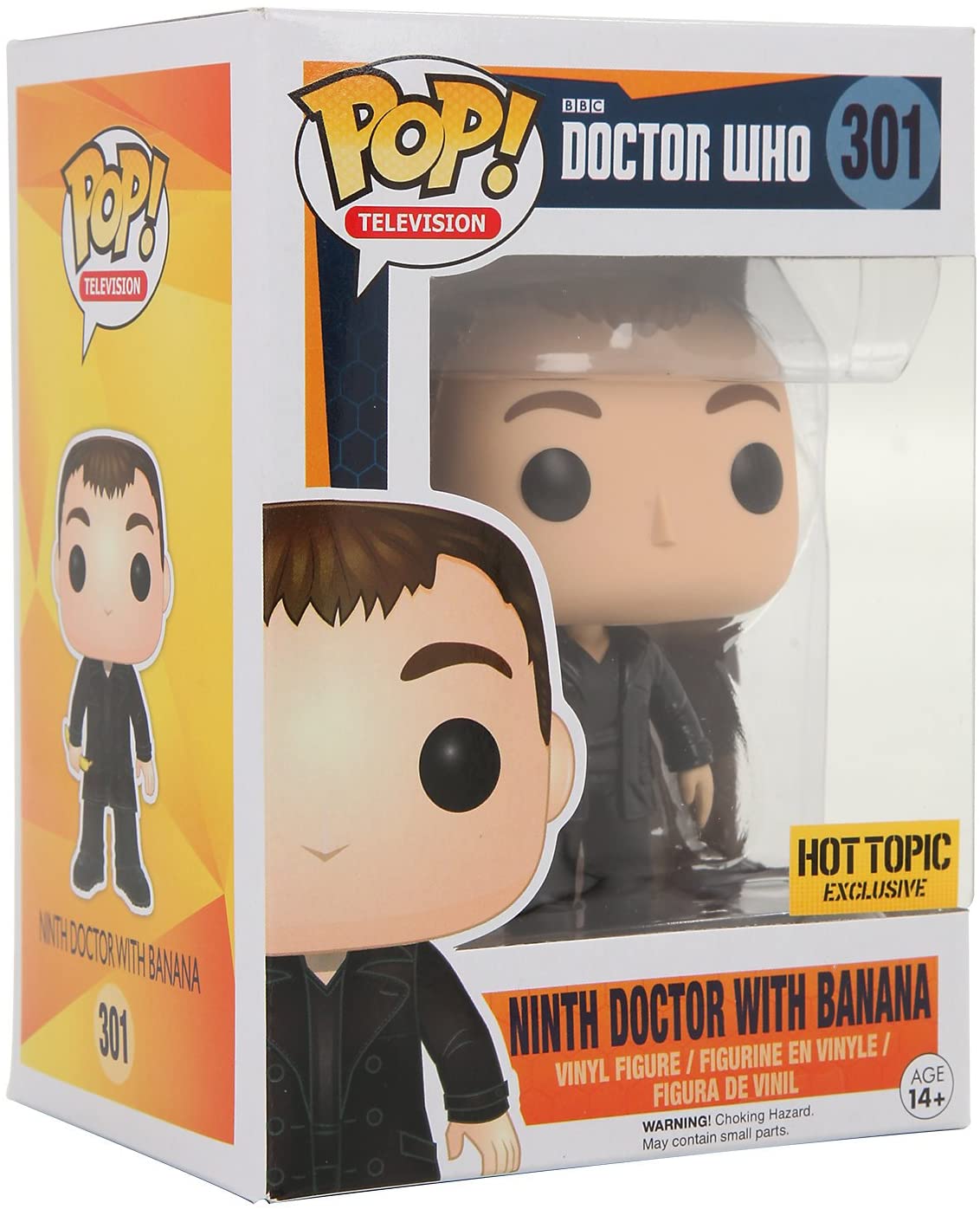 Exclusive to Hot Topic, Christopher Eccleston sees some love with this variant. Why a banana? The Doctor has a bit of history with the fruit which has come up more than a few times in the series. While on Space Station Camera, the Sixth Doctor mysteriously stumbled on one in a pocket while search for wire to save the day. The Fourth Doctor expressed their appeal while stopping an invasion with one in Death to the Doctor. The Ninth Doctor (depicted here) switched a banana with a sonic blaster to prevent the death of a friend. Heck, the Tenth Doctor even claimed to have invented the banana daiquiri while visiting 18th century France further explaining to companion Rose, "Always bring a banana to a party". This pop does just that and we're glad because it's a quirky kind of cool.
If you're looking to add this vinyl figure to your Funko Pop collection, you're in lucky. It's still in stock (for now) at Hot Topic and also available on eBay.
ThinkGeek Exclusive Funko Pop Television Doctor Who #319 Tenth Doctor Regeneration Vinyl Figure
Looking all dapper in his regeneration inspired finest, this glow-in-the dark variant exclusive from ThinkGeek will have fans excited. Marking the end of Christopher Eccleston's time as the Doctor and the debut of the much loved David Tennant years, this is a moment in Doctor Who history worth preserving in Funko Pop form.
Underground Toys Exclusive Funko Pop Television Doctor Who #227 Materializing TARDIS Vinyl Figure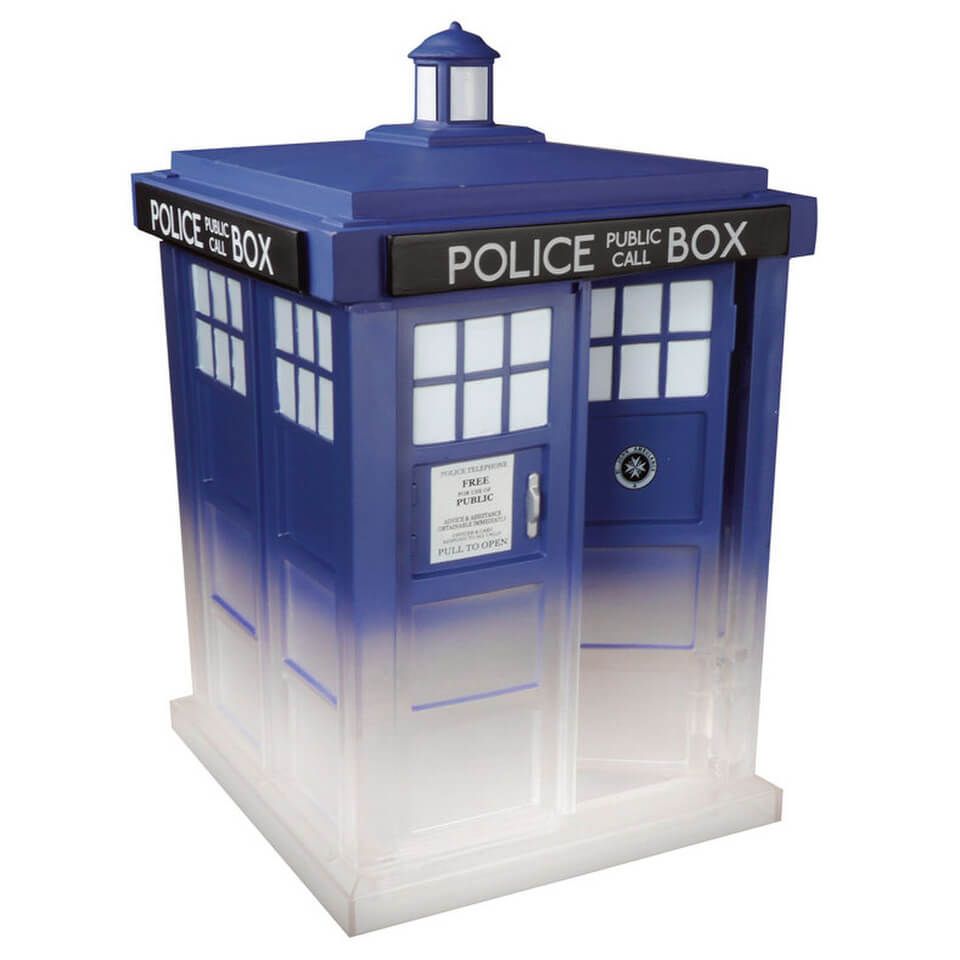 An interesting little version of the TARDIS which will certainly do well, this one is materializing in a small sea of controversy. First, fans have been calling for a "Bad Wolf" variant and this one misses that much desired (and deserved) mark. Secondly, the TARDIS does not materialize top-to-bottom or bottom-to-top. It arrives all at once so this Pop! is a little out of step with the show. That said, I'm betting fans for Doctor Who will still snap it up. As variants go, it is a nice visual effect that you will find exclusively at Underground Toys. Go forth and collect!