Since it's introduction in 2004, Blizzard Entertainment's World of Warcraft has become the most-subscribed MMORPG in the world. The fantasy game takes place in the world of Azeroth, which was first established ten years prior to WoW with Warcraft: Orcs & Humans. As the game grew more popular, the universe grew as well. It has seen five expansions with a sixth on the way: The Burning Crusade, Wrath of the Lich King, Cataclysm, Mists of Pandaria, Warlords of Draenor, and Legion coming in August 2016.
Azeroth and its neighbors Outland and Draenor have changed over the five-game expansions, especially in Cataclysm due to the rage of evil dragon Deathwing. However, one thing remains true: Azeroth is a beautiful universe. Four continents housing thirteen unique races create a very interesting place to be. A colorful environment, engaging characters, and unusual creatures work together to make Azeroth unforgettable. With over 5 million subscribers in 2015, it's obvious that players love the World of Warcraft. If you find yourself wanting to bring a bit of Azeroth into your real life, the following World of Warcraft collectibles are for you!
World of Warcraft Character Plushes
Your favorite pets, companions, and NPCs have been brought to life in the cutest way! Riverpaw Gnoll Chieftain Hogger comes in a huggable size with Lil' Hogger. Newcomer Pepe's plush features an articulated head and gripping feet, meaning he can sit on your head for longer than an hour. Hopefully, he will be released with his four costumes so you can find them all! The Murloc plushes will have you saying RwlRwlRwlRwl! The most popular amphibian in Azeroth comes in blue, orange, white, purple, green, pink, and even undead. Other adorable plushies from Blizzard include a faerie dragon, frostwolf pup, tiny Chen Stormstout, and more.
Bulwark of Azzinoth Backpack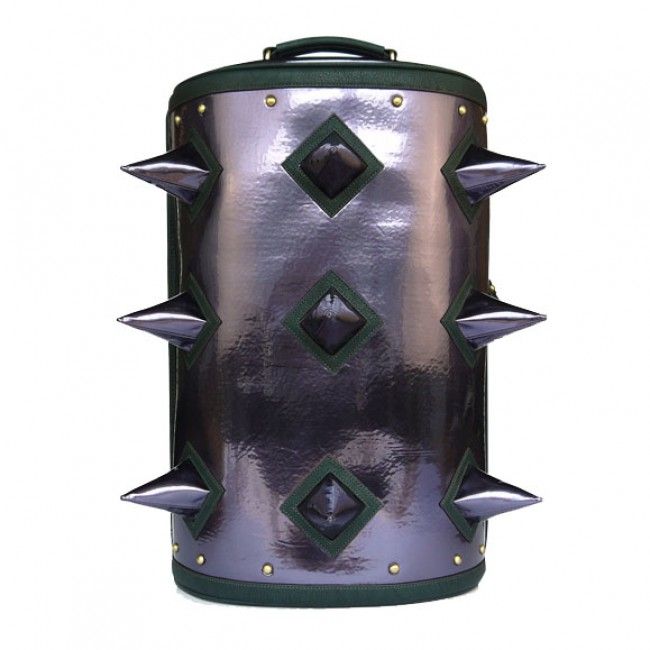 You won't have to slay Illidan Stormrage to loot this amazing replica of his shield, but you will have to pay $99.00. A small price considering it could increase your Armor by 2000 for 10 secs, AND be used as a backpack. Binds when picked up.
World of Warcraft Art Books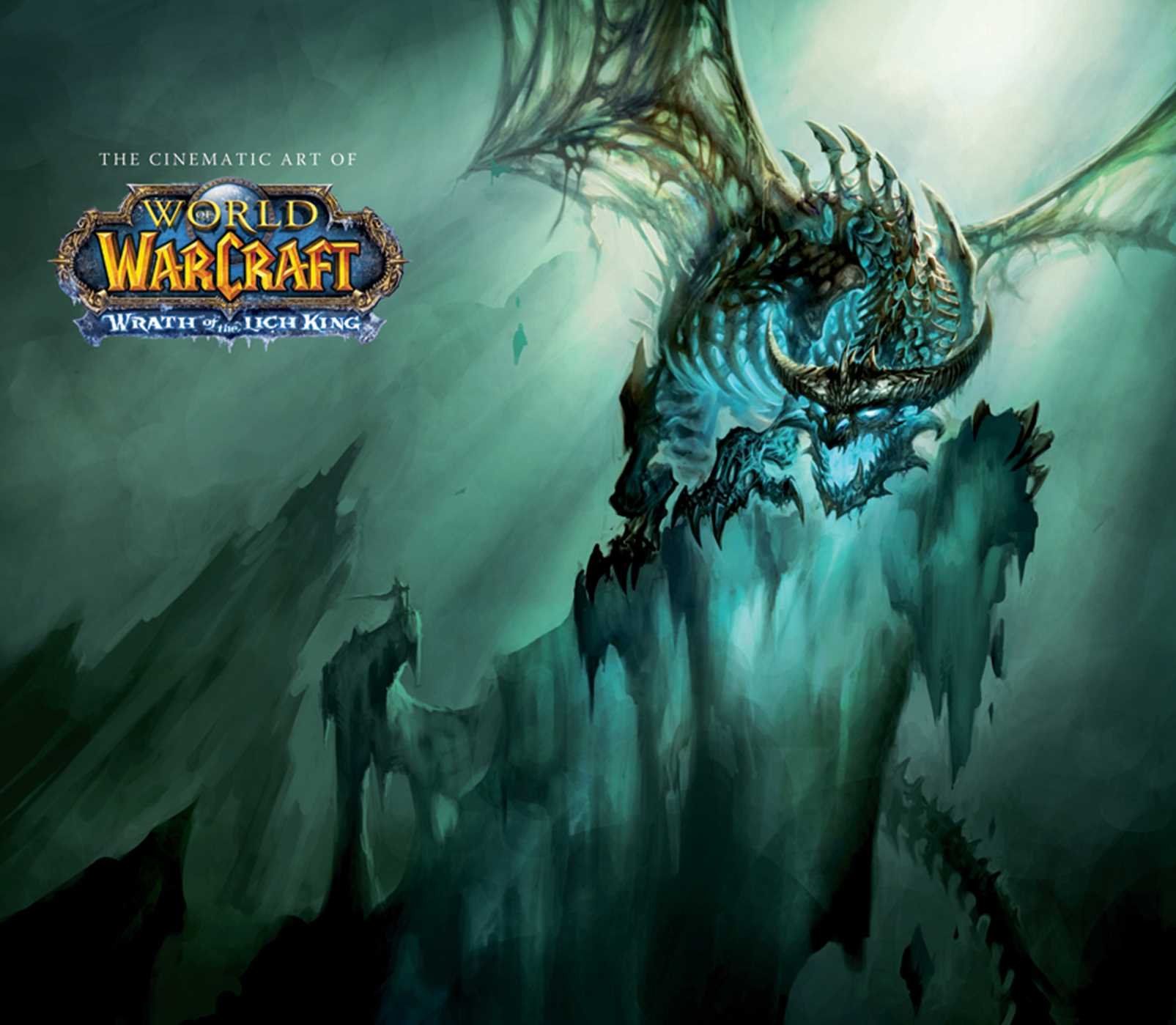 World of Warcraft is known for having less-than realistic graphics, but for good reason. Though they aren't at the pinnacle of virtual reality, WoW's graphics create a unique aesthetic and make the game accessible to players with hardware that is not up to date. Blizzard's artists are always hard at work though, creating the stunning images we see in the game. They've released several art books like "The Cinematic Art of World of Warcraft: The Wrath of the Lich King" so we can view their creations in high definition. The mesmerizing books contain concept art, drawings, stories of development, and final renders, allowing you to see how the world is created.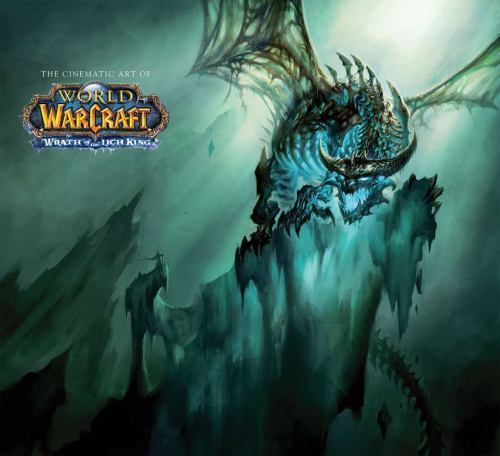 World of Warcraft Cosplay Leggings
Suit up with the Alliance as King Varian Wrynn calls you to battle. Feel the electric power of the arcane magics of the Nether. Become the Forsaken Queen as you slip on the armor of Sylvanas Windrunner. With these leggings from Wild Bangarang, you'll be ready for anything!
World of Warcraft "DING!" Level Up Button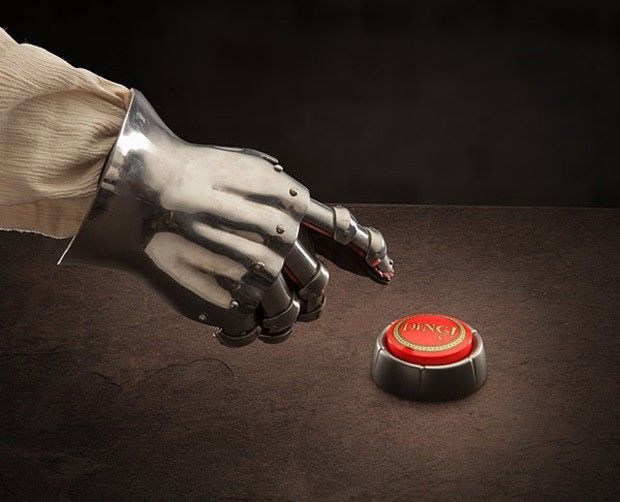 The World of Warcraft "Ding!" Level Up Button from ThinkGeek (now GameStop) brings new meaning to real life achievements. Finish your homework? Level up! Get a promotion? Level up! Run 3 miles? Level. On. Up. See the demo here!

World of Warcraft Hearthstone Holiday Ornament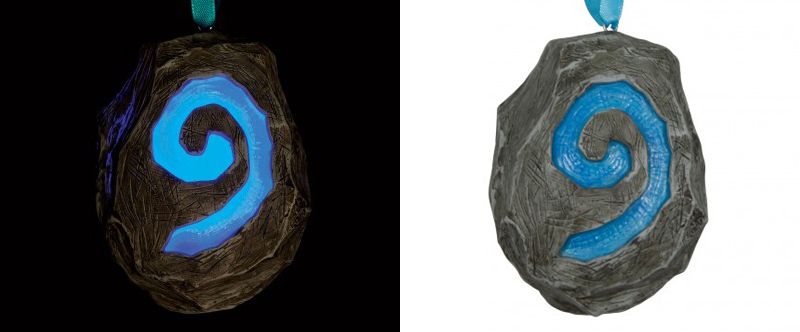 Nothing says home quite like holidays and Hearthstones, so why not combine the two? The light-up World of Warcraft Hearthstone ornament will make any inn feel like home for the next Feast of Winter Veil, without the 30 minute cooldown.
World of Warcraft Alliance and Horde Leather Belts
It's ok if you haven't visited your profession trainer in a while, you can still equip yourself with one of these leather belts. Show your allegiance to the Horde or the Alliance and you'll look like a Leatherworking Draenor Master!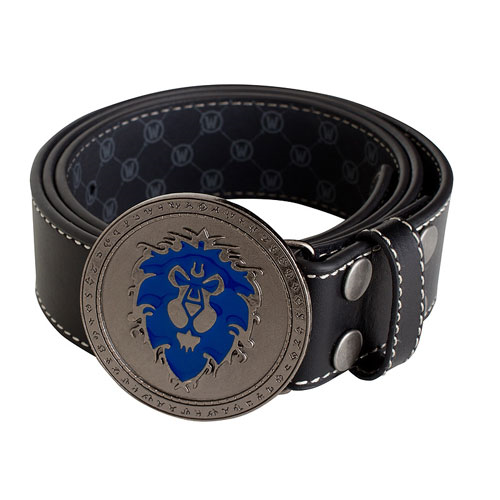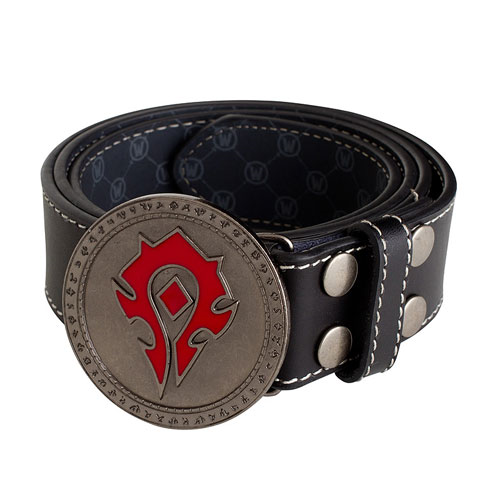 Tankard O' Terror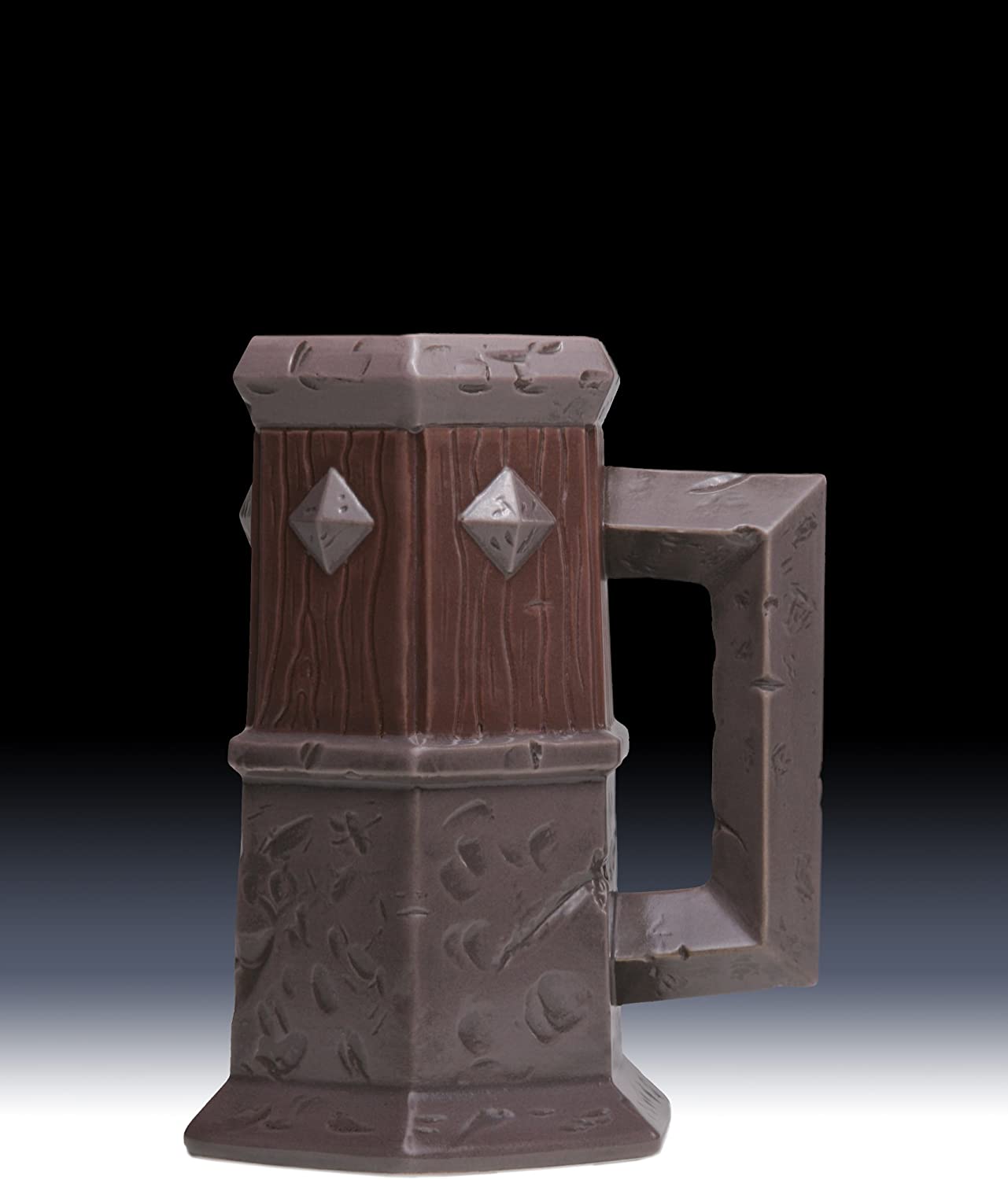 Get prepared for Brewfest this year with this stein replica from Taverncraft. At over 9 inches tall, the Tankard O' Terror can hold plenty of Ogre Mead, Mudder's Milk, or Thunderbrew Stout. Prost!
World of Warcraft Armor Set Robes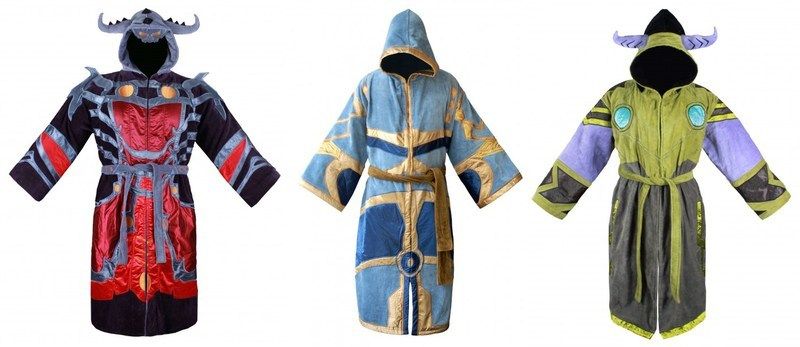 Robe Factory's premium World of Warcraft armor set robes is an excellent addition to your wardrobe. These highly-detailed embroidered robes will keep you warm and comfy while raiding, running quests, or just laying on the couch. Take your choice of Warlock, Priest, Paladin, Female Draenei, or Bloodfang Rogue.
World of Warcraft Character Action Figures
Recreate your favorite in-game battle scenes or produce your own with action figures from DC Unlimited. Eight standard series and four premium series of figures provide you with plenty to play with when the server is down. Use your imagination with Rottingham, Garona Halforcen, Garrosh Hellscream and many more.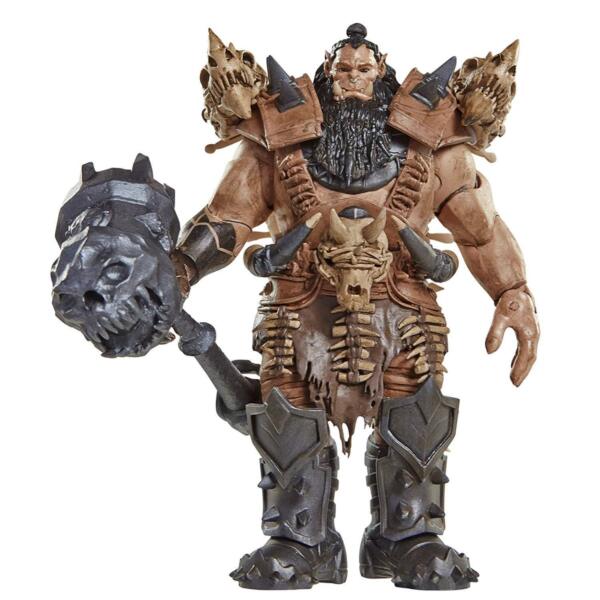 World of Warcraft Prop Replicas
"It is called the Doomhammer because when its owner takes it into battle, it spells doom for the enemy." – Orgrim Doomhammer
There's no better way to enter the battleground than with Doomhammer. This reproduction may not have been forged in a pool of elemental lava, but it will make you look really cool.

The Doomhammer will set you back $99.00, but Rubie's Costume Company provides some more economical weapons. The Warglaive of Azzinoth, Lionheart Executioner, and Death Night Rune Blade will fit right into your arsenal at $17.99 each.
World of Warcraft Alliance & Horde Throw Blankets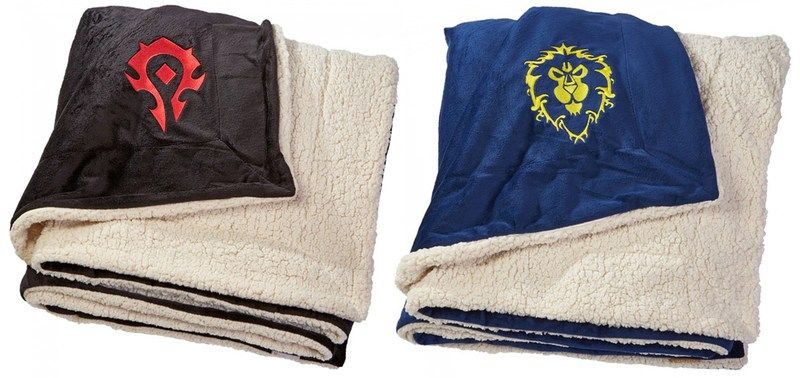 Find the nearest inn and snuggle up with a faux lambswool blanket with Alliance or Horde logo. You'll keep warm and be well-rested when you're ready to get back to your adventures!
World of Warcraft Collectible Coin Sets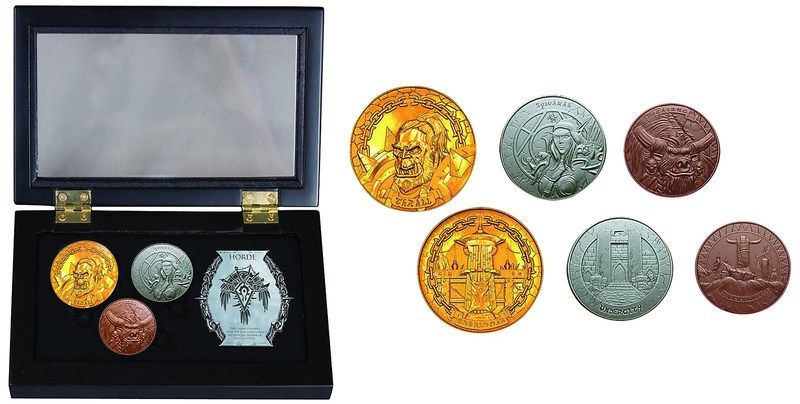 Now your coins can represent your faction thanks to DC Unlimited. For the Horde, Thrall adorns the gold, Lady Sylvanas the silver, and Cairne Bloodhoof the copper. On the Alliance coins, King Varian takes the gold, Magni Bronzebeard the silver, and Tyrande Whisperwind has the copper. Which side will you choose?
World of Warcraft Game Soundtracks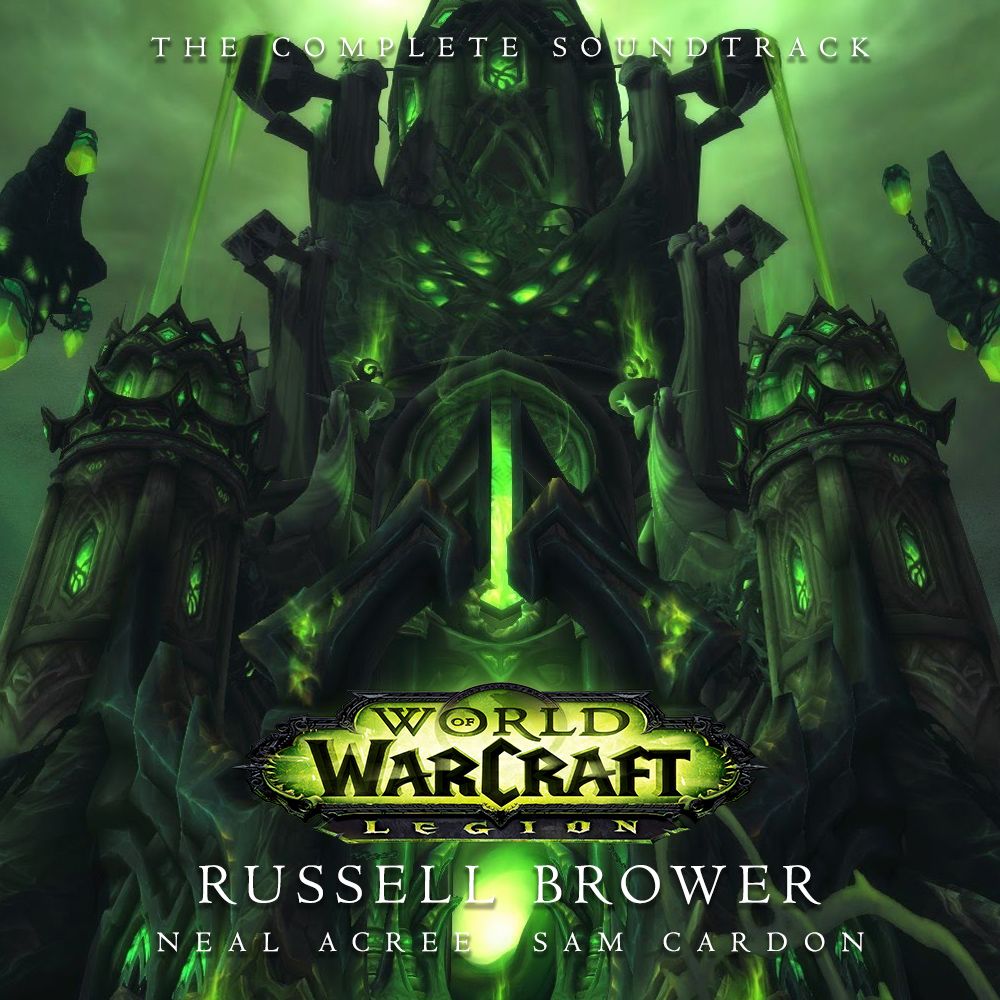 Bring the unmistakable sounds of Azeroth into your home with these game soundtracks. Beautifully composed with instruments like the nychelharpa, uilleann pipes, Scottish flutes, and the didgeridoo, there is an album for each game expansion, and one with music from the taverns. All are available in the Apple iTunes store as well as Amazon, eBay, and more.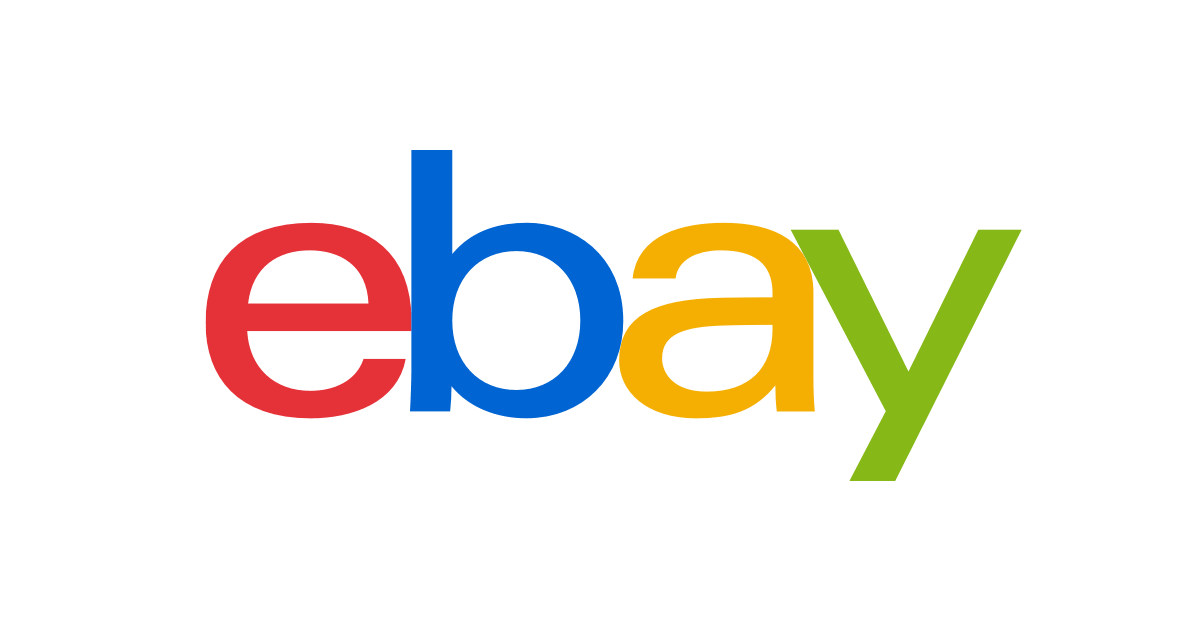 Ready to travel to the World of Warcraft? Get collecting!