I grew up running and owning comic book stores. I had my first one at age 14 and over the years I interacted with a lot of customers. I quickly learned that there is a certain narrative lore to collecting that arises again and again and you have to resign yourself to the fact that you are going to hear some version of those stories… again and again.
The top story, which I still haven't recovered patience for to this day, is the one explaining how you once had all these amazing comic books that would now pay for your home but you lost them to; (1) a fire, (2) a flooded basement, (3) a divorce or, most commonly, (4) your mom just throwing them out. It's hard to understate how often this discussion would come up during the standard week running a store. As a business owner though, you learn to humor these stories no matter how many times you've heard them because, for that individual, they are mythic tales that frame their early life as a collector.
The stories I found much more interesting were the ones that focus on what the collector has rather than what they lost. Any chat that leads to a discussion of a prized possession was something worth pulling up a chair to hear. I say this because the passion just rolls through those stories. It's even better when those items were discovered in an attic, a flea market or a garage sale. It adds just a little extra spice to the story and makes you want to go hunting. That lure of buried treasure just waiting to be uncovered and the temptation of easy money is hard to resist, right?
Even I have the story of my first collectible (read it via "Can You Name The Moment You Started Collecting?"). I love stories of people stumbling on collectibles and today we're sharing a list of the best garage sale finds so stunning they made headlines!
Witness The Birth Of The Avengers
It pays to check what you purchase before pulling out your markers and coloring in the art you just brought home. Rasheemah Bartley of Dallas loved to draw and color and often accompanied her mom to garage sales. Seeing some oversized hand drawn art, she purchased the pages for $2 with the plan to color them once home. Her older brother happened to notice a 1964 copyright date and asked her to wait feeling the art might be worth something.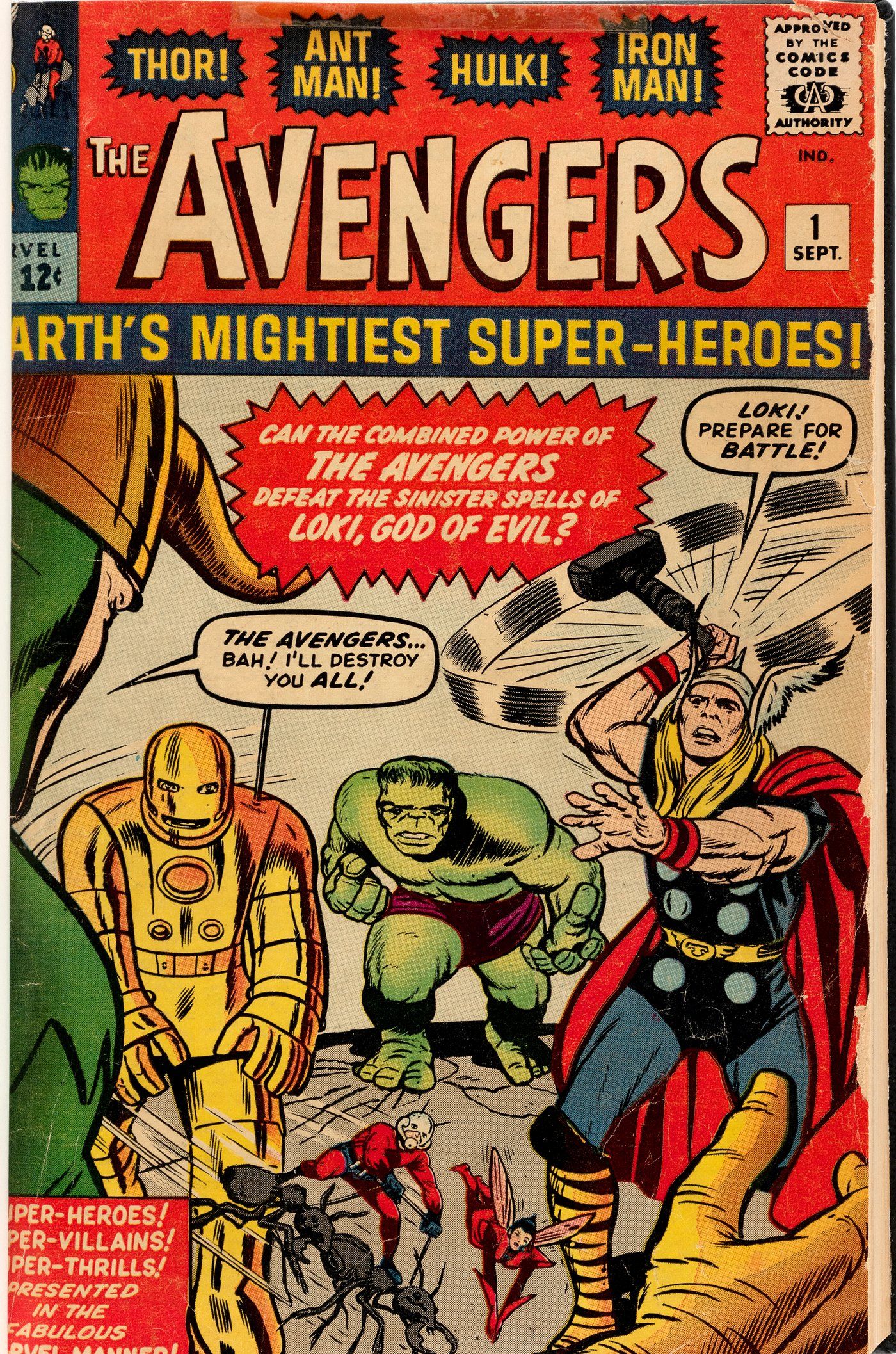 Running it by Heritage Auctions, the family learned they had purchased a mix of original art pages from the very first Avengers comic book in a mix of other art. The truly staggering piece was page 1 of Avengers #1 drawn by Jack Kirby and Dick Ayers. True comic history and the entire find was valued at $48,000. Sadly, the story didn't end there. The pages had recently been stolen from an individual at the DFW Airport and the artwork, which came so close to being forever altered, was safely recovered all thanks to one of the best garage sale finds!
Resetting The Dawn Of Pop Art
Imagine you are a Tiverton man visiting Las Vegas from the United Kingdom and you take some time away from the strip to dig around a few garage sales. You stumble upon a lot being sold at an affordable price and nab it. In the mix you find some sketches and one in particular catches your eye. It's the Andy Warhol signature down one side that makes the hair on the back of your neck stand up.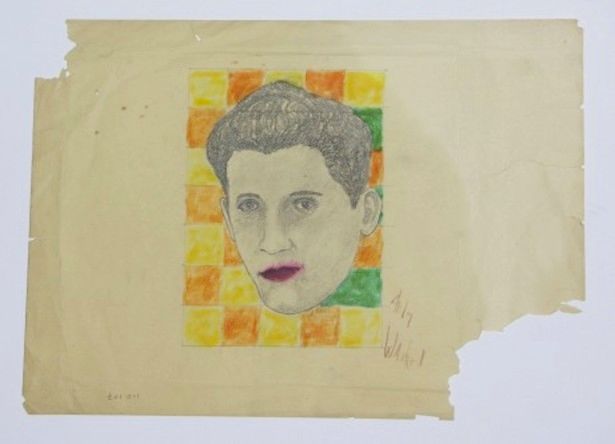 This exact story happened to Andy Fields who bought the art for roughly $4. It is believed that this drawing of Rudy Vallee was done by Andy in his youth and this find pushes back the date art historians refer to as the dawn of pop art by roughly two decades. If that were not enough, during a later interview a report inquired about another piece in the lot. Much to Fields' complete surprise, the art turned out to be a second Warhol sketch (unsigned). It was done on the exact same type of paper from the same notepad. This piece depicts a pencil drawing of actress Maureen O'Hara.
The first of these two finds has been valued at over $1.5 million just by itself. Resetting your bank account and the timeline of modern art in a garage sale find? Not a bad way to spend an afternoon!
Update: Apparently, what we thought was one of the best garage sale finds ever turned out to be a fake according to Andy Warhol's brother and other experts.
The Most Valuable Record In Existence
Andy Warhol's influence arises a second time in our list as The Velvet Underground claim a spot in stories. Warhol briefly managed the music group and they served as the house band at the Factory and Warhol's Exploding Plastic Inevitable events from 1966 to 1967. Here though it's the Velvet's demo LP that provided one vinyl garage sale explorer with a sincere shock.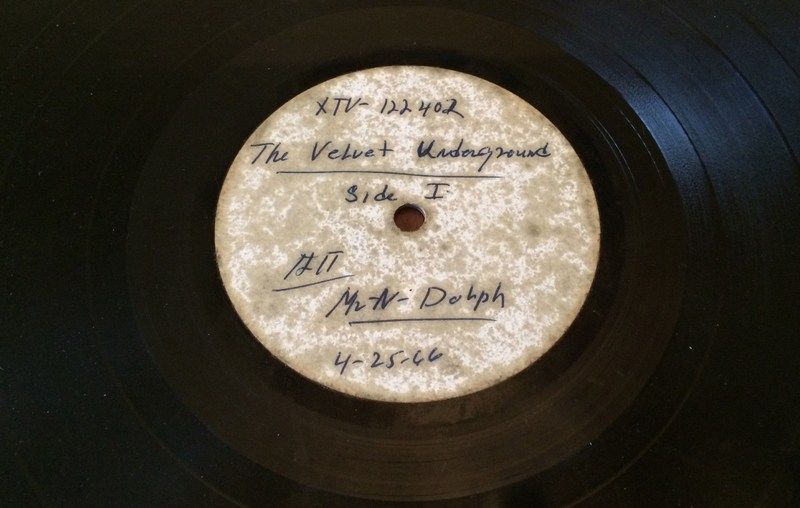 Back in 2004 the original 1966 acetate for the first Velvet Underground album, The Velvet Underground and Nico, was purchased at a garage sale for just 75 cents. This is the same acetate that was originally presented to Columbia Records and launched the career of legendary artists like Lou Reed and John Cale. Sure Columbia rejected the sound at the time, but that didn't stop the album's success when it was eventually released by Verve in 1967.
This yard sale find was sold on eBay for $25,000 and is now being safely stored as deserving of such a music treasure. As a fun aside, you can listen to what this early demo sounds like here. This acetate is now generally regarded as the most valuable record in existence.
We Still Love Our Atari 2600 Cartridges
If you see this exceedingly rare "t-handle" Air Raid Atari 2600 cartridge at a garage sale, you might want to nab it as quick as you can, especially if it includes the almost never before seen box from Men-A-Vision. Tanner Sandlin, of Austin, Texas, upon hearing how much money an individual was getting for a Stadium Events cartridge, went digging in his basement and uncovered this little beauty.
Though technically not a garage sale find, it was an item that had almost gone the garage sale route more than once over the years. Sandlin's copy fetched $31,600 on eBay. The fun twist to this story comes from the fact that Standlin went looking for the cartridge due to the $41,300 sale of Stadium Events on eBay. That auction fell through after sale and the money never changed hands. Sandlin took home his cash.
Should you stumble on the cartridge flying solo without the packaging, you can expect it to command $1000 to $3000 (at least) on the secondary market, as only twelve copies are currently known to exist. For a time, when paired with its original box, it was the most expensive cartridge ever sold.
Our Founding Fathers Would Be So Proud (Twice)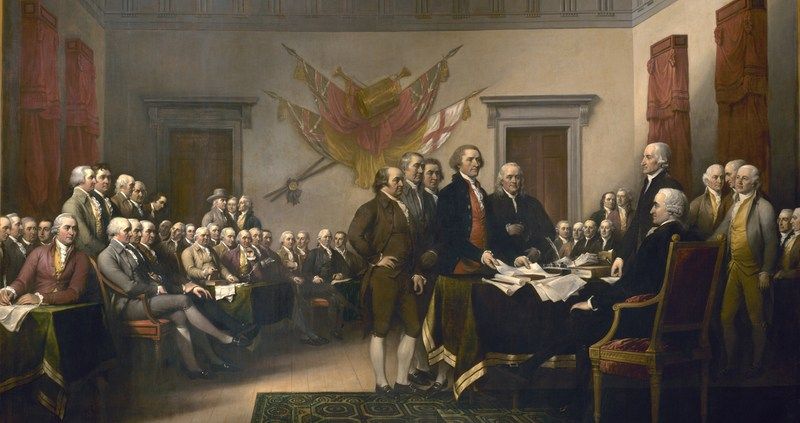 This story is your classic "guys meets girl and gives away the Declaration of Independence" kind of tale. It's a story that has romantic comedy written all over it, doesn't it? Nonetheless, this is exactly what happened to Stan Caffy. Stan originally nabbed what he thought was a weathered copy of the Declaration of Independence at a yard sale. He didn't do much with it just putting it in his garage. From there he gets engaged and his bride to be helps him clean out all the junk in his life. Giving the document to a thrift store, it resold for $2.48 a week later to Michael Sparks. This is when the real fun begins as both the former and current owner learn the document was one of 200 official copies commissions by John Quincy Adams in 1820. It was the real thing and it sold for just less than half a million in 2007.
Good story, right? Here's a better one that is also true!
The year is 1989 and you are a bored financial analyst. While shopping at a local flea market in Adamstown, Pennsylvania you purchase an old painting depicting a country scene for $4. You're not fond of the painting but you love the frame. Once home you begin pulling out the art to reuse the frame and you find a folded document behind the painting. Unfolding it you discover the Declaration of Independence. Here, it turned out the document was a rare original Dunlap broadside, one of 500 official copies from the first printing of the Declaration of Independence in 1776. Only twenty-four copies have been found and only two are in private hands. You just hit the jackpot my friend but is that the end of the story? No, the end of this story has the analyst sipping a Mai Tai on a tropical island enjoying the $2.42 million he made selling the historical piece at auction.
You Do Not Want To Start Throwing Darts At This One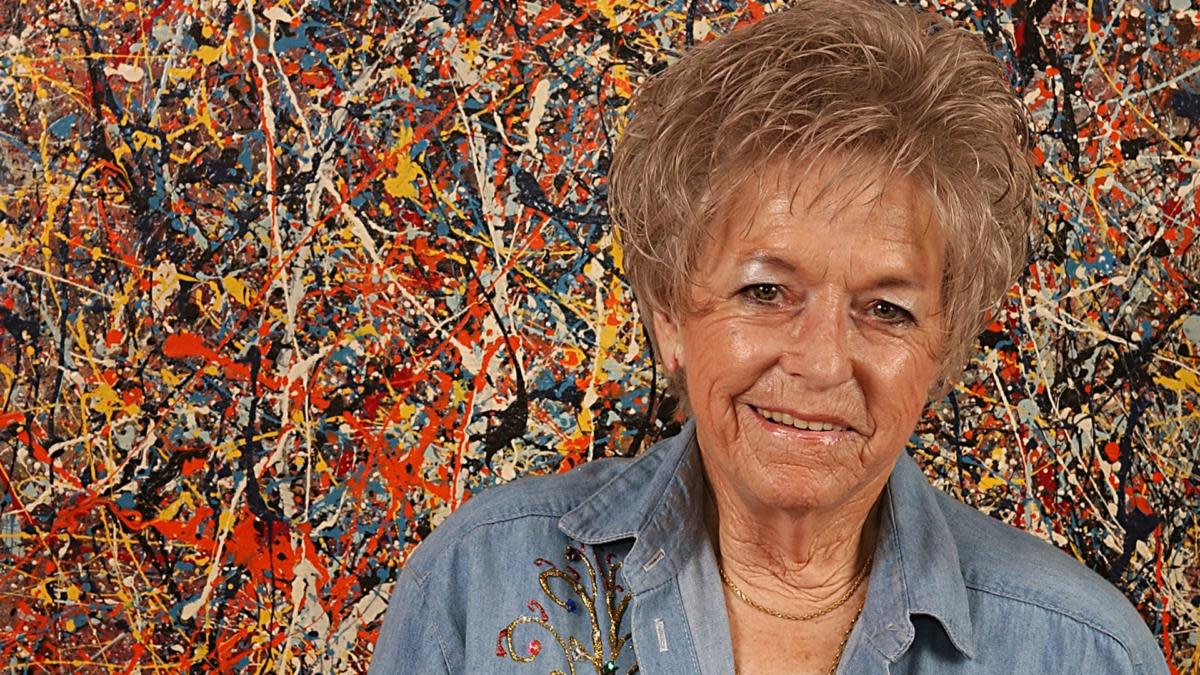 This next story has a bit of flavor to it. In this one, Teri Horton bought a painting at a garage sale for $5. Teri is a truck driver with a sense of humor and she considered the painting ugly. She freely admits that she purchased it as a gift for a sad friend with the plan was to share an afternoon with that friend firming up their dart-tossing prowess. She planned to use the painting for target practice. They never got around to it, the painting proved too large for her friend's home and they put it out in a garage sale. It was only the thoughtful eye of a passing local art teacher who suggested it looked like the work of Jackson Pollock that stopped the sale. Of course that was not before, Horton answered the art teacher's assertion with "Who the #$&% is Jackson Pollock?".
Since that time they made a documentary about her titled with her famous retort. Within the film they follow her quest to take on the art establishment and prove the authenticity of the painting. It all came down to a Pollock fingerprint in the artwork and made for one solid story, which Teri is still living. She still owns the piece though she has been offered $9 million for it. She's holding out for "no less than 50". I like her style!
Didn't I Just See That Bike On ESPN?
It's not uncommon to see exercise equipment and things like bicycles at a garage sale. That being the case, you still would have been in for a shock if you had visited Greg Estes sale in Owenton, Kentucky a few years back. Greg was lucky enough to find a nice looking bike on the side of the road. Snapping it up, he hoped to make a few dollars off it in a garage sale he was having. Little did he know that the bike had just blown off a transport vehicle taking it to a 2008 sporting event. The bike belonged to none other than Tour de France 2006 winner (and since doping disgraced) Floyd Landis. It was custom built for him and worth about $8,000.
If You Could Only Have One Poster On Your Wall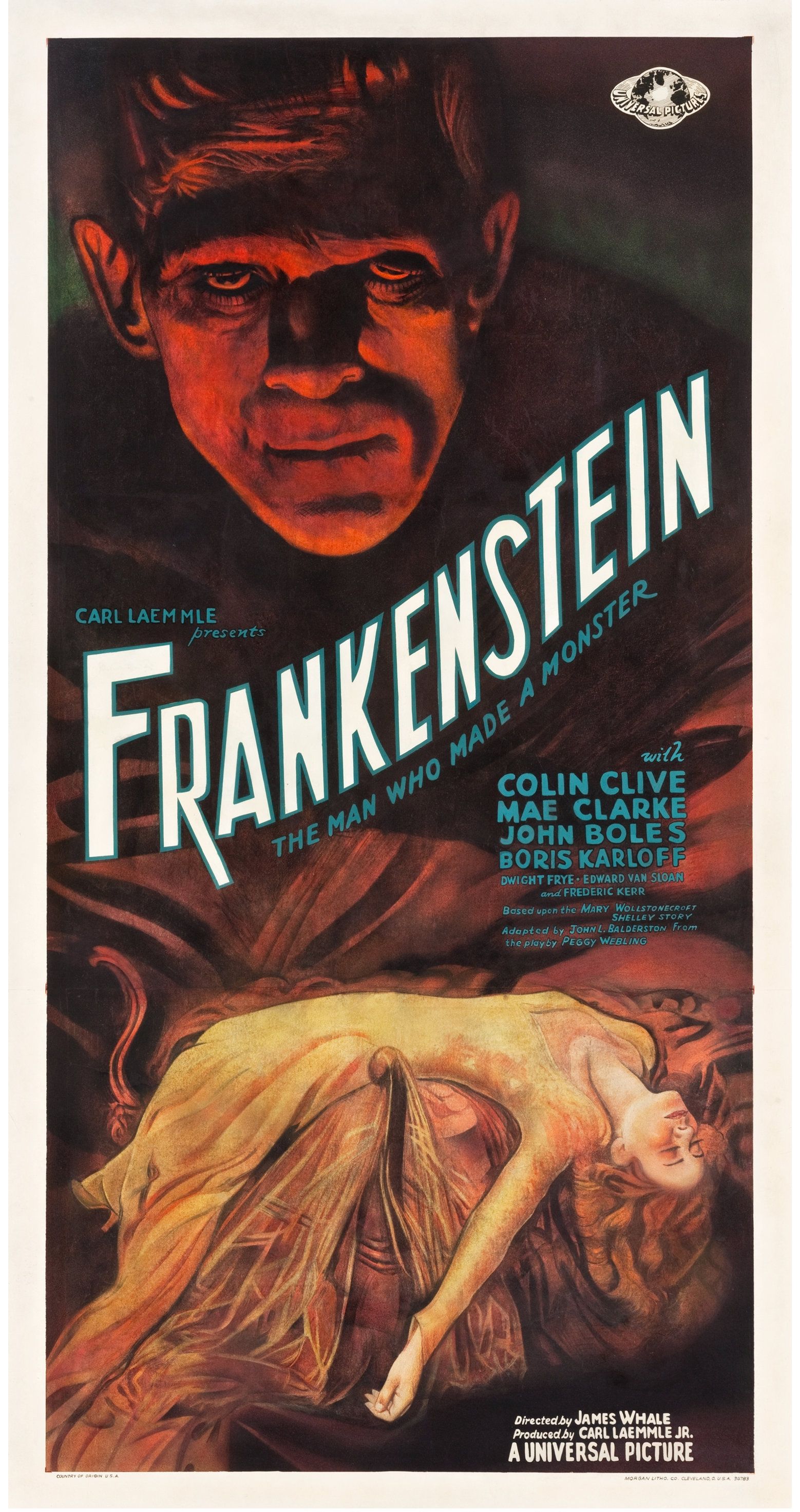 Originally estimated to sell for around $200,000, Heritage Auctions would see bidding hit $358,500 before the final gavel fell for this one. This original "three-sheet" poster falls more on the "found object" side of the fence as it was discovered in an old, disused projection booth in Long Island, New York. The poster, celebrating the now cult 1931 film starring Boris Karlov as Dr. Frankenstein, is the only one of its kind in existence. Since it was originally found in the 1970s, it has been in a private collection until it was released for bidding in 2015.
Prior to auction the poster underwent professional restoration and a spokesman for Heritage Auction explained that posters for the film have always been "infamously difficult to find" and they know of no other three-sheet version. Measuring 6' 6" by 3' 5" this beautiful bit of art and film history is as staggering as the classic monster it depicts. If you were to measure sound by a sale price, this poster find packed quite a roar.
Okay, just one "baseball cards in the attic" story
I started out this article discussing the stories that were common to the shops I owned. Right beside the promise of garage sales stands the allure of old attics. In fact, they may be even more of a draw for those wanting to dream about that one-in-a-million find that will change your life. Well, this final story resulted in a find valued at over $3 million dollars!
"The most significant find in the history of the hobby."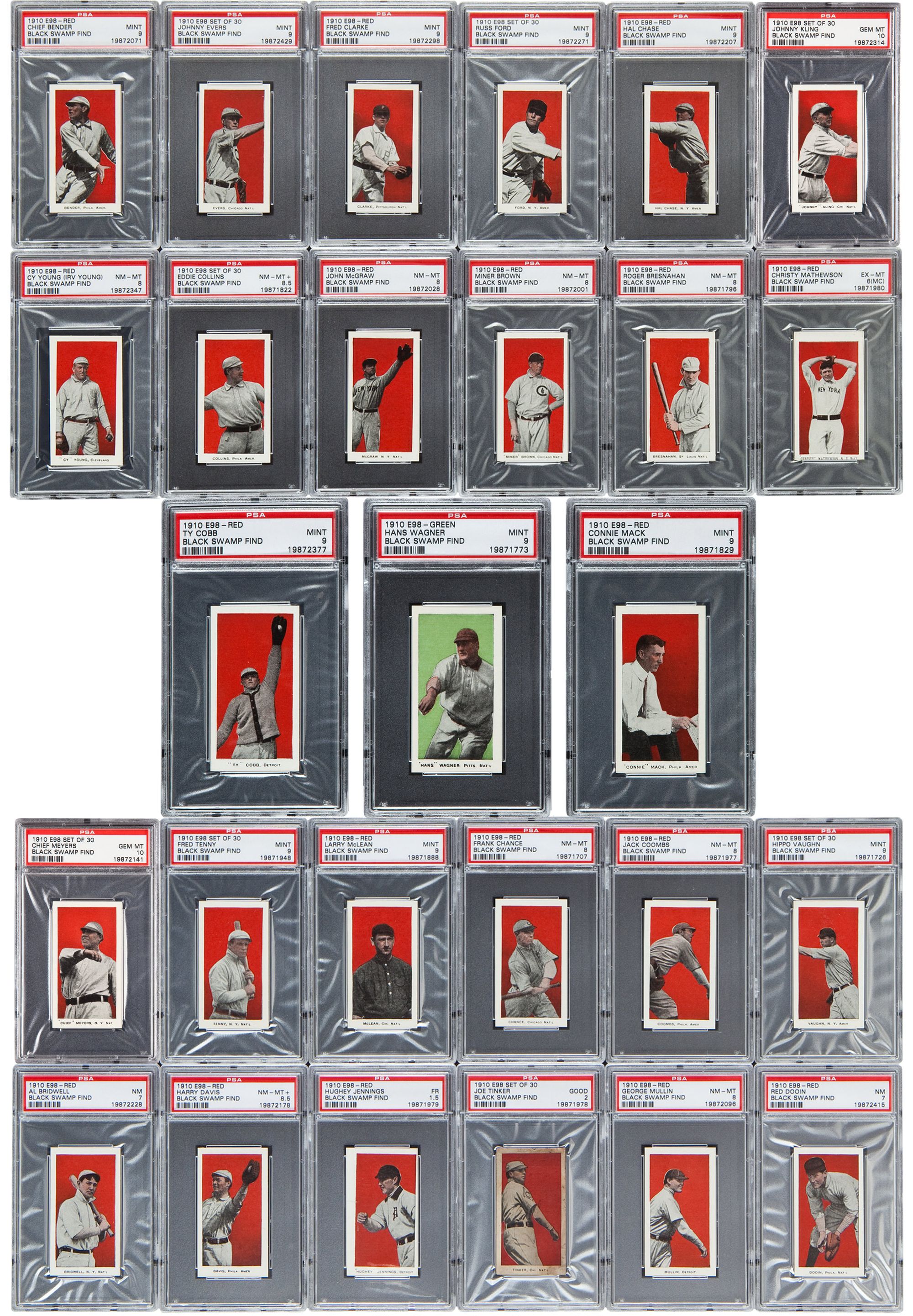 Karl Kissner was cleaning out his grandfather's Defiance, Ohio house after his passing and stumbled on a box of baseball cards. What struck him initially was the age. These cards were over 100 years old with dates like 1910 and they were in a condition that no one expected. What struck him next were the names on them including Ty Cobb, Cy Young, Connie Mack and Hans Wagner to name just a few. These cards and this discovery would be described by Heritage Auctions as "the most significant find in the history of the hobby." These were all top-condition baseball cards. It was a find that would only fuel the lore of the hunt for collectors, attics explorers and garage sale warriors.
---
So what are you waiting for? There are garage sales this weekend. There are attics yet to be explored. That old barn, just off the road on that backcountry highway is calling. Who knows what treasures lay inside? It's time to start hunting as discoveries are still happening even today. I bet there's a comic book, card or collectible treasure trove with your name on it just waiting out there for you. You just have to be patient, be willing to explore and offer them no more than five dollars when you spot something you like at the next sale.
If you learned nothing else in this article about some of the best garage sale finds ever, know that you should always research what you purchase. You don't want to that person who just gave away the Declaration of Independence, do you?