In a 2008 interview with Style.com, Japanese fashion designer Tomoaki Nagao showed off his incredible collection of Star Wars memorabilia. Aside from Rancho Obi-Wan and The Bobacabana, it was by far the most impressive Star Wars collection I've seen in my 20 years of collecting.
Tomoaki, better known as Nigo, is the founder of A Bathing Ape, a Japanese clothing brand he launched in 1993. While most people would expect the founder of an iconic streetwear brand to collect something like sneakers, Nigo has spent his fortune on Star Wars action figures, replicas, and statues. It was during that interview that Nigo said something I never forgot.
My intention is to never sell any of the collection. I want to preserve this for the next generation.
Sadly, that's about to change. This week, Sotheby's announced that it would offer its first ever Star Wars auction from Nigo's legendary collection. The auction, which contains a treasure trove of more than 600 vintage Star Wars action figures, includes one of the rarest of all Star Wars collectibles: a carded Luke Skywalker with a telescoping lightsaber. As one of only 20 confirmed examples known to exist, it's estimated to sell for $12,000 to $18,000.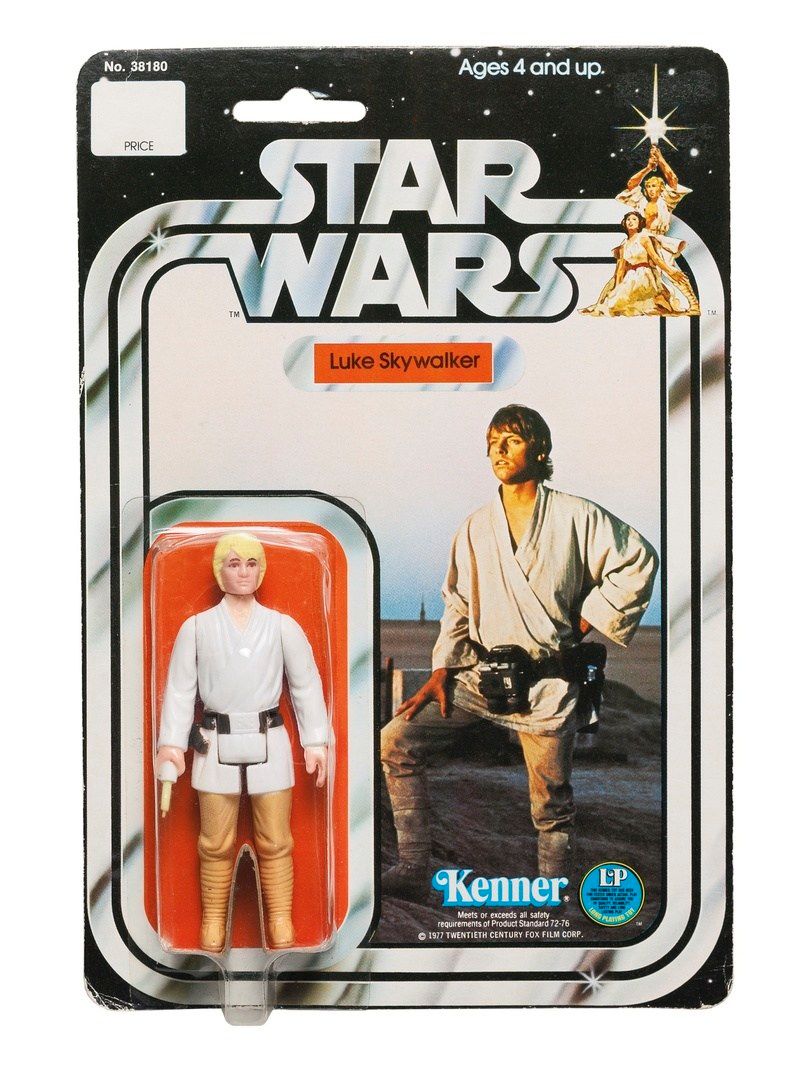 Despite the size of his collection, even Nigo wasn't able to find every Star Wars action figure. "I'd love to own the Boba Fett with the real rocket launcher," he said, referring to the holy grail of Star Wars collectibles. "By far, my favorite Star Wars character is Boba Fett." That explains why the Sotheby's auction features dozens of variations of the galaxy's most feared bounty hunter, including an unusual Hungarian version from 1989.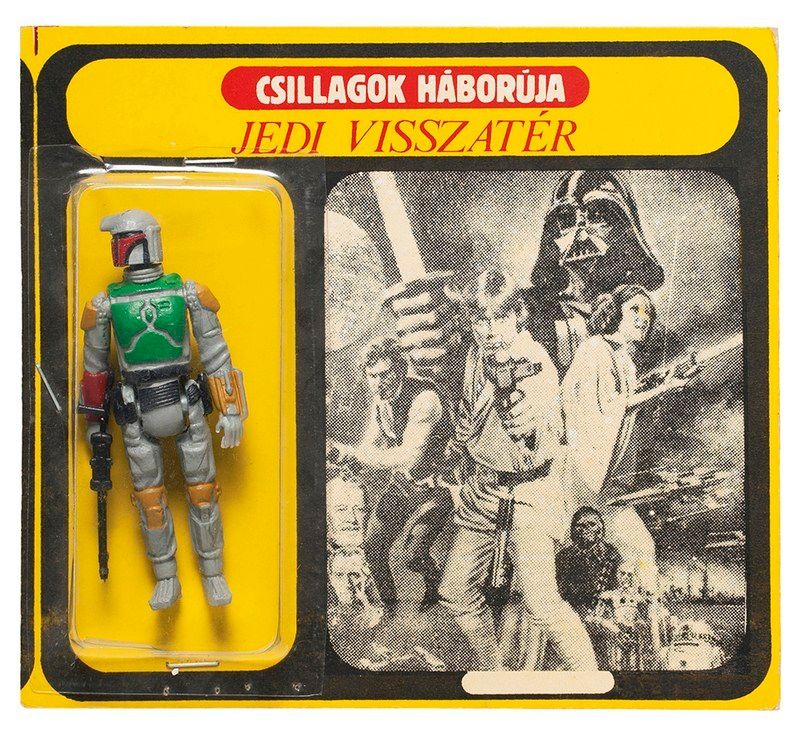 In addition to the action figures, the auction includes replica helmets, signed lightsabers, Kenner proof cards, vintage movie posters, and other assorted Star Wars memorabilia spanning the franchise's decades-long history. There's even vintage store displays, like this one from 1977 advertising Kenner's coveted Special Early Bird Certificate Package.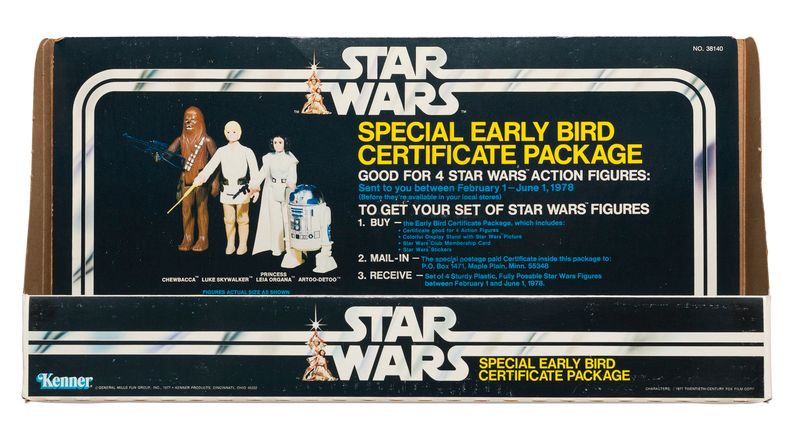 Nigo, who's been an avid collector since he was 6 years old, has admitted "I actually like the packaging more than I like the toys." As a designer myself, I don't blame him. Nigo previously offered another collection of pop culture memorabilia with Sotheby's in 2014 that fetched more than $4.5M. While it's unclear why Nigo decided to part with his Star Wars collection, with estimated prices ranging from $200 to over $20,000 these collectibles are sure to find very good homes.
As a designer, I have always been inspired by Star Wars. I am honoured to be launching this sale and hope that it will bring excitement to Star Wars fans around the world.
Aptly titled "Return Of The Nigo", the Sotheby's online auction takes place on December 11 at www.sothebys.com, where you can now preview of all the items included in this historic sale.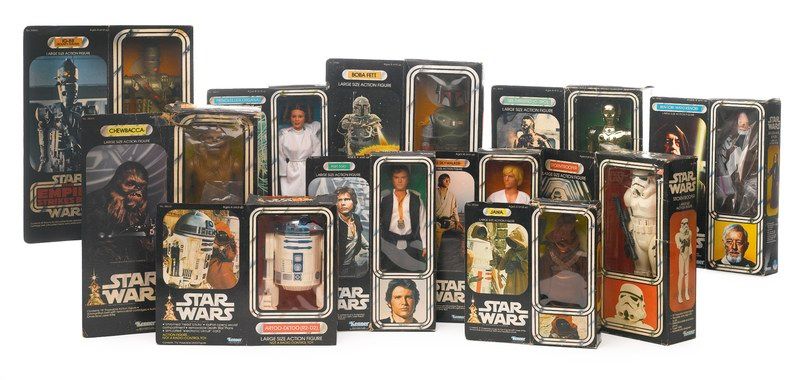 Be right back. I need to wipe the drool off my face.