Tony Stark has a lot of toys in his life, but his best toys include a range of Iron Man armors. This is a tradition that holds in both the comics and the Marvel films. Today, Hot Toys unveiled an expansion in their line of Iron Man "House Party Protocol" collectibles adding the the Gamma (Mark XXVI) Heavy Construction Suit Upgrade sixth scale figure as a Hot Toys Exclusive!
The Mark XXVI (26 for those of us that don't read Roman numerals) was one of a mix of new armor unveiled in Iron Man 3. It was created as part of the Iron Legion which the film unveiled down at Tony's Malibu house. In the Marvel Universe film timeline, this armor came into existence sometime after the Battle of New York and debuted when Tony ordered J.A.R.V.I.S. to initiate the "House Party Protocol" which Hot Toys is celebrating. This was the film moment when an army of automated armors entered the fray with Aldrich Killian.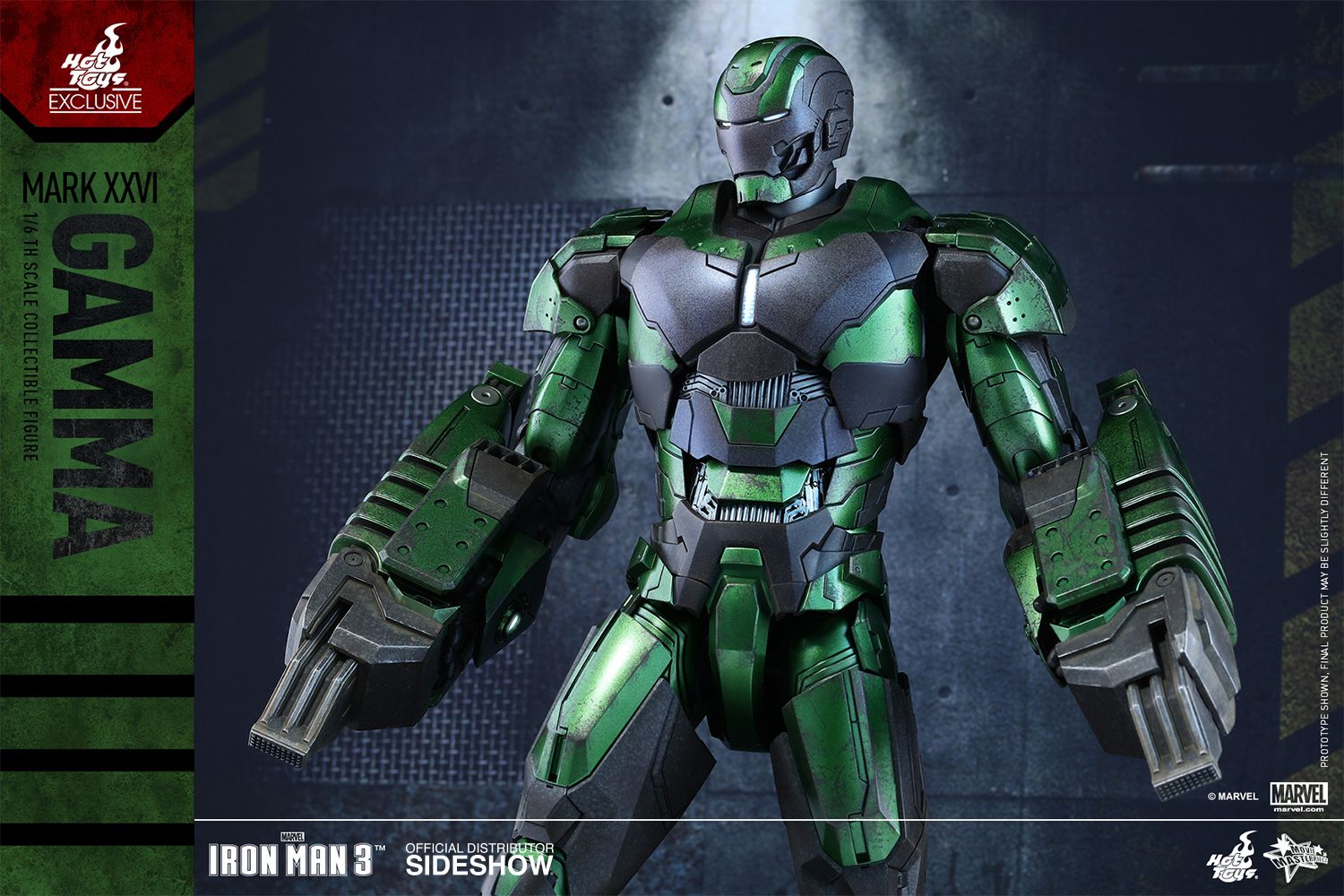 Designed to resist intense temperatures and electrical surges, it takes its name from the fact that it can also withstand gamma radiation. You know, the stuff that gave us the Hulk. Here, the figure stands at 34 cm tall and features those pneumatic hammer arms that made it so memorable. There is dark green, gray, and silver painting on the armor with a beautiful mix of weathering effects. It even has LED light-up functions and comes with its own figure stand.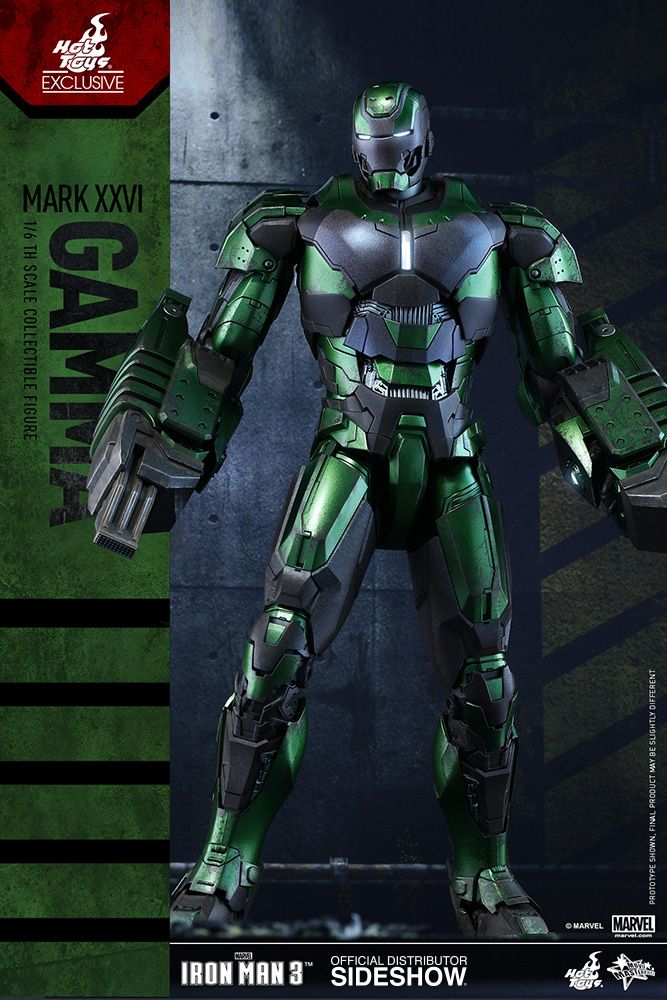 Expect this one to ship by the first quarter of next year!