From robe and wand replicas to personalized Hogwarts acceptance letters and house pride accessories, Harry Potter merchandise is everywhere. Recently, to the delight of Muggles everywhere, Funko announced the release of their latest installment of Funko Pop vinyl figures featuring everyone's favorite witches and wizards.
Since I first heard about Funko and their ever-expanding line of Funko Pop! vinyl figures, I thought the concept was pretty cool. I collected a few of the Marvel Avengers figures and even picked up a glow-in-the-dark Pumpkin King from The Nightmare Before Christmas. Then I saw the variant of Harry in his Quidditch Robes and it was "game over". I don't know about you, but I grew up up with Harry, Ron, and Hermione. I even share a birthday with The Boy Who Lived so I'm sure it is no surprise that the latest Funko announcement has me itching for March 2016 so I can scoop up some of my favorite Funko Pop figures to date.
This wave of Funko Pop Harry Potter vinyl figures comes from The Goblet of Fire. First and foremost, we have Harry himself in his scarlet and gold Tri-Wizard Tournament Uniform (go Gryffindor!) with wand at the ready to defend himself against whatever terrors the maze may throw at him before he's sent via portkey to the eery graveyard.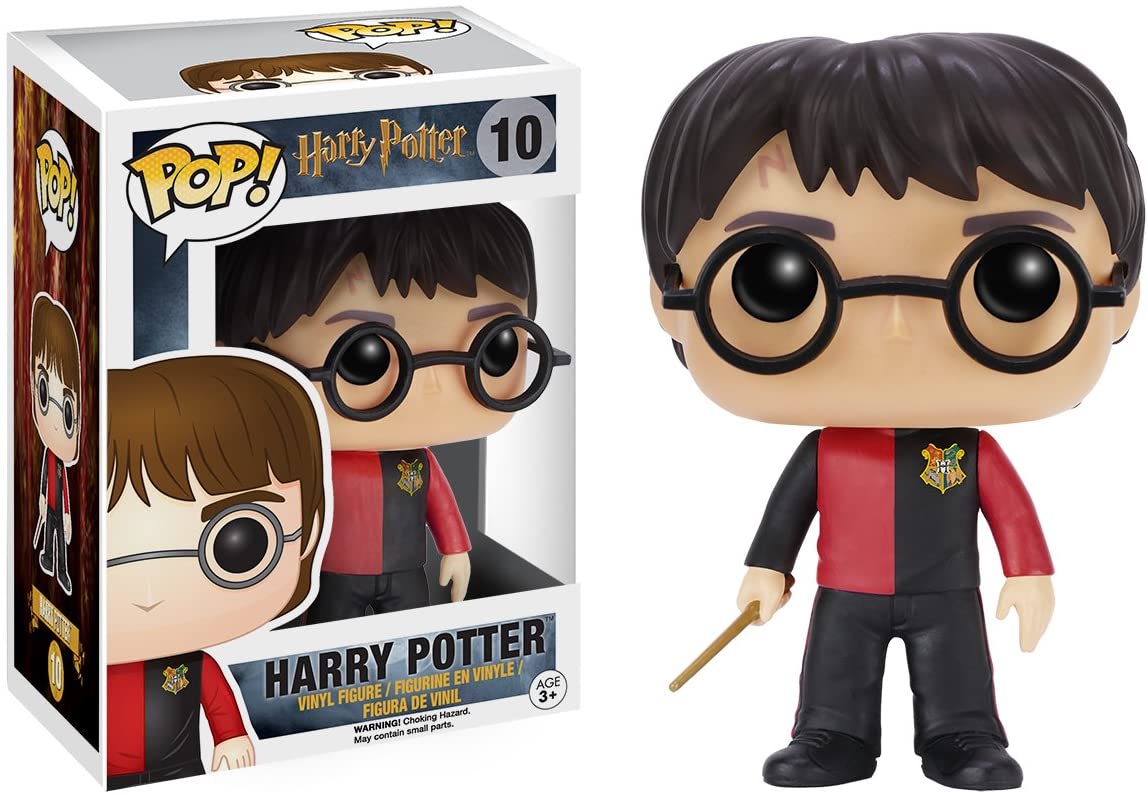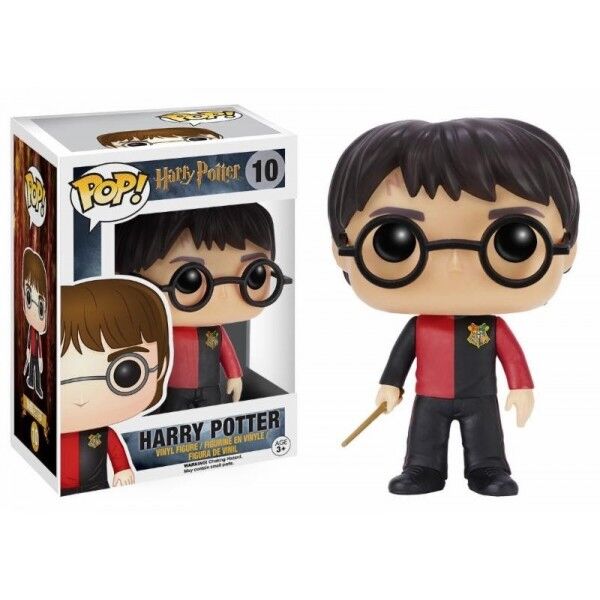 Hermione is cast in her iconic purple dress from the Yule Ball with her hair heavily smoothed and delicately curled. I've always loved this image of Hermione because it's the first moment that Ron and Harry really see her as a "girl" in the series.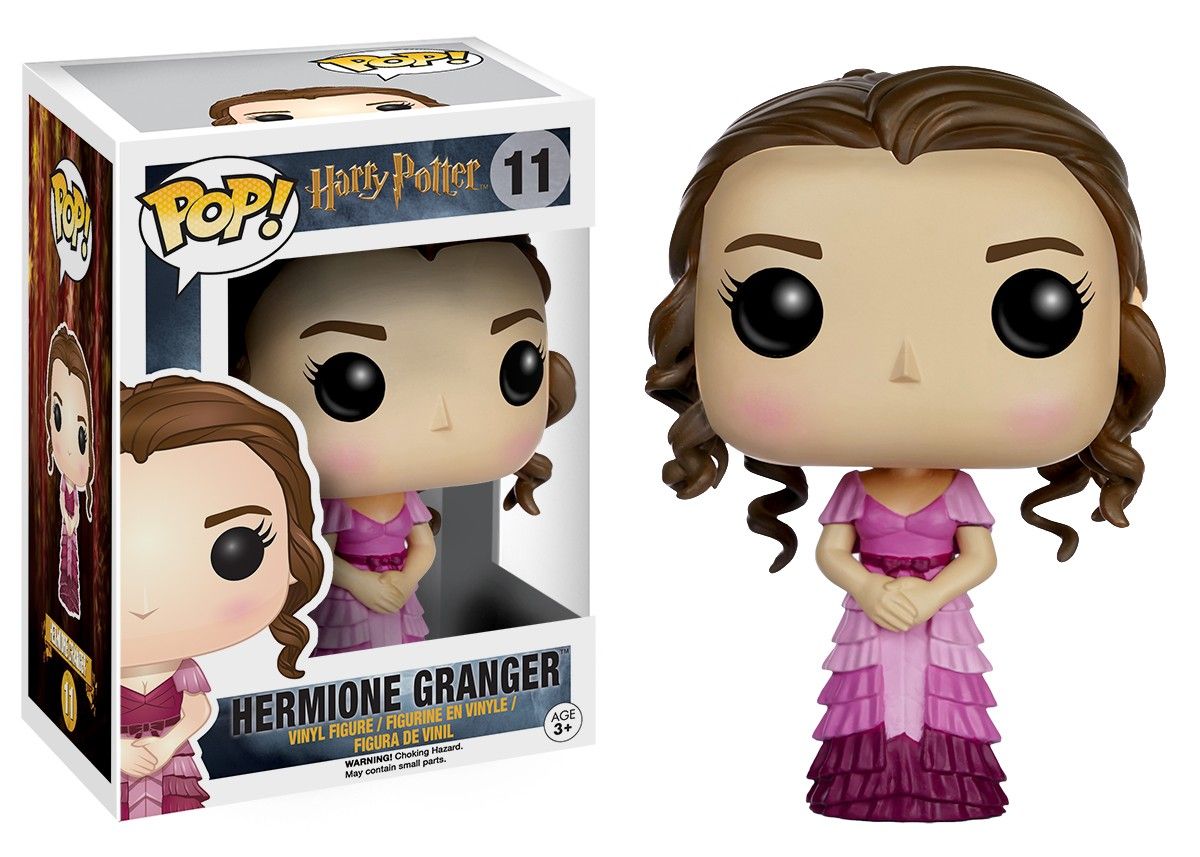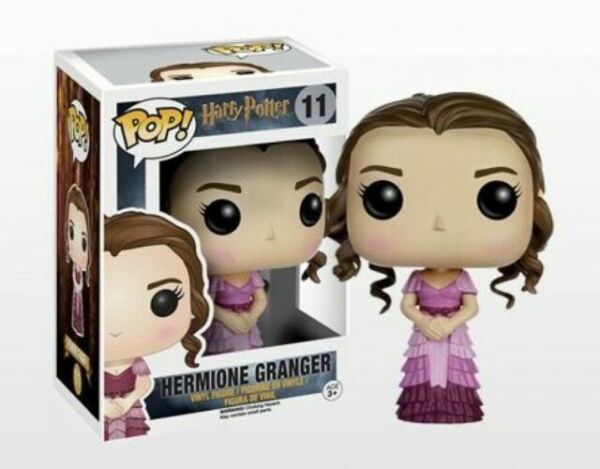 Next up is Ron with his shaggy 4th year hair, decked out in what are easily the most hideous dress robes the Yule Ball will ever see. Part of me wishes this figure had the pink trim hanging from his hand rather than on the robe. Poor Ron, his mum tried.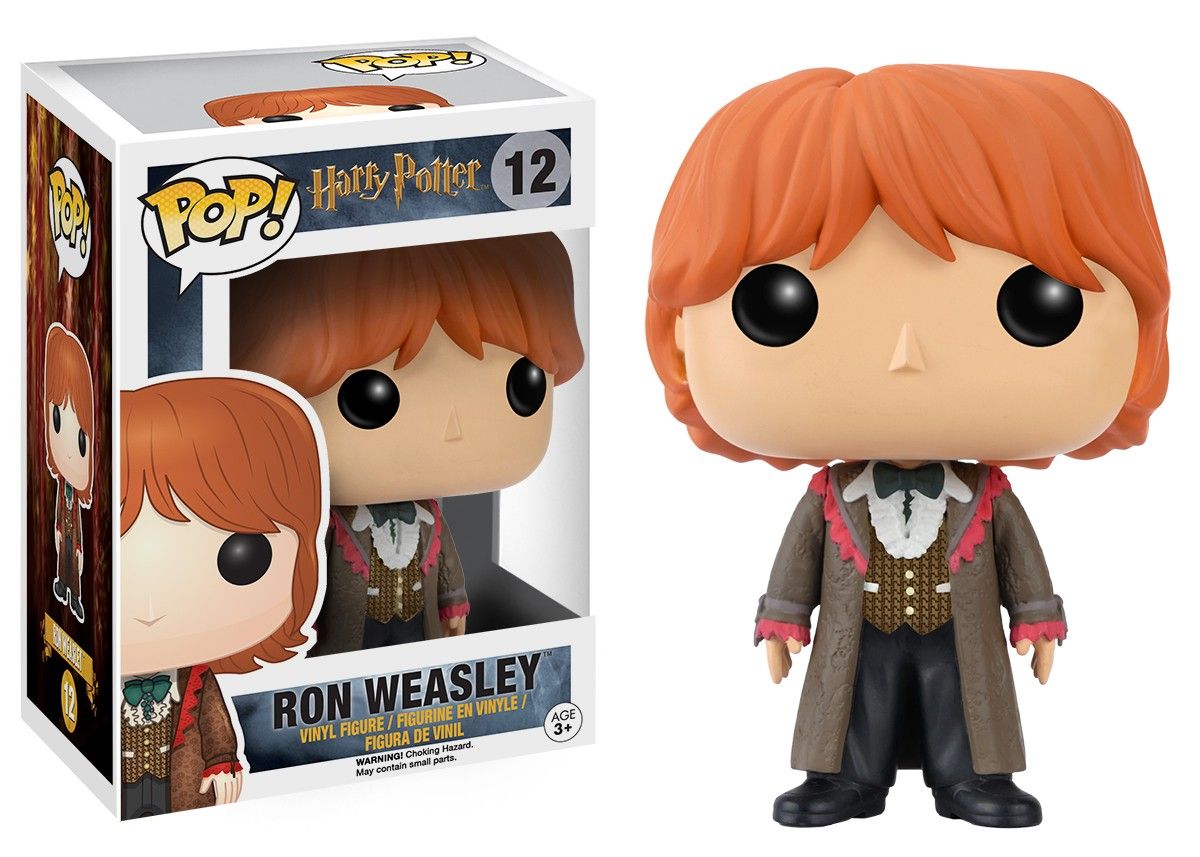 Slytherin is even getting some love this round with the first Draco Malfoy Pop! vinyl we've seen released. Sporting his Slytherin house robes with his signature slicked back hair this Draco Pop! is poised to take on any "mudblood" that crosses his path.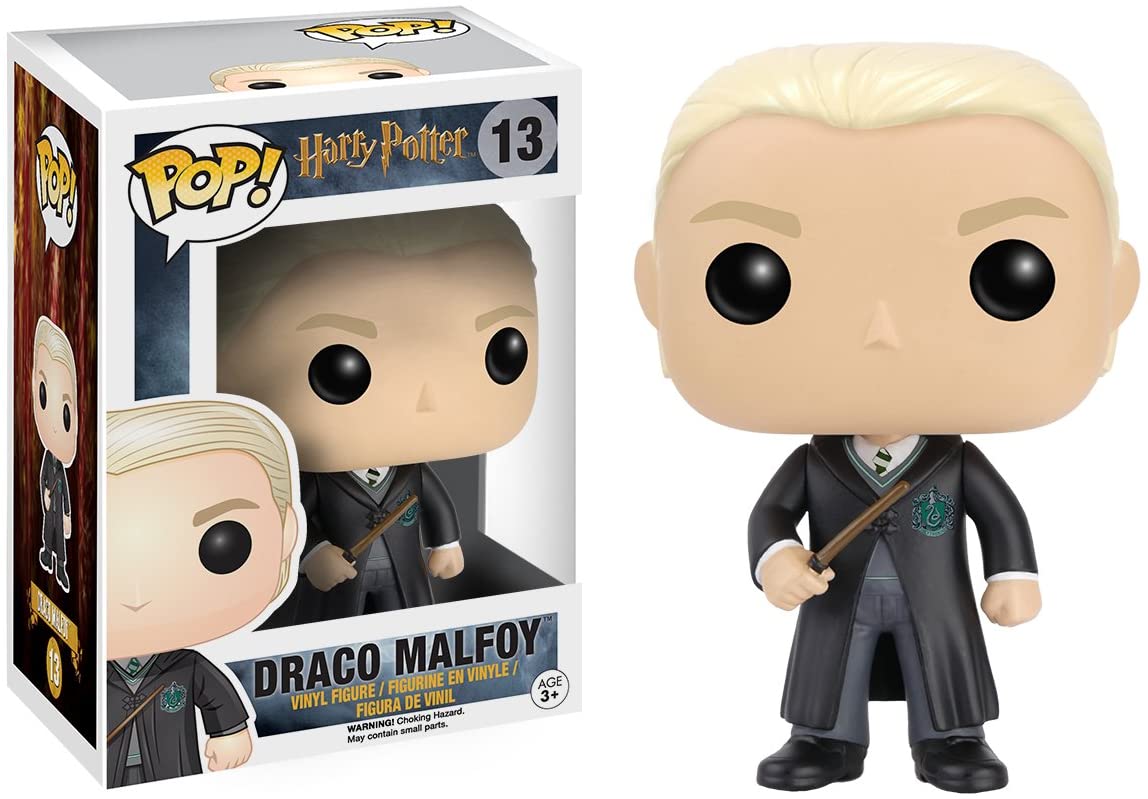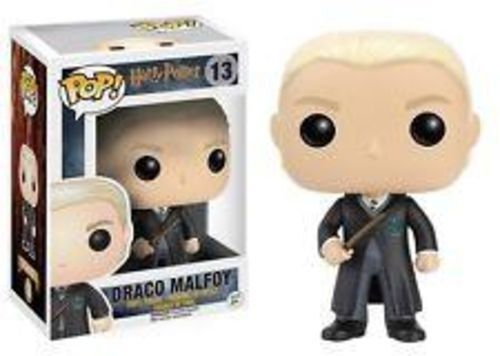 Ravenclaws can also rejoice come March, as Funlo will be gracing our shelves with our very own Loony… er… Luna Lovegood, complete with dangling radish earrings and her signature butterbeer cork necklace. Oddly, aside from Tri-Wizard Harry (and of course Quidditch variant Harry), Luna is the only Hogwarts student Pop! released that isn't wearing Hogwarts robes.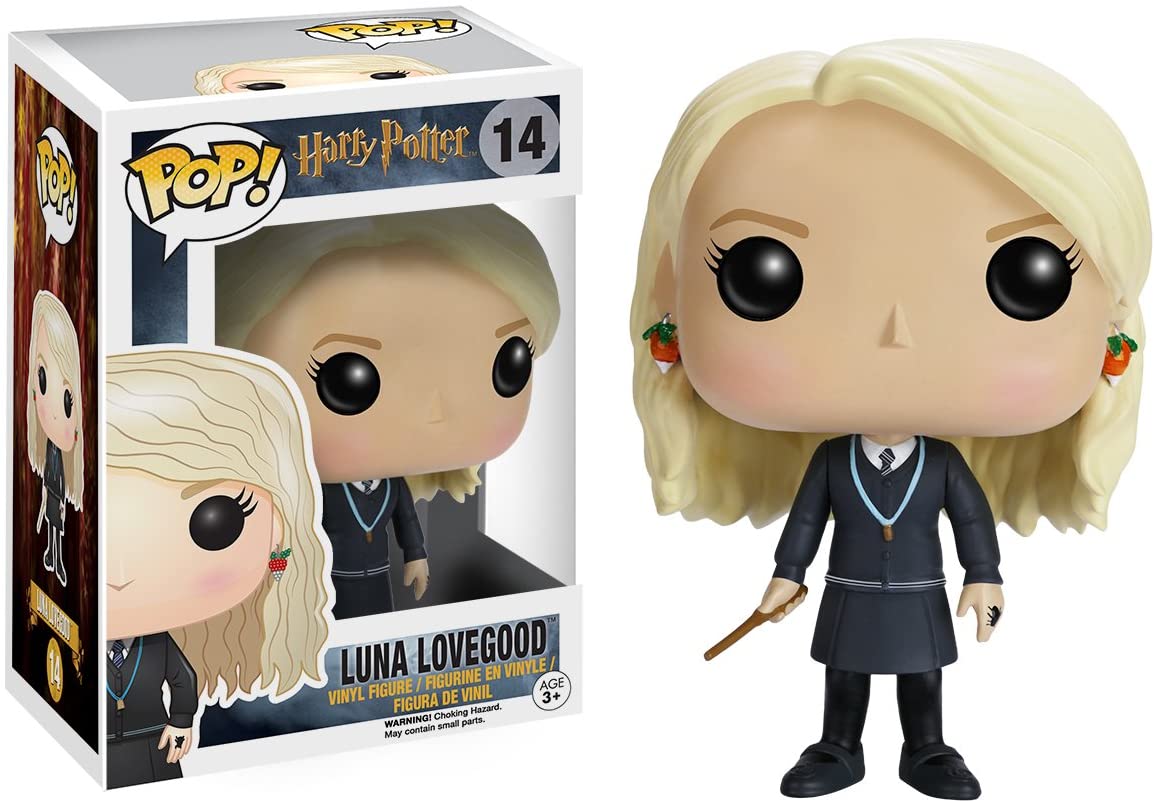 We also see a new Albus Dumbledore figure in this set. Clad in lovely lavender robes, silver half moon spectacles, and firmly grasping his elder wand this Dumbledore has the familiar bobble tied half-way down his beard. I have to say I like this version of Albus MUCH better than the previous release, there was something far too pointy about the beard on the last figure.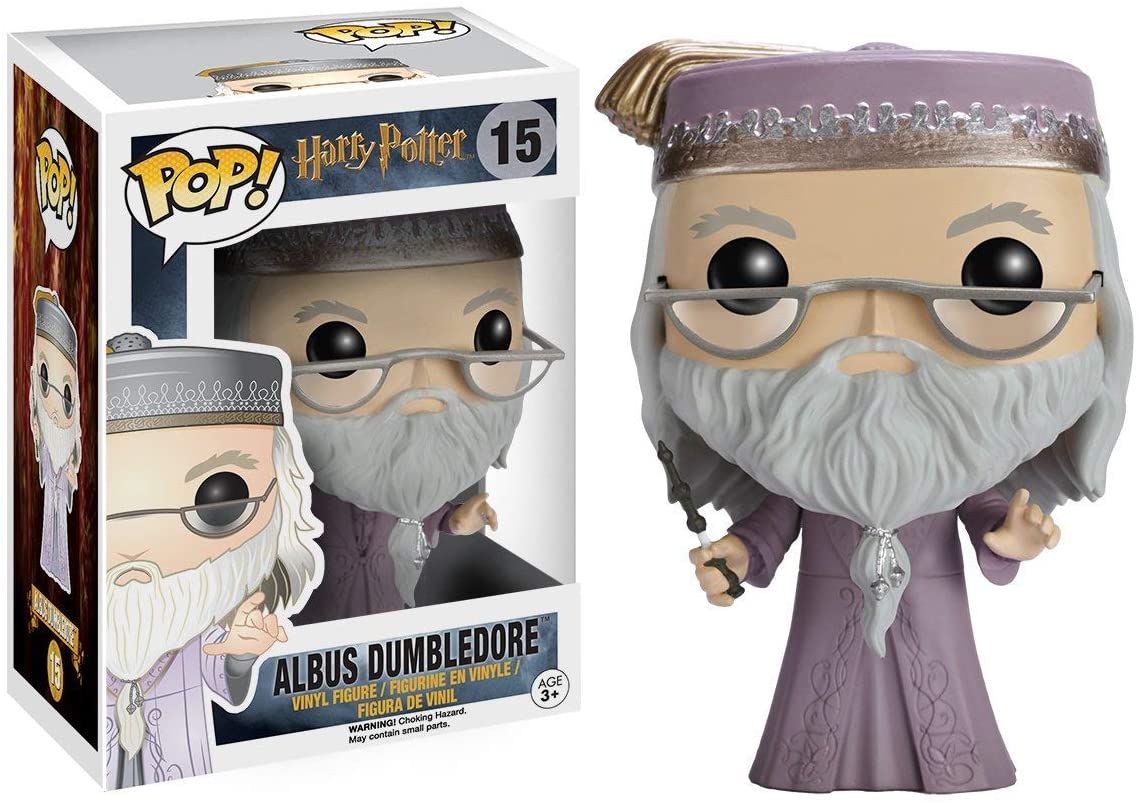 I am pretty excited that Funko included Sirius Black in this round. Particularly because they went with the out of Azkaban, taken a shower, and eaten a few meals version of Harry's godfather. Let's be honest, when he's not crazed with revenge for being wrongfully imprisoned, Sirius is a pretty snappy dresser. He even has a pocket watch to boot!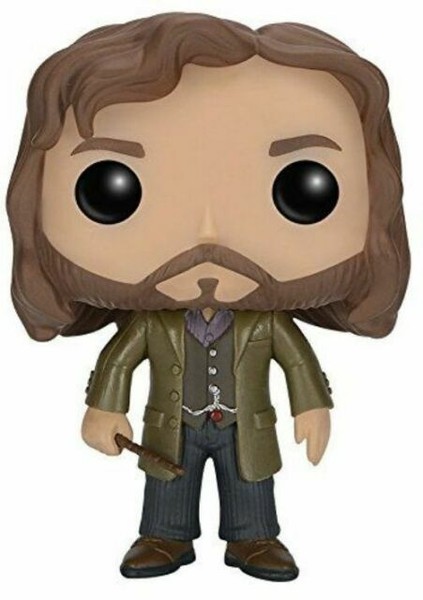 Everyone's favorite House Elf also gets his moment in the spotlight. This tiny Dobby is dressed in his classic dish towel holding his enslavement freeing sock. I mean look at that face! This Dobby Pop! vinyl looks like it could shed a tear of happiness at any moment. Dobby is a free elf.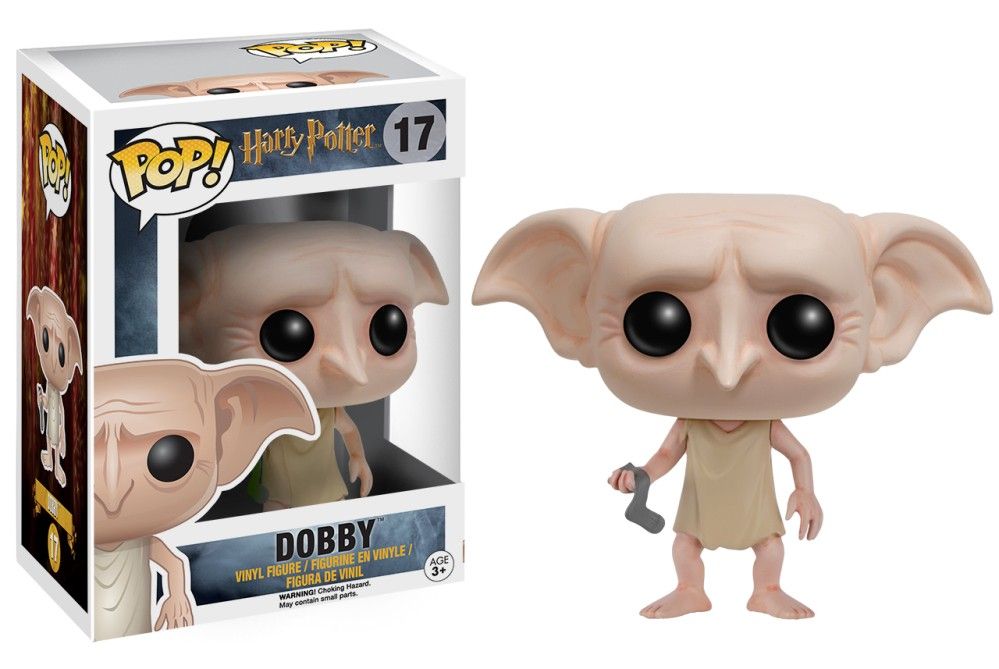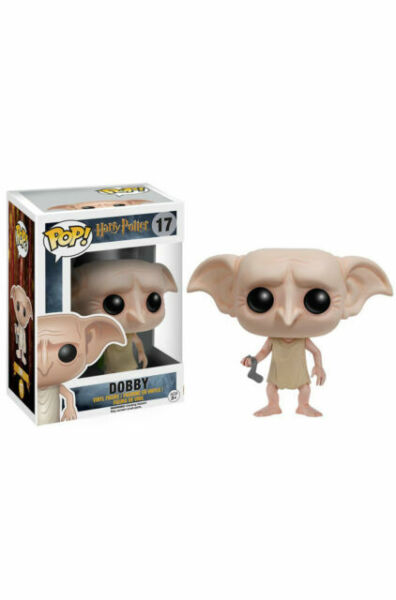 Lastly, the nightmare fuel of the bunch. Funko went all out on this group of figures and will even be releasing a soul-sucking Dementor. I think this figure is actually really awesome. The attention to detail in the cloth of the Dementor's body, the outstretched skeletal hand, and the shard like teeth around the (for lack of a better word) "mouth" are fantastic. I'd like to personally thank FunKo for going with this version of the Dementor and not the one used in the later films. When I read the books this is much closer to what I pictured in my head than the later version.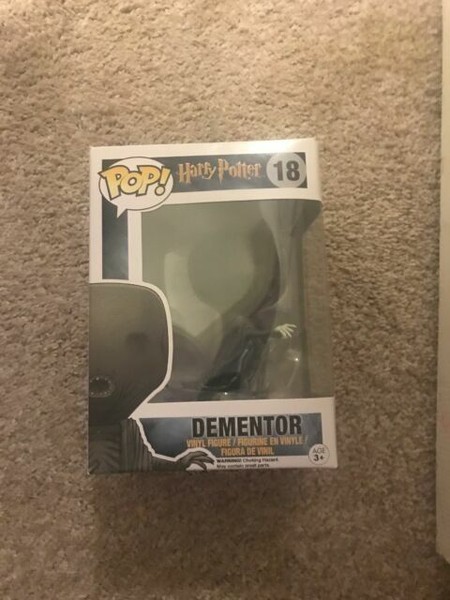 So fellow Potterheads, join me in marking your calendars and counting down the days until we can all get our hands on this great new release of Funko Pop! Harry Potter vinyl figures. Oh, and am I the only one wondering why Hufflepuff didn't get any love here? I mean come on Funko. Cedric Diggory took an Avada Kedavra right to the chest… you couldn't throw him a bone and include him in this release?