The Simpsons has produced over 200 hours of entertainment and a mind boggling amount of merchandise through the years. The history of that merchandise reflects the evolution of the show. Early Simpsons toys and collectibles project the same unhewn, imperfect charm as the show's early episodes. The dolls produced by Acme and DanDee early in the show's run are a strange but charming sight. Bart is cloaked in all blue and looks alternatively awkward and bug-eyed or oddly sweet and innocent.
Around that same time, Burger King also released dolls of the titular family. These figures had the colors right but Lisa and Bart are given bizarre, leering smiles. They're almost obscene.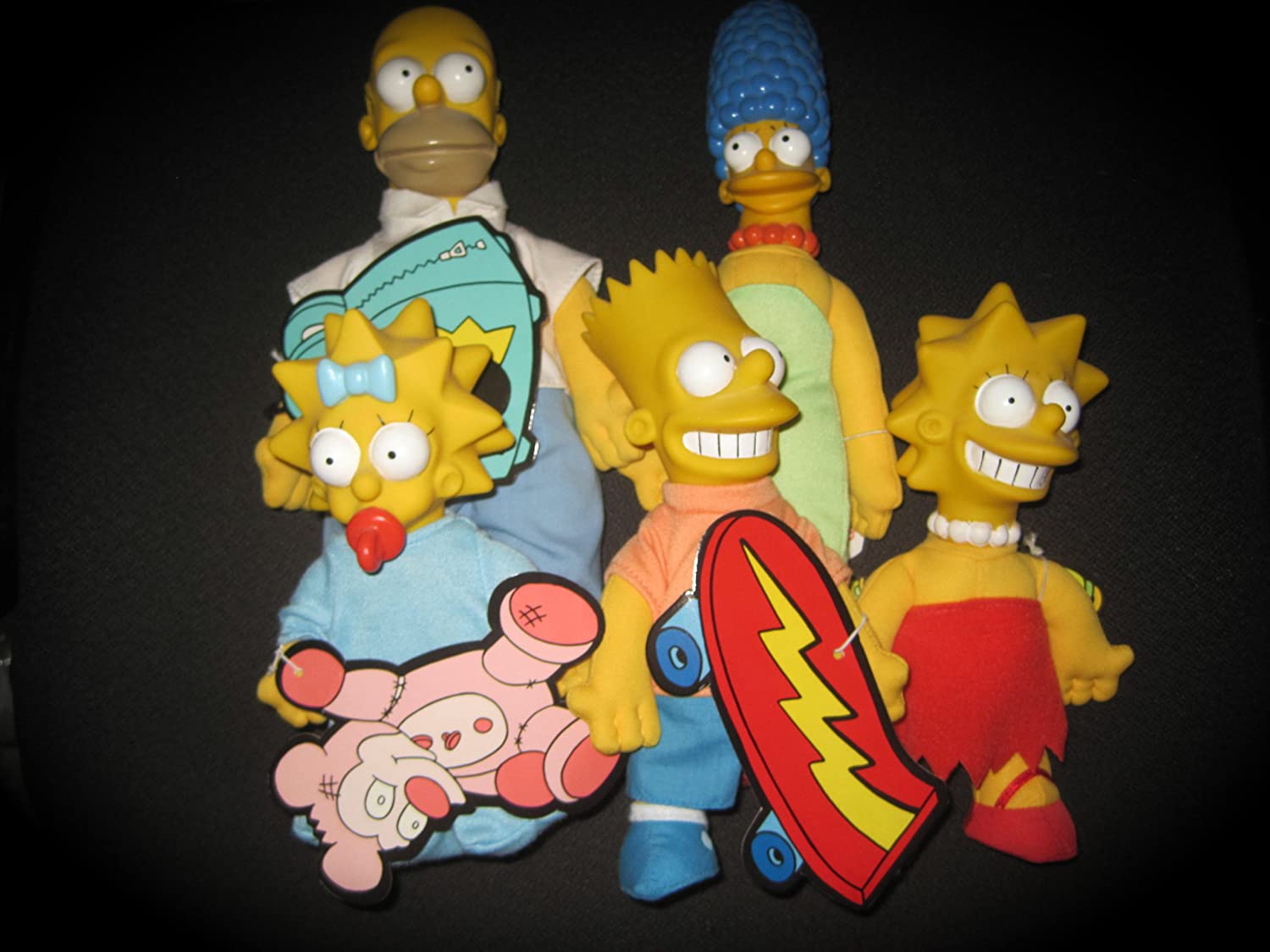 The Mattel figures keep Bart's strange smile but are certainly the best representations of this era. They perfectly encapsulate the feeling, style and quirks of the show's early hand drawn animation. The only character outside of the actual Simpson family that received a figure in this line was Nelson Muntz, oddly enough. Over the next few years the popularity of the show would explode. The world would be treated to Simpson's video games, soft drinks and Butterfinger ads to name just a few things.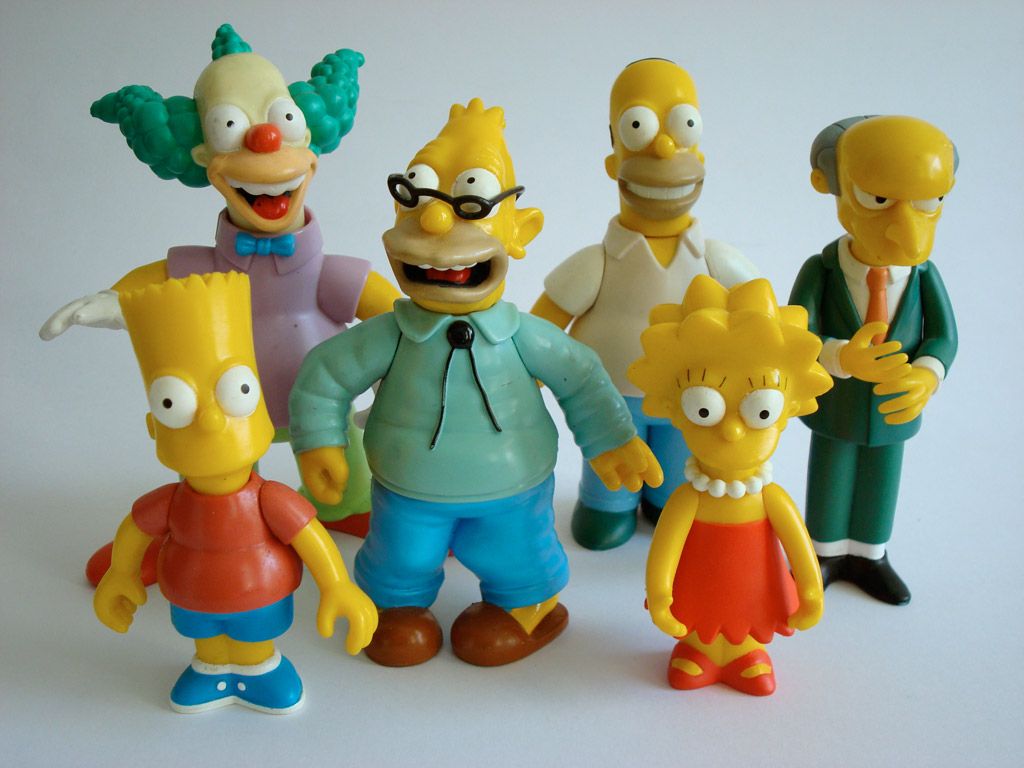 Notable among the torrent of Simpsons products are The World of Springfield action figures. These figures started their run in the year 2000. This is around the same time that the show switched from its original hand drawn style to sharper, digital animation. While Mattel figures capture the intimate, weirdness of the hand drawn episodes, the Playmates figures are perfect for the clean, expansiveness of the show's later digital days. The World of Springfield toy line continued for four years and covered a sizable swath of the shows' enormous animated cast.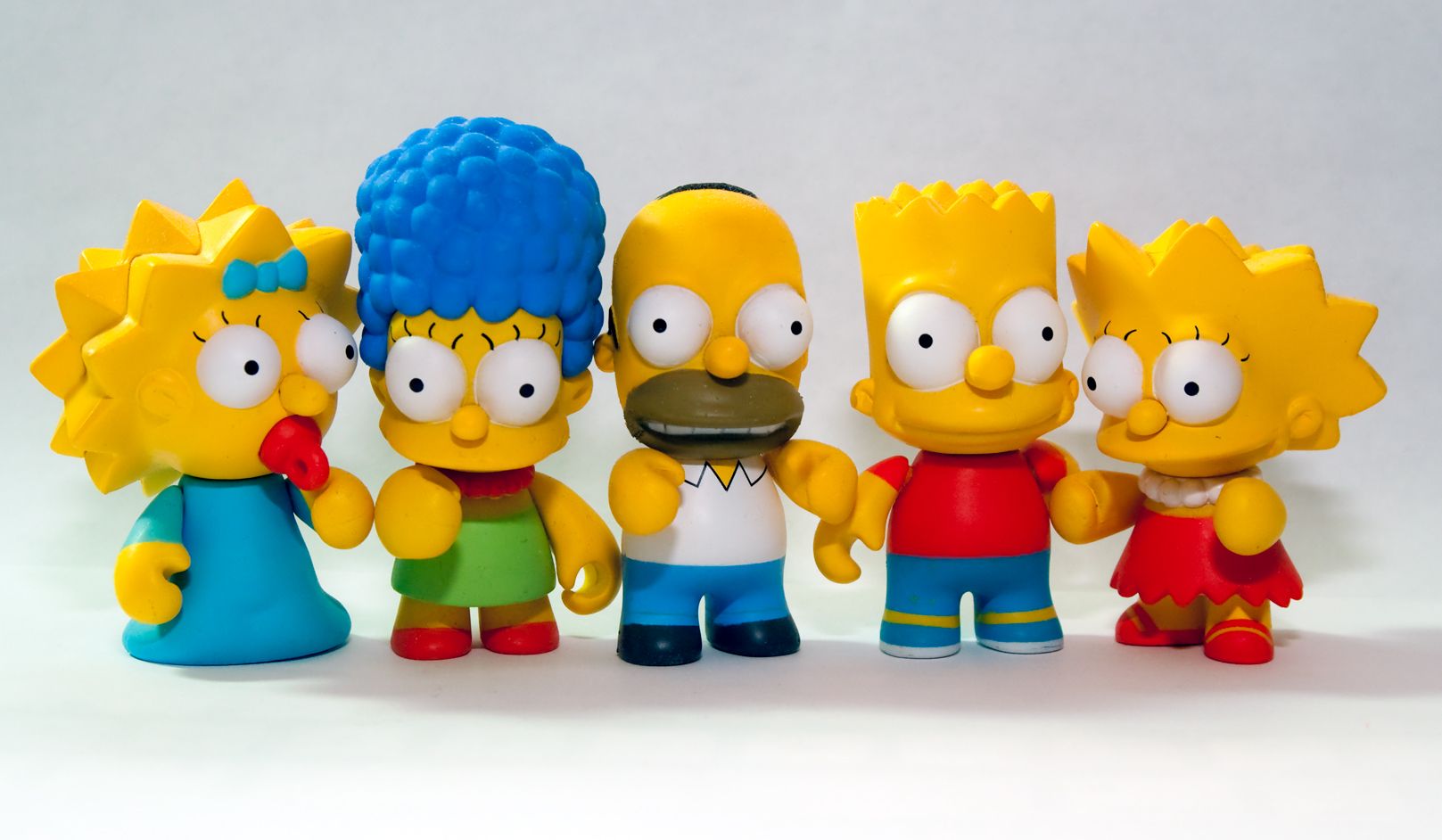 Four years later, The Simpsons would enter the art toy world with a series of vinyl figures from Kidrobot. I remember seeing the announcements for this line and getting incredibly excited. I remember seeing them for sale at comic conventions and struggling to do the mental math over just how many issues of Bronze Age Superman comics I'd have to sacrifice for a diminutive Duffman. The Kidrobot figures were a vast departure from their predecessors. The Mattel and Playmates lines hewed closely to the show's visual style and presented fairly accurate three-dimensional representations of the Springfield residents. Kidrobot capitalized on the shows iconic status and reduced its characters to stylized munchkins while still retaining the essential essences of the characters.
It would take more than a week to watch every episode of The Simpsons. It would probably take just as long, if not longer, to catalogue and analyze every piece of Simpsons merchandise.  I invite you to come with me and take a look at ten of my favorite Simpsons collectibles.
10. Hans Moleman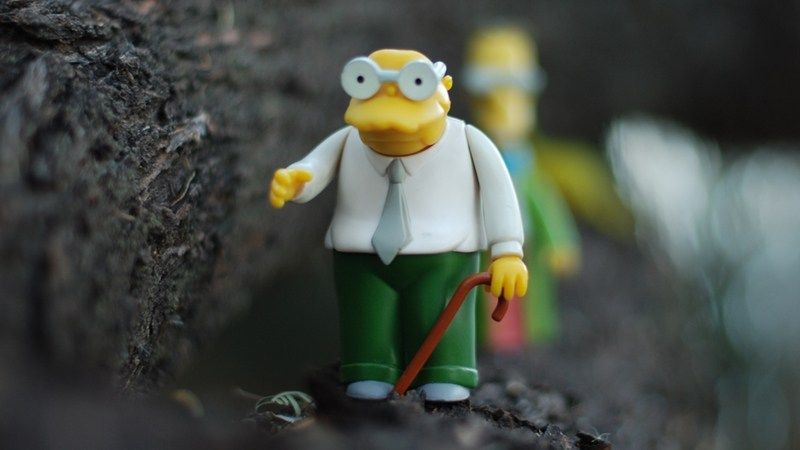 No one's gay for Moleman but they should be. Hans Moleman is low-key and the best character on The Simpsons. Whether he's saying "booo-urns", revealing that he's only thirty-one years old or holding up God for a little cash, he's the subject of some of the best gags in the show's history. Now you can recreate his hit short film, Man Getting Hit By Football, any time you want.
9. LEGO 71016 The Kwik-E-Mart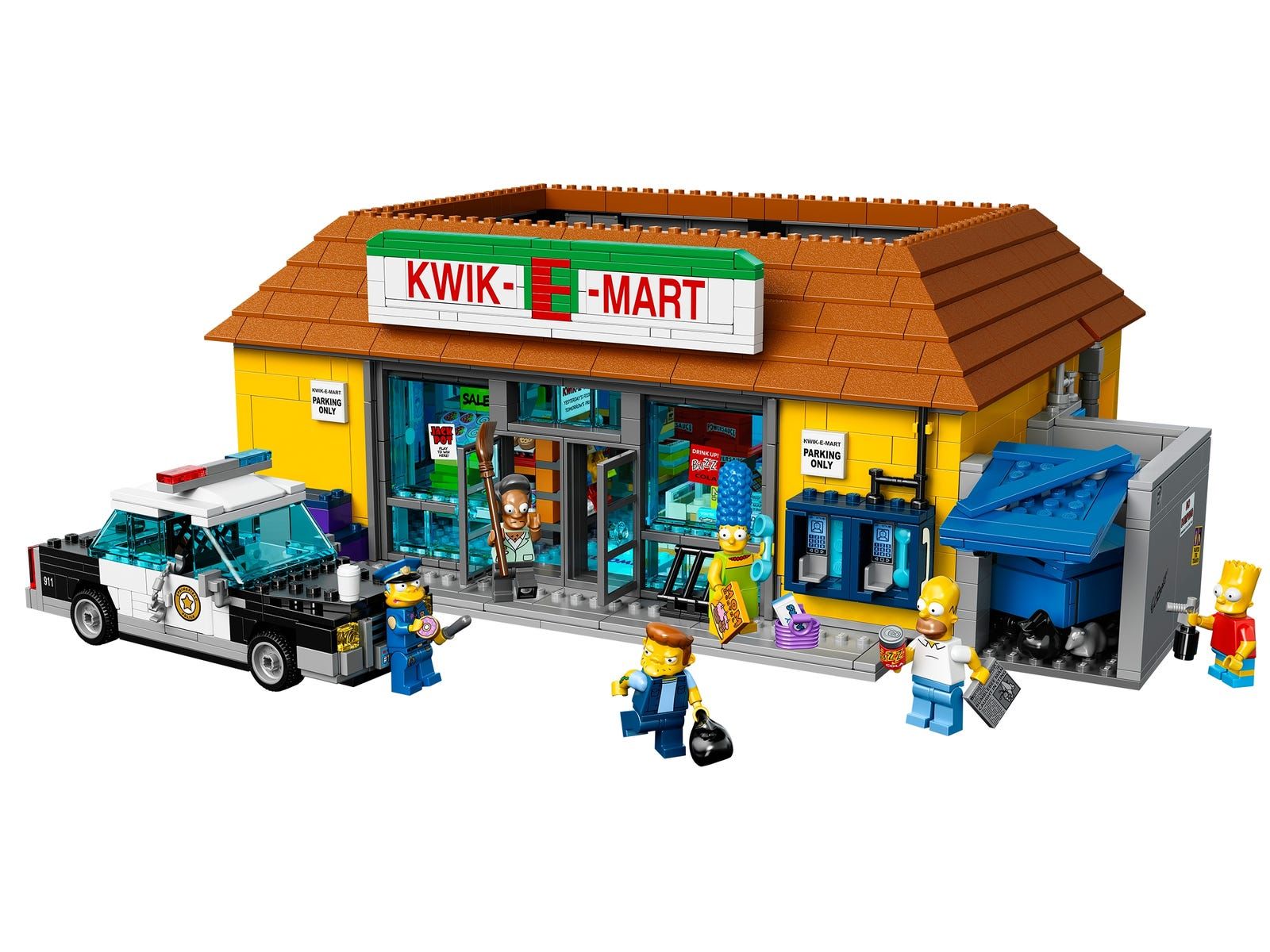 Who needs the Kwik-E-Mart? Well I don't need it but I certainly want it. The Kwik-E-Mart is the second most identifiable location in the show. It's the launch site for the plot to many of the show's most memorable episodes. In fact, the Kwik-E-Mart is where Sideshow Bob frames Krusty for robbery and starts the show's only major ongoing saga. Also, this awesome LEGO set comes with a frozen Jasper and that's just great. If you missed this now retired LEGO set, you can find it on eBay but it'll like cost you over $400 at this point.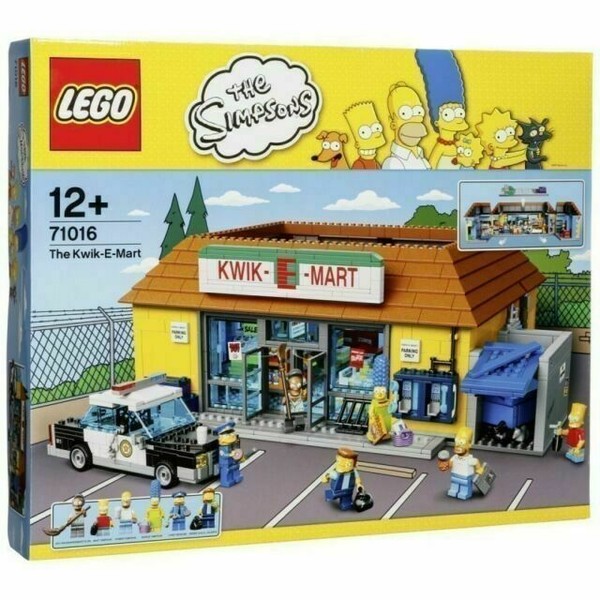 8. Prison Sideshow Bob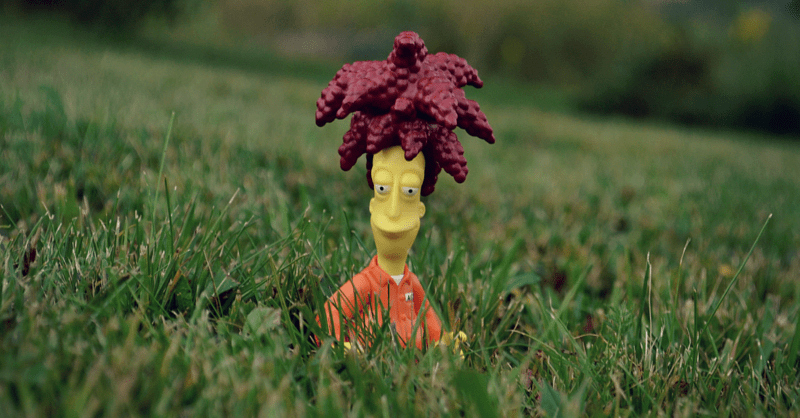 Speaking of Sideshow Bob, here he is in all his pretentious glory. Cape Feare is the episode that made me realize just how much I loved The Simpsons. It cements Sideshow Bob as Bart's arch nemesis and is absolutely hilarious. This figure pays homage to one of the episode's best gags, Bob's repeated run-ins with ill placed rakes.
7. Funzo
I firmly believe that Gary Coleman is the best celebrity cameo in The Simpsons history. His unhinged, delusional security guard would have been an instant classic even it was just a throw away character. The fact that he's supposed to be the actual Gary Coleman puts it over the top and lands it firmly in legend territory. Sadly, there's no figure of Coleman himself but his mechanical adversary Funzo is a fine consolation prize.
6. Santa Cruz Bart Model Cruzer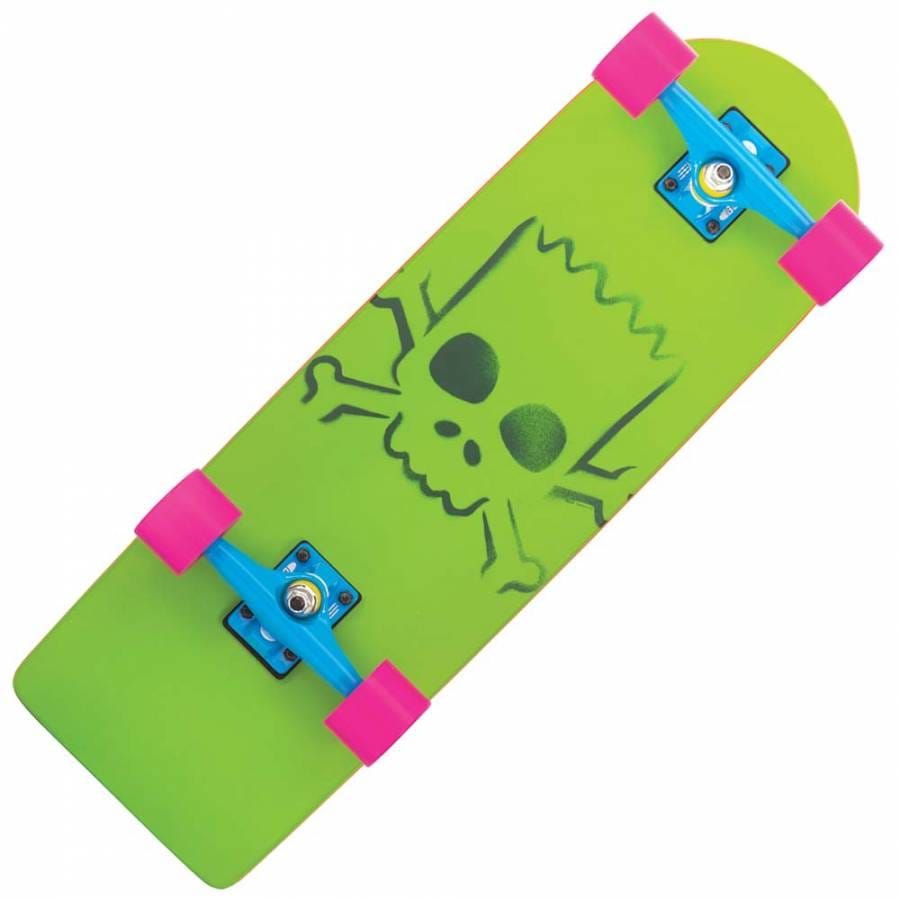 This thing is beautiful and it's pretty much a perfect recreation of The Bartman's own skateboard, the one we see bouncing off of the roof of Homer's car in the series' iconic opening. The skateboard is an important part of El Barto's iconography, just as important as his red shirt and notoriously edible shorts, and Santa Cruz did an admirable job of bringing it to life.
5. Homer Simpson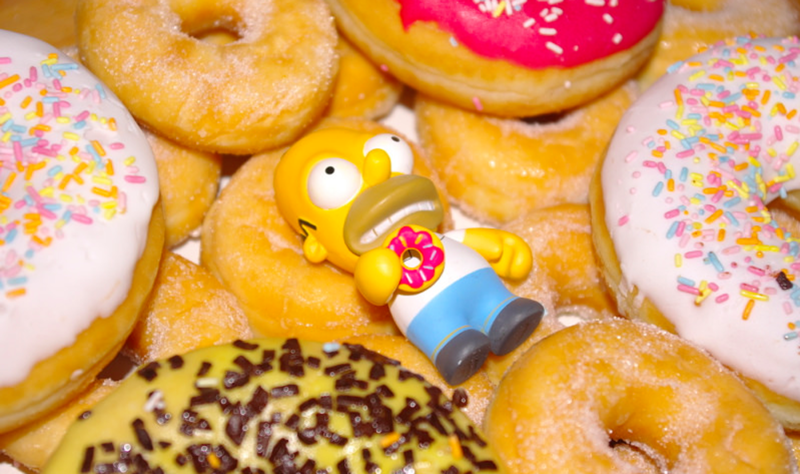 This is a fantastic representation of everybody's favorite nuclear power plant safety inspector. It's simple, clean, and it captures everything that is essentially Homer. His design is easily identifiable even when reduced to a stylized vinyl toy or the mascot of a Japanese dishwasher detergent brand.
4. Mr. Potato Head Homer Simpson
The shape of Homer's noggin is perfect for a Mr. Potato Head. It's a much more natural fit than Darth Vader or Optimus Prime to name just a few. Homer's features feel right at home on the oblong spud. This is but one of the many existing properties that The Simpsons have been plastered across. However, it doesn't feel like the stretch that something like Simpsons Clue does.
3. Kidrobot x The Simpsons Homer Buddha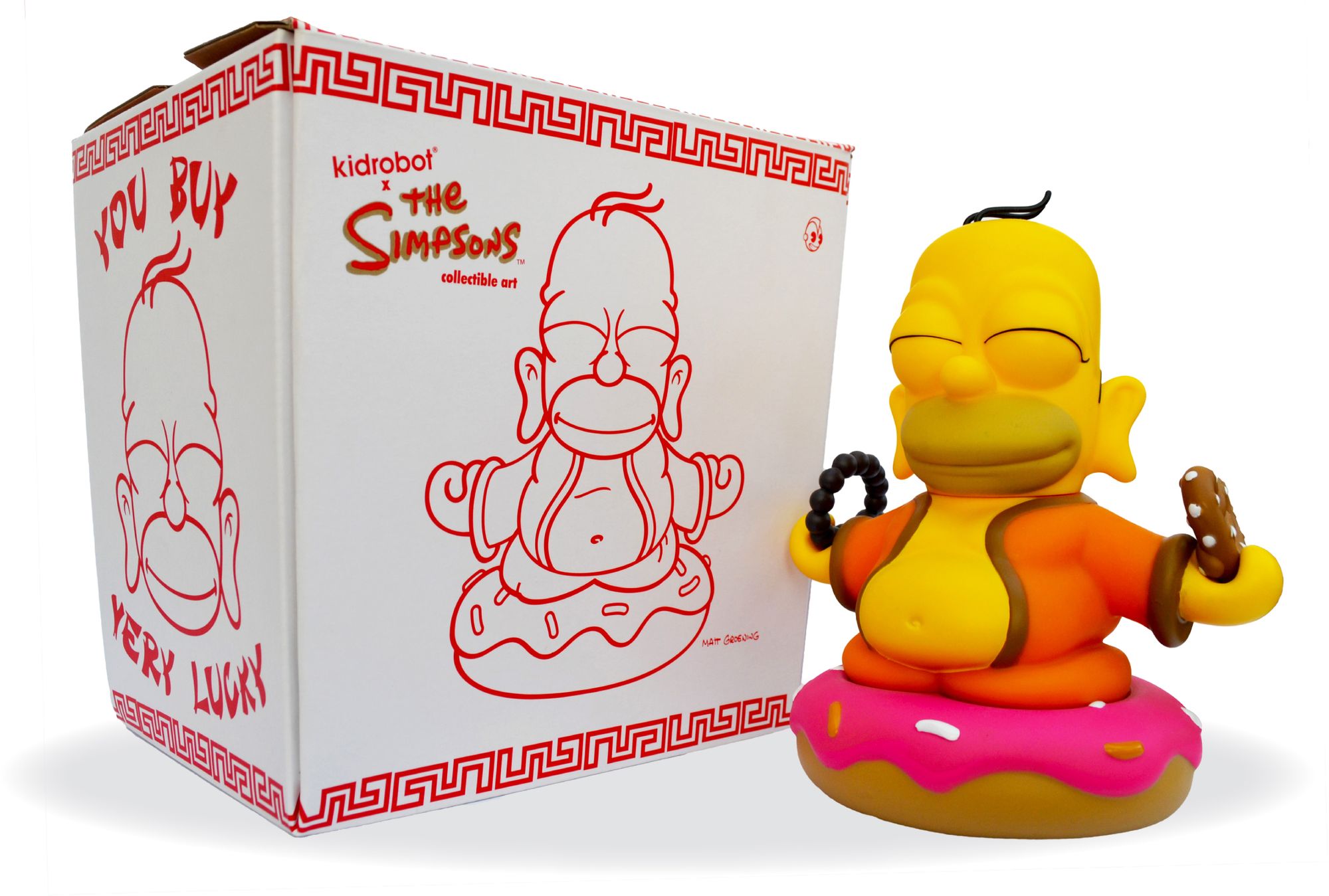 I know this list has become a little heavy on the Homer but there was no way I could leave this beauty off. This Kidrobot vinyl figure is the sort of thing that could only happen now that The Simpson has become an institution. We've all internalized the iconography of the show and its characters. That allows us to truly appreciate these sorts of radical reinterpretations.
2. Kidrobot Matt Groening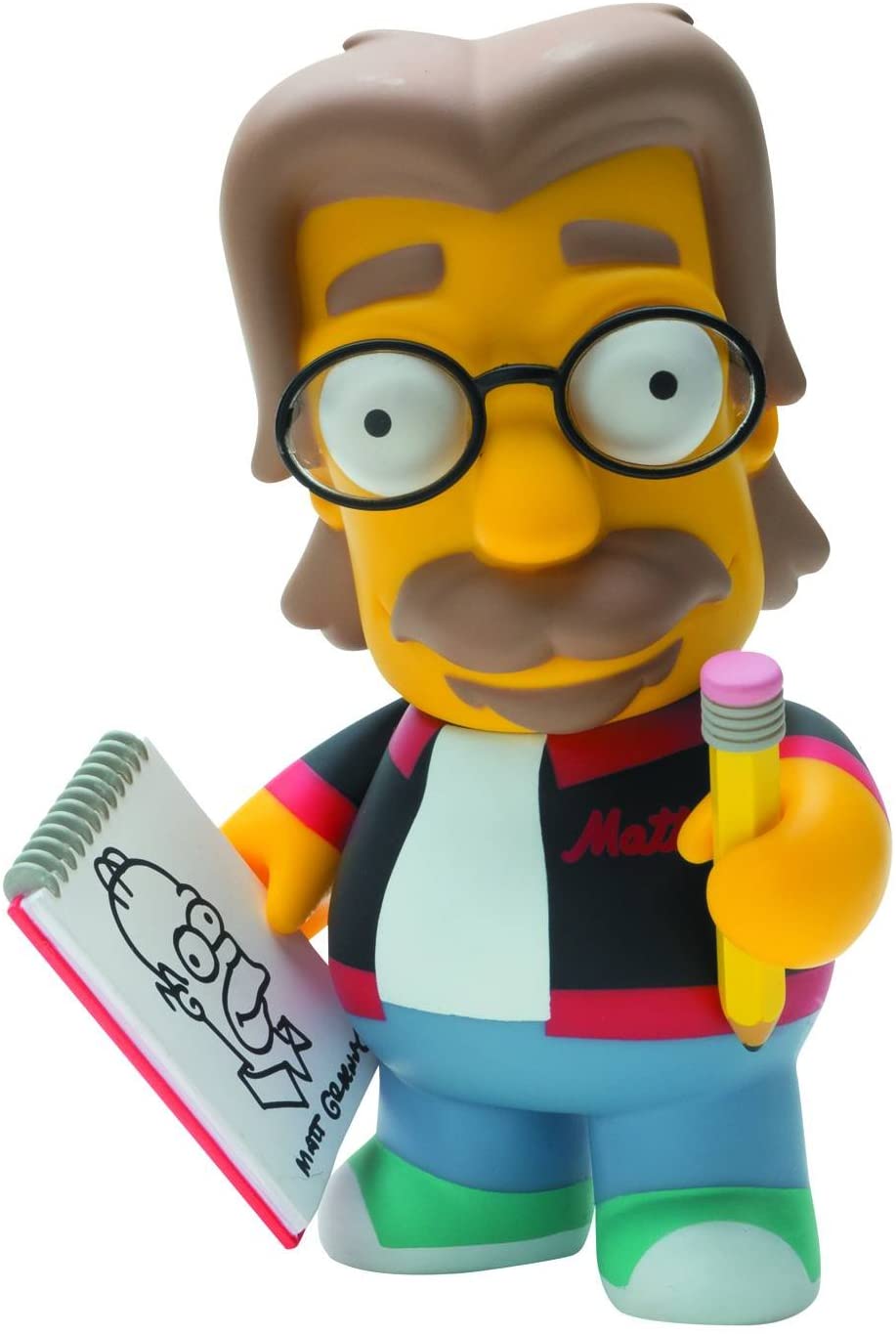 Matt Groening is responsible for two of the greatest comedy series of all time, animated or otherwise. If I devoted half the brain space that I've filled with The Simpsons and Futurama quotes to something productive, I'd probably be Elon Musk by now. Kidrobot has provided a fitting totem for this television God.
1. LEGO 71006 The Simpsons House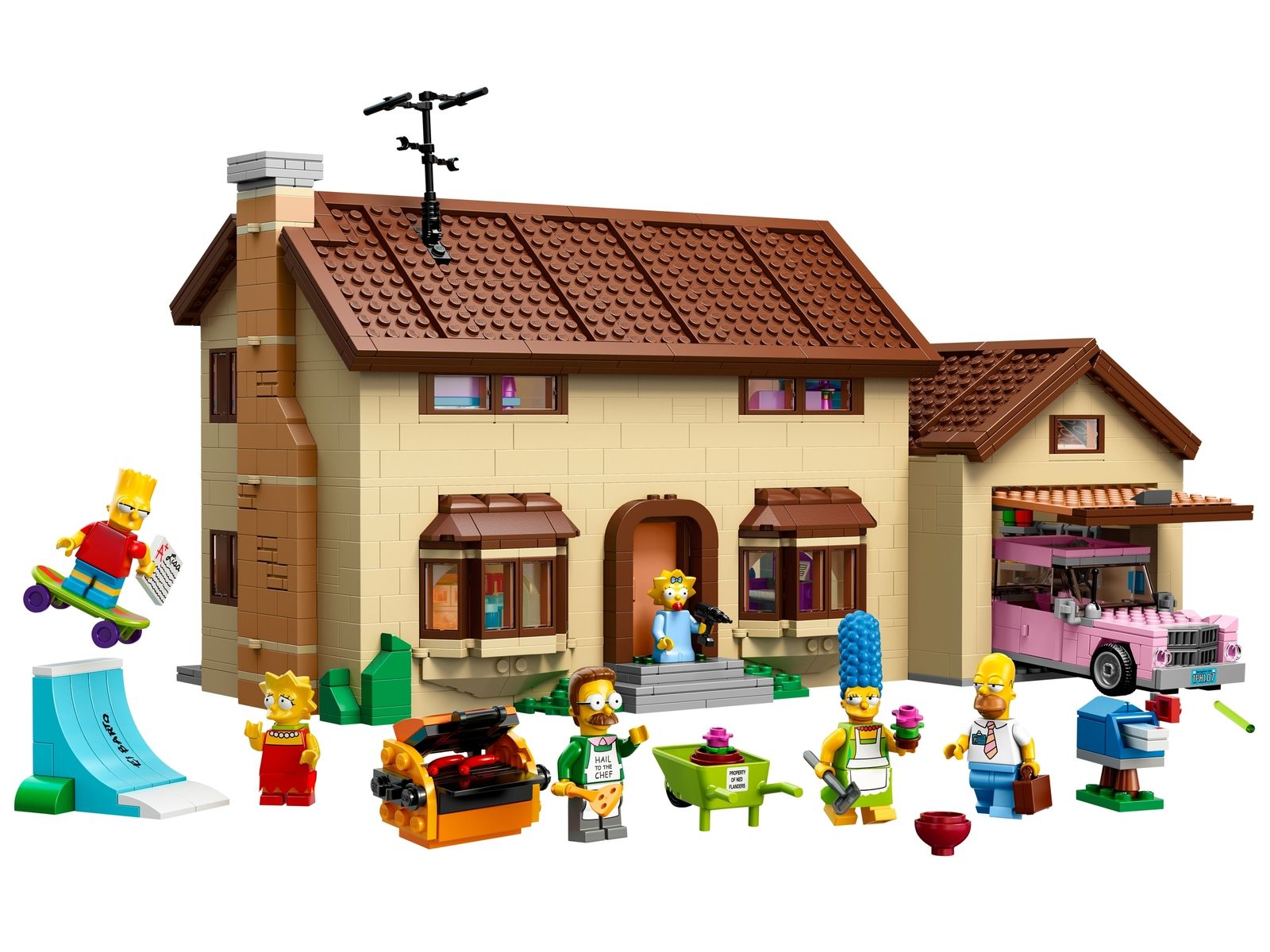 There are many important fictional houses. You've got such greats as House Stark, Animal House and House MD but one domicile reigns above them all. Rendering 742 Evergreen Terrace in LEGO form opens up a cubic universe of possibilities. Think of all the impossible couch gags you could enact! This large LEGO set of The Simpsons House might be retired, but you can still find them for sale on eBay and Amazon at the links below.