Thanksgiving dinner isn't complete without dessert. Thanks to Johnny Cupcakes Black Friday sales we've indulged in a cornucopia of freshly baked goods every day after Thanksgiving since 2001 – just not the kind you can eat. The Boston-based brand's annual Black Friday release and sale is its biggest of the year, with dozens of new products and sweet discounts up to 30% off. Best of all, it's all fat-free with zero carbs and sugar! Here's a look back at past years' Johnny Cupcakes Black Friday releases.
2010
In 2010, we joined the "Brotherhood of Bakers" with the first design in what would become a series of products inspired by this fictional organization. We also met the adorable "Frosting Fox", shot "Arrows" through a cupcake, and found luck with a colorful "Rabbit's Tail".  2010 was also notable since it was Chris DeLorenzo's first year as Head Designer at Johnny Cupcakes.
2011
The Black Friday release in 2011 included a few firsts for the brand. This release was the first time Johnny Cupcakes described themselves as an "Unordinary Bake Shop", a phrase later used in the brand's faux bakeries. It was also the first (and only) time that "No Purpose Flour" was printed on a garment instead of store prop. Plus, it was the first time the brand's Big Kid mascot was illustrated from the front (see "Vitruvian Kid"). The 2011 release also featured 2 woodland-themed designs with the "Lumberjack Crossbones" and "Building Appetites" t-shirts.
2012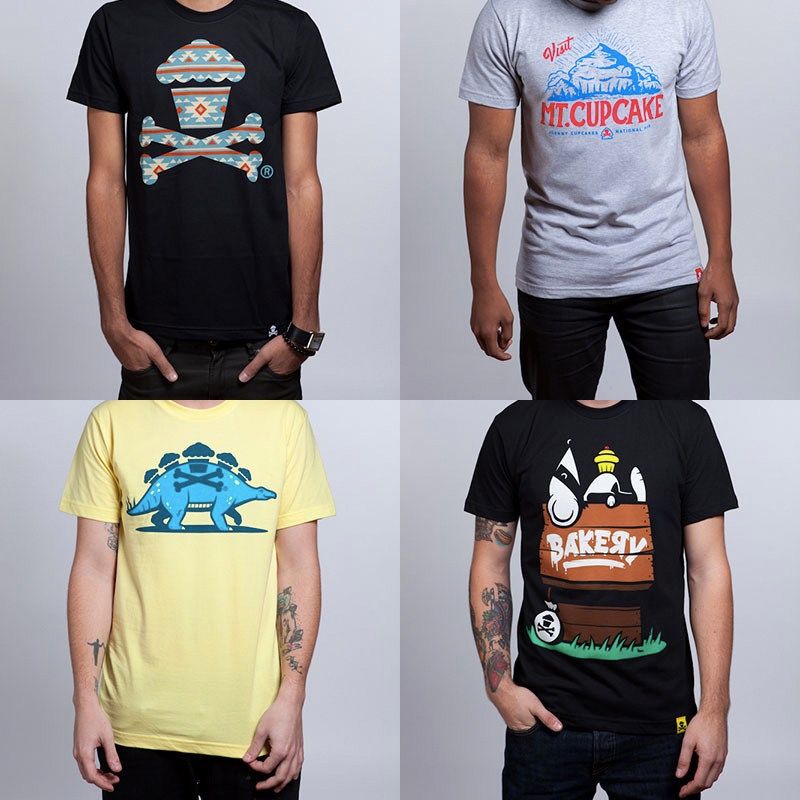 In 2012, we climbed "Mt. Cupcake", discovered "Native Crossbones", and unearthed the "Bakeasaurus". Although I snagged the Peanuts-inspired "Crooky" t-shirt that year, I've been on the hunt for the "Native Crossbones" ever since.
2013
2013 was the first year I didn't buy a Johnny Cupcakes t-shirt on Black Friday (and I regret it to this day). DANG! I wish I would have ordered the "Baked In Boston" t-shirt when I had the chance!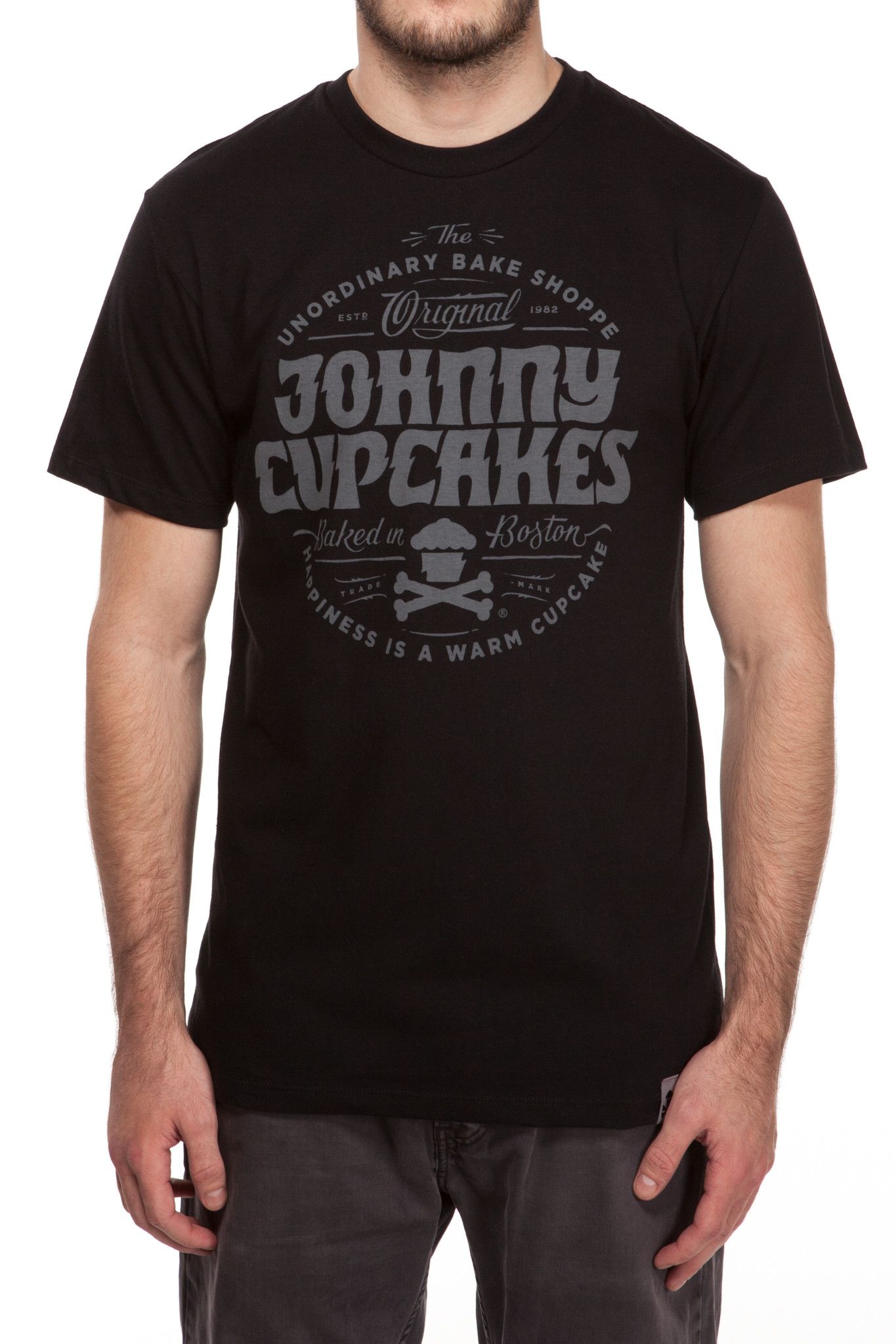 Today, it's one of my most wanted Johnny Cupcakes t-shirts and I can't seem to find it anywhere. So, if you have this shirt in a men's large, let me know! Another personal favorite from this release was the "Original Recipe Crest" with its vicious-looking snake printed in vibrant colors on a solid black tee.
2014
The 2014 release on Black Friday was full of fun. Drawing inspiration from Nintendo's Mario Kart, hip-hop jewelry, and even samurai, this release boasted some incredible illustration work. Seriously, just take a look at these designs!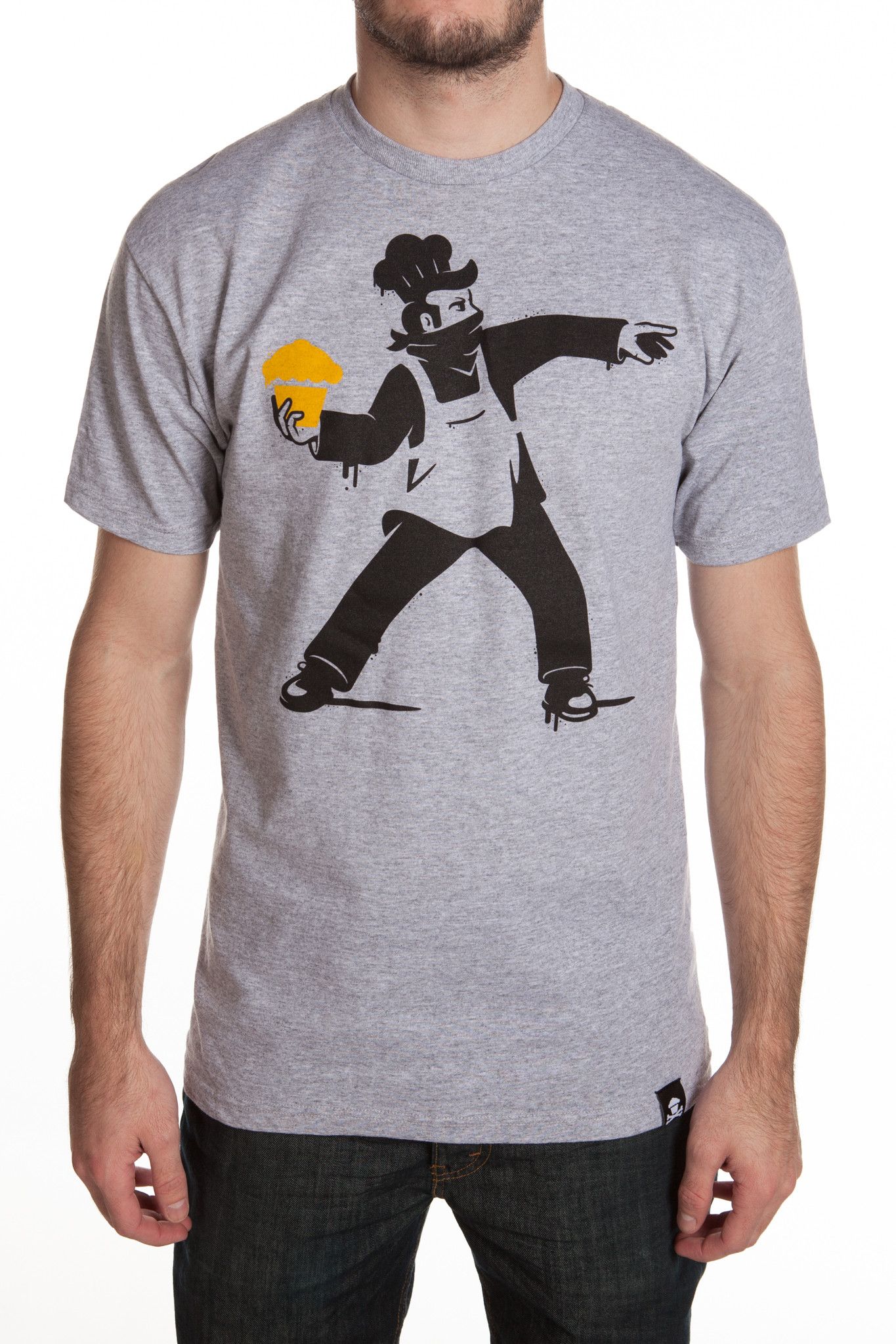 That's talent. And in case you're wondering, of course, the "Samurai" tee was added to my Johnny Cupcakes collection!
2015
In 2015, Johnny Cupcakes took baking to the next level. Their biggest Black Friday drop to date, it included 10 new t-shirts, 3 new hoodies, a bandana, and by popular demand, a onesie! With so much to choose from and a 30% discount, this release was hard to resist. As a sci-fi fan, I had to have the "Cake Burster" t-shirt, a perfect parody of the 1979 Ridley Scott film, Alien.
In fact, this release was full of parodies, including Adventure Time ("Journey Hour"), The Giving Tree ("The Baking Tree"), and Willy Wonka & The Chocolate Factory ("Cupcake Factory").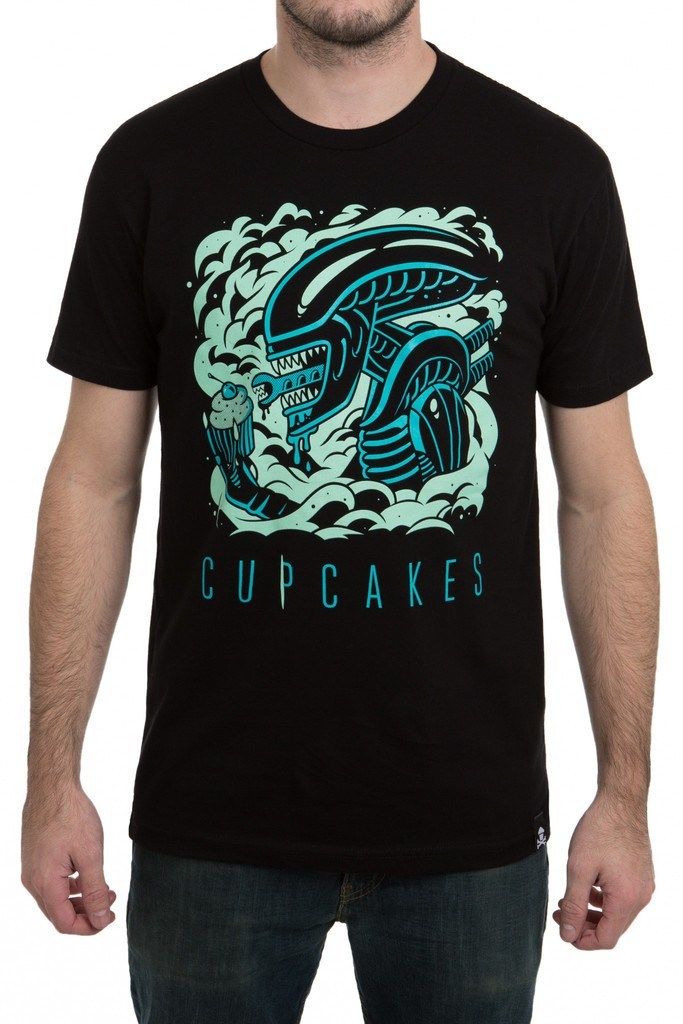 Aside from their legendary Halloween releases, Johnny Cupcakes' Black Friday release has always been a big event in the brand's loyal collector community. As soon as Halloween is over, Cupcakers around the world start counting down the days until this release. With incredible designs, quality products, and great customer service, it's no secret recipe how this brand continues to earn our dough year after year.