At the time, no one saw it coming. How could the story of a chemistry teacher turned meth dealer become a thing? That said, if Breaking Bad didn't knock your tighty whities across your hidden basement clean room, you were the exception to the rule. This show framed a period in television history's not-too-distant past where viewers were collectively holding their breath with each twist in Walter White's life story. Week after week, buzz just grew along with the scope of the story. It became water cooler television in a cultural way, which many critics thought was lost in an era with so many channel choices. It also became a show that signaled a sea change in the overall quality and expectation of what could be done on television. With its many plot twists, cliffhanger endings, building tension, memorable characters, and, every so often, that great spot on humor, the series sucked us along for the ride as we watched this lead character's life evolve and spiral. It was television gold.
The argument could be made that Breaking Bad was one of the most perfectly realized series in television history. The writing and acting made us dedicated week-to-week viewers and rabid binge watchers whenever we fell behind. We wanted to be part of that cultural discussion and, more to the point, see what came next. That said, the moment Water began to really question his own choices, accept his life's direction and embrace the Heisenberg persona, we were equally celebrating and cringing with fear.
There are only so many hours in the day for re-watching this series so we need other distractions in our life that allow us to continue the celebration of one of the best shows in television history. Here, we share a mix of collectibles that will help you do just that with a focus on Walter and his memorable alias Heisenberg!
Let's Get Funko Out Of The Way First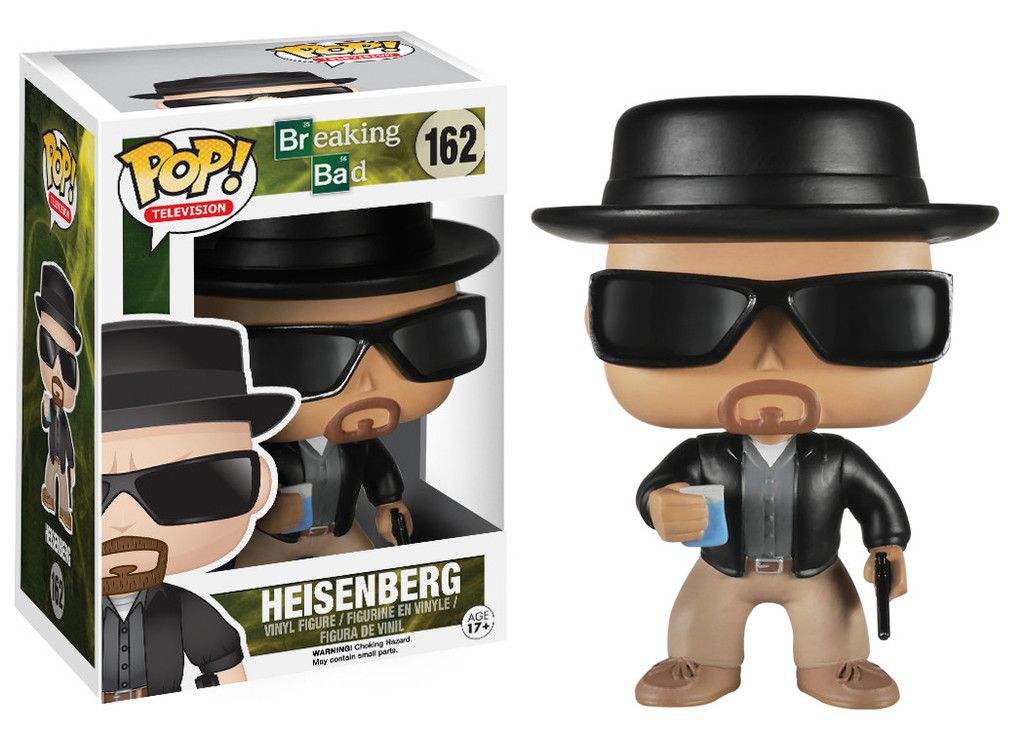 Funko's Heisenberg is simply one of the coolest implementations of a Funko Pop! Television character I've seen to date. From the subtle gun, to the "blue sky", to the dead pan expression, it just works so well when rendered in small form like this. Add to this variations like the Blue Crystal or Green Hazmat Suit renditions or even the original Walter White and you can see why so many of us are adding these to our desk (and our collections). You can still find the Funko Pop Television Breaking Bad Bad Heisenberg vinyl figure on eBay at the below, but expect to make about 5x the retail price.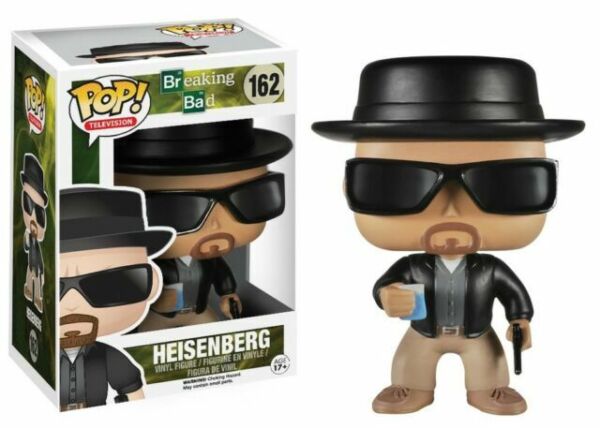 Variations On A Walter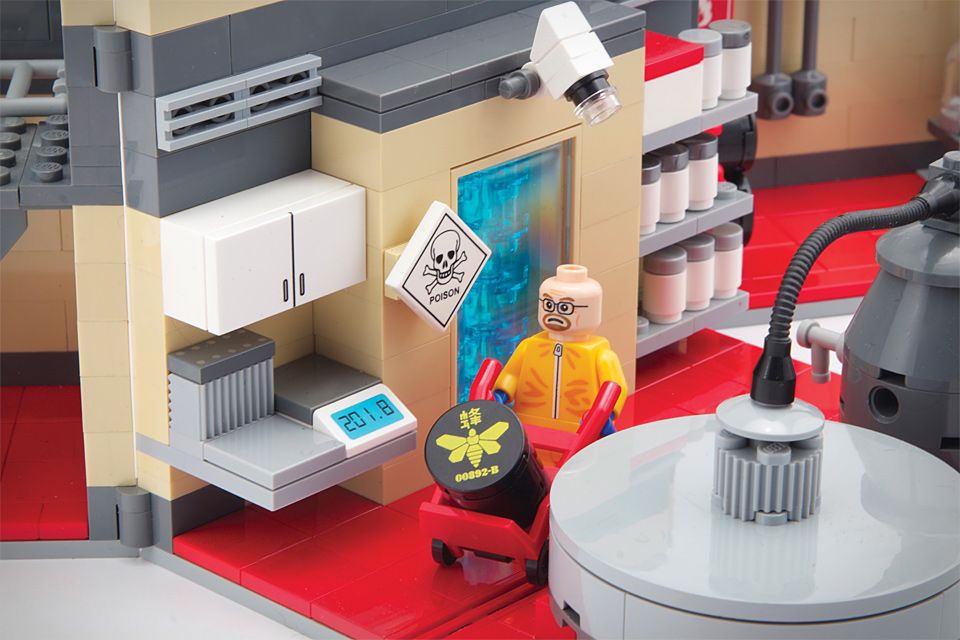 Funko Pop vinyl figures not your thing? The range of representations of the Walter White character runs from the utterly accurate Mezco creations to Potato Headed Friesenberg goodness to undeniably bobble headed badassery. There's even a 17" talking figure and a Superlab playset made (unofficially) of LEGO bricks! So many ways to individualize your choice and remember good ole Walter White.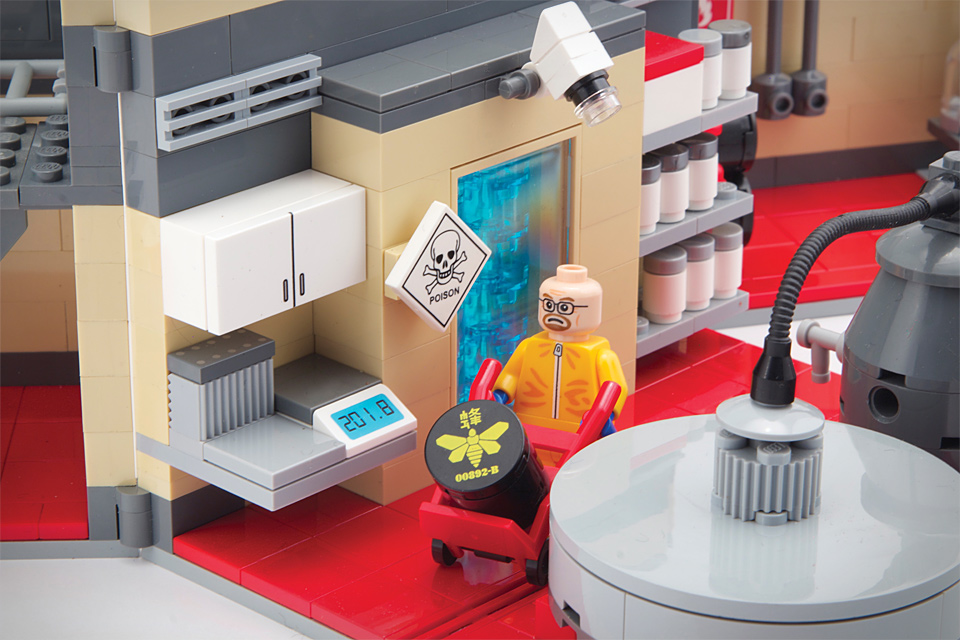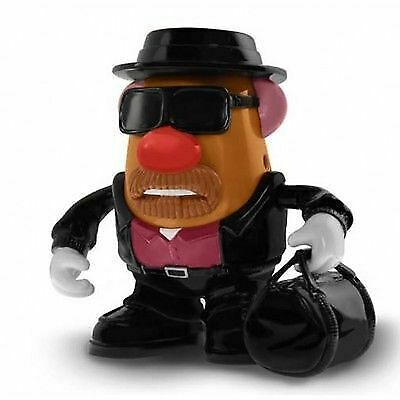 The Accessories Make The Man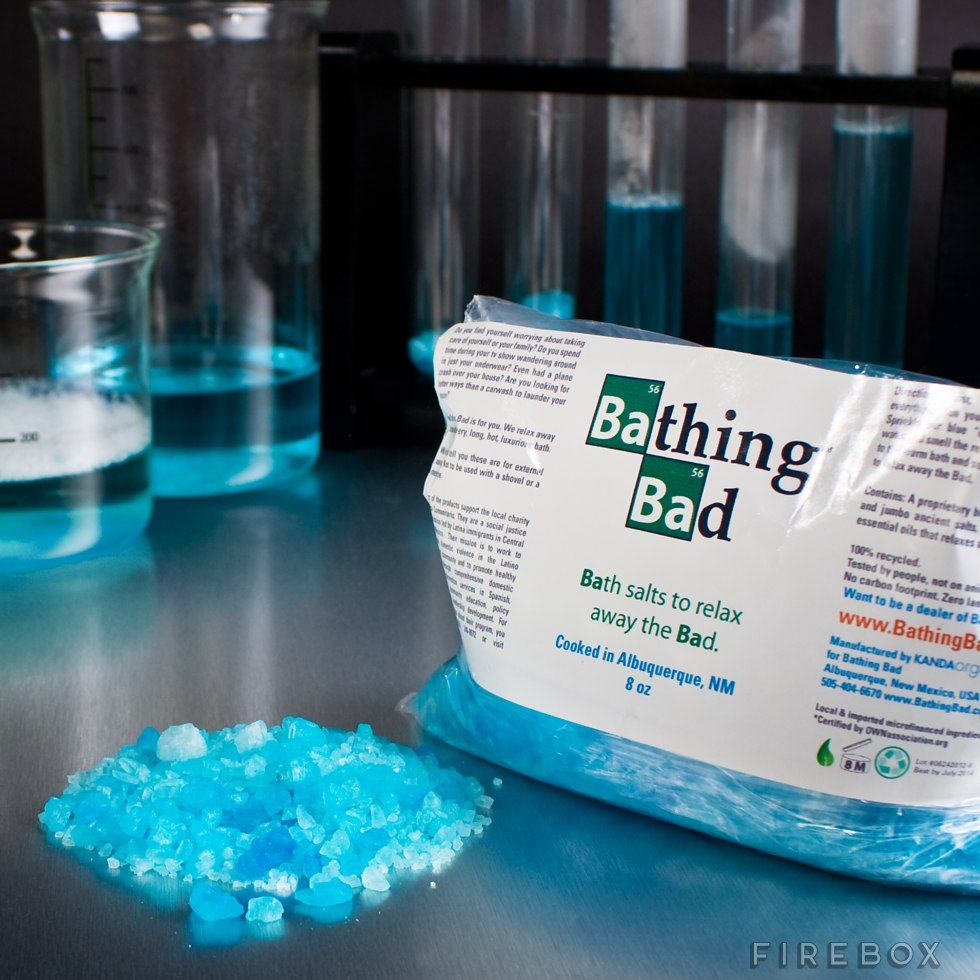 Let's start at the top and work our way down. Heisenberg had a look about him and that look began with the hat that defined the character. When Walter donned that hat, you could feel the chill hit the room. It's become as iconic as it was transformative for our fan favorite chemistry teacher but why stop there? There are so many t-shirts that you'll just have to dig around for your own styling. From flasks to cook aprons to bath salts, there's really no limit to how you can live the Heisenberg life.
Who Didn't Find Heisenberg Cuddly?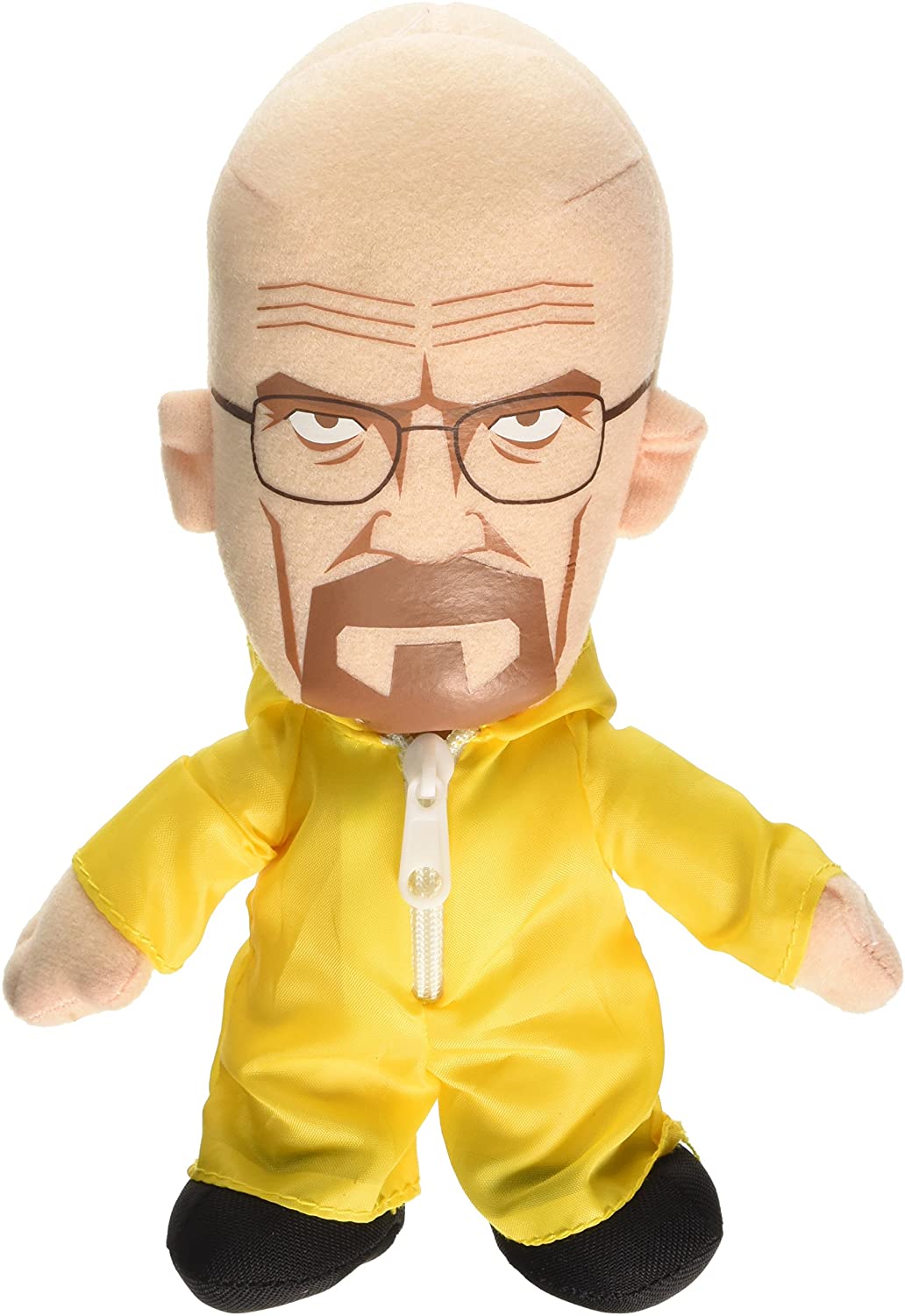 The number of plush representations is growing all the time, but let's start with the best… The Heisenberg 8" Plush. This one just set the bar for me. I mean who wouldn't want to fall asleep all cuddled up with Heisenberg in your arms?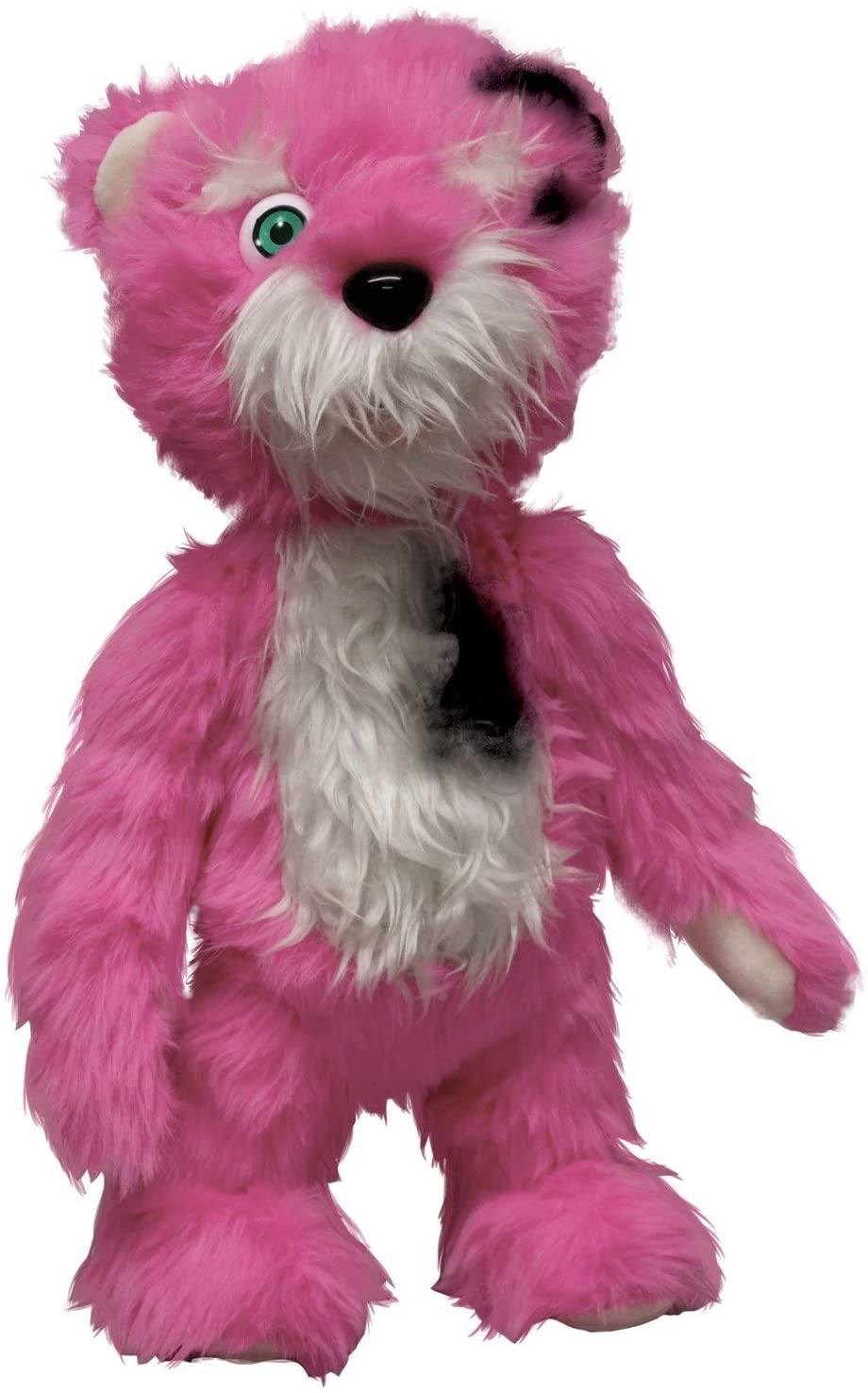 If you have to go more traditional, we have the slightly crisped "watch out for the plane debris" 18" Plush Pink Teddy Bear Prop Replica (and don't forget his missing eye) which you might still be able to find on eBay. Honorable mentions go out to the Heisenberg plush drawing and 4" clip on set.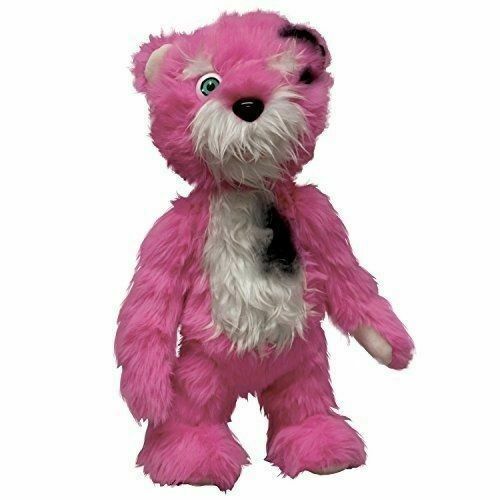 Wall Art? Always Appreciated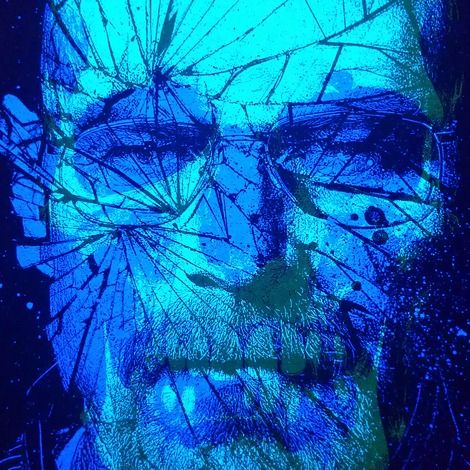 Challenged for space in your home? Already have too many collectibles? Let's mount Walter on the wall, then. You wouldn't be the first to want to. Ty Mattson's Heisenberg Silk-Screened Print screams with style points while this Vinyl Wall Art Sticker Set can go just about anywhere. I'm a big fan of this Action Figure Print as it just begs to be collected but this print will more than satisfy any Jim Henson/Breaking Bad mashup fans out there. That said, I think Cooker Hazard by Electric Zombie may be the best in this category for me.
Why Do We Love Walter White?
In looking at just the right way to wrap up this article, it's clear from the examples above that there are a lot of ways in which we can remember (and want to remember) Walter White and Heisenberg. It does though beg the questions, "Why we loved this character so much?"
If you look at him on the surface, he was a drug dealer and meth manufacturer. He kills people. He devolves over the course of the story into a man who loves what he's become. How was he a hero we rooted for week after week? For me, it comes from where he began and I would argue that he was designed to give us moral conflict and that just worked for this story.
Walter White started as a simple family man very much like any one of us. He was dealt a life altering medical prognosis. He had a son with a serious medical condition. He had been wronged in a company deal that shaped much of the rest of his life. He was, in truth, an everyman who was stuck in a life that felt very understandable to the viewer. It forced us to consider what would we do if presented with these same situations. How far would we go for our family?
I can say I would go pretty far. Not as far as Walter went, but finding that balance and being pulled along with each of his decisions was something that made this series so engaging. Where would you have broken off this path if you had started down this road? Would you have followed it to the bitter end? It's an interesting riddle that kept us all glued to the screen. We like to think that none of us have a Heisenberg within us. Breaking Bad made us look twice to make sure.