I first learned about Rooster Teeth in my junior year of college in a Non-Linear Interactive Storytelling class – or simply, the "video game class" – when my professor turned on the first episode of Red vs. Blue. "You ever wonder why we're here?" it began. I'd never played Halo and I'd never heard of machinima, but this was funny stuff. Now I listen to those same voices, and a few new ones, on the Rooster Teeth Podcast nearly everyday at work. I'm a completist, so I went back to the beginning. I've had to stifle my laughter on more than one occasion. If you have never seen anything made by Rooster Teeth Productions, I highly recommend you change that (after reading this article, of course). Until then, I will give you a little insight into what this kick-ass team is all about.
Rooster Teeth began in 2003 with the premiere of Red vs. Blue, which began as voice-over-enhanced gameplay videos created by co-founder Burnie Burns. With his team of founders–Matt Hullum, Geoff Ramsey, Gus Sorola, and Joel Heyman–Burns produced the comedy series using the first person shooter game, Halo. Still in production 13 years later, Red vs. Blue is the longest-running web series of all time. The Austin, Texas based team has gone on to create many more amazing works, both animated and live-action, including: The Slow Mo Guys, RWBY, Immersion, Rooster Teeth Animated Adventures, and Lazer Team.
The Slow Mo Guys is a video series created in 2010 by Daniel Gruchy and future Rooster Teeth employee, Gavin Free, in which the two film various situations in extreme slow motion. The show was picked up by Rooster Teeth in 2013.
RWBY, pronounced "ruby", is an anime-style series created by Monty Oum starring four female characters fighting monsters in a fictional world called Remnant.
Immersion tests video game scenarios in real life. Recent episodes recreated the horror game Five Nights at Freddy's in the Rooster Teeth office, first with Gavin Free and Michael Jones as the subjects, and again with Barbara Dunkelman and Lindsay Jones.
Rooster Teeth Animated Adventures, or RTAA, was created in 2010 by RT community member Jordan Cwierz and features animations using conversations from the Rooster Teeth Podcast.
Lazer Team, an action/sci-fi comedy, was Rooster Teeth's first full-length feature film, and was funded by an Indiegogo campaign in 2014. The film was released in select theaters in January 2016. Last Friday, August 5, Burnie Burns and Gavin Free announced that the sequel to Lazer Team was officially in pre-production, thanks to a partnership with YouTube Red.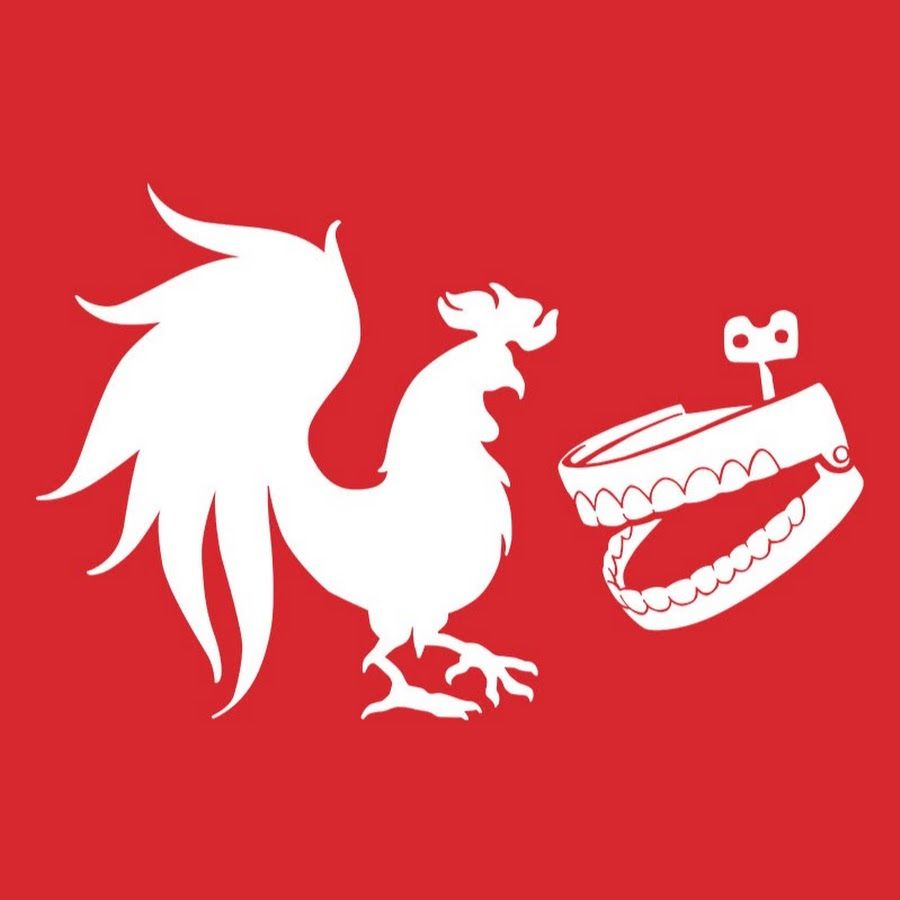 If the team at Rooster Teeth is still asking "Why are we here?", I think the answer is clear: to make their fans laugh. As Burnie said in an interview last month with Forbes contributor Bree Brouwer, "I believe we've stuck really well to our core philosophy, which is we only make content that we would want to see… I think that our audience appreciates that voice." With over 27 million subscribers across all the Rooster Teeth channels, I'd say the audience definitely appreciates it. And with the Rooster Teeth online store available internationally, fans everywhere can show their appreciation. Check out these favorites!
Million Dollars, But… The Game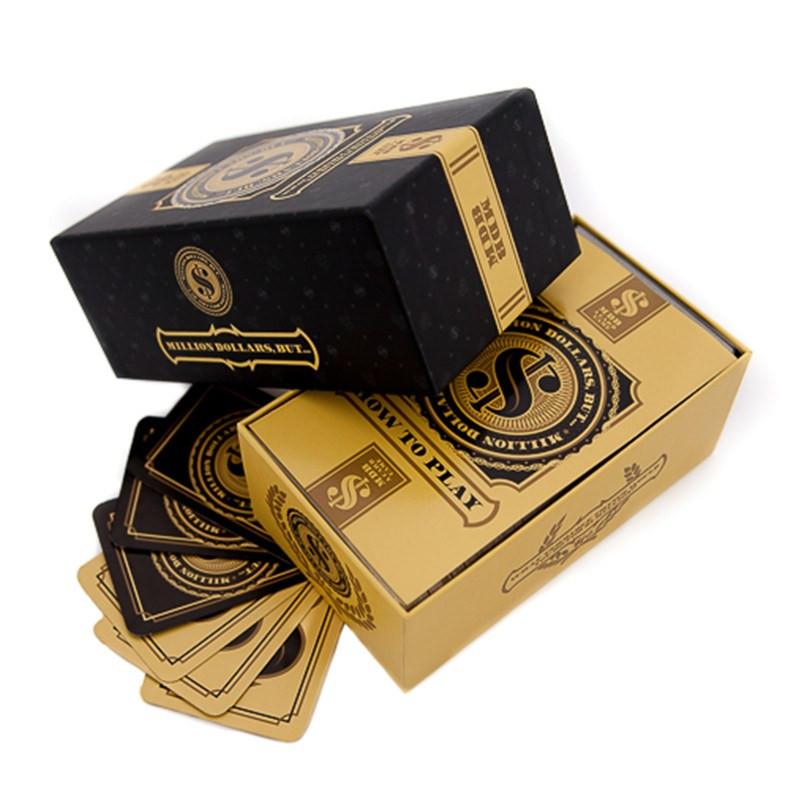 In May 2016, Rooster Teeth ran a Kickstarter campaign to create a card game based on their ongoing series Million Dollars, But… that premiered in 2015. The series, which typically features Burnie Burns, Gavin Free, and one other guest, has the cast come up with uncomfortable situations and asks the others if they would participate in the scenario for one million dollars. The Kickstarter was fully funded within two minutes, and now everyone can decide what they would do for a million dollars!
Gus Guevara T-Shirt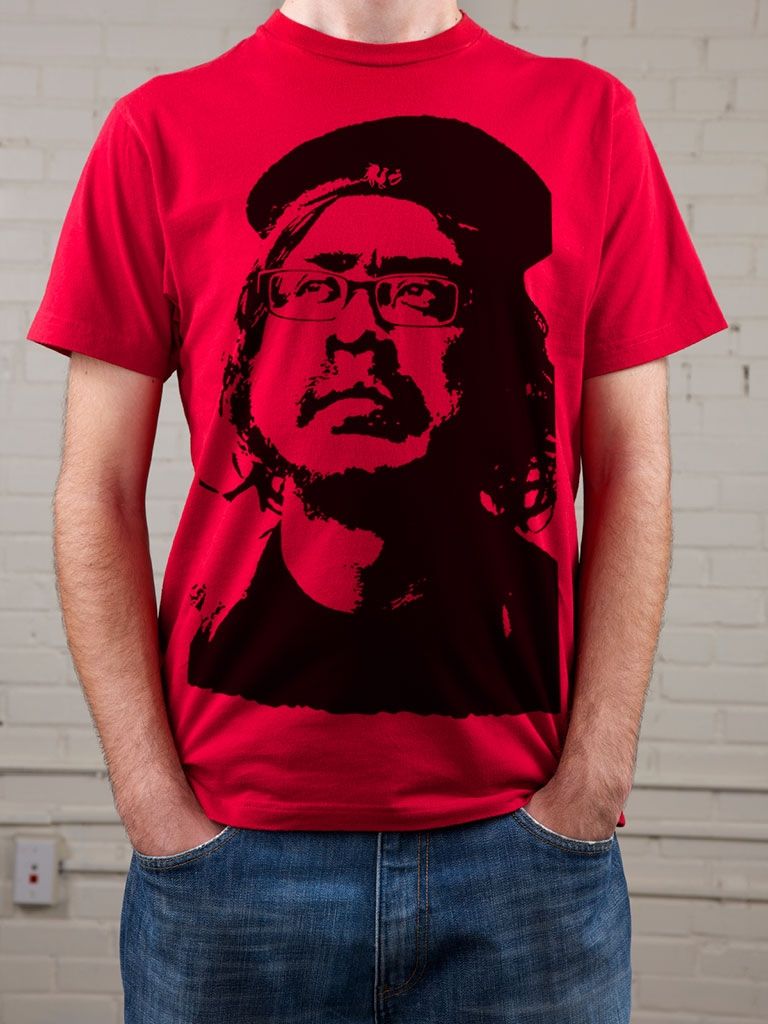 An episode of Past Cast: History Blogs of YesterYear from 2012 comically advertised this shirt with Gus Sorola playing Che Guevara. Che speaks of destroying the capitalist pigs by buying his shirt, bling, baby onesie, and Che-rios Cereal. Bitches love Che bling!
RWBY Chibi Plush Dolls
RWBY Chibi spun off from RWBY earlier this year in an adorably animated series. You can own tiny, cuddly versions of Ruby, Weiss, Blake, and Yang.
People Like Grapes T-Shirt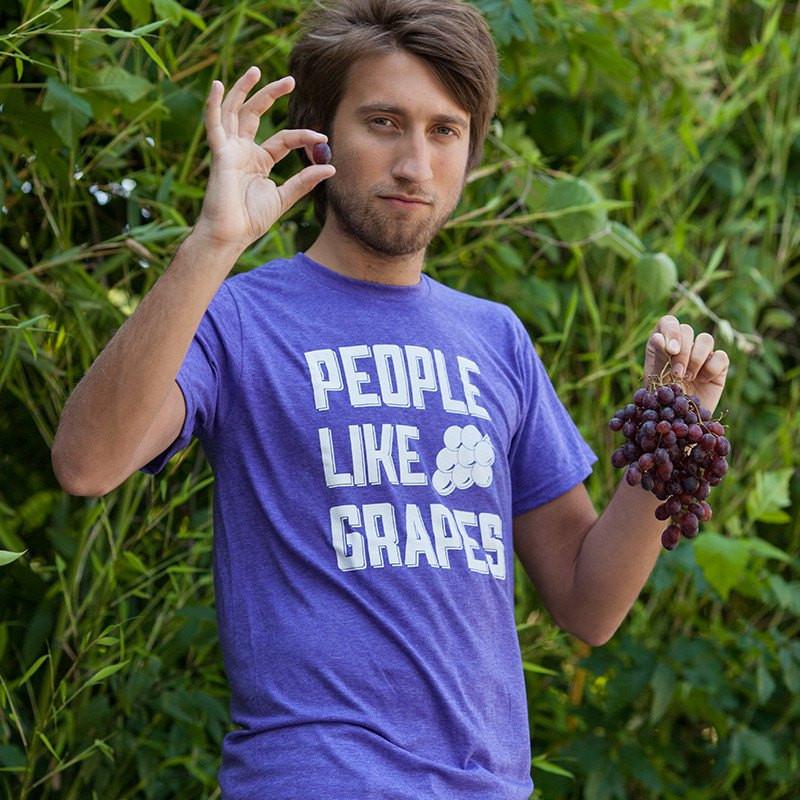 As Gavin so astutely observed in Rooster Teeth Podcast #184, people like grapes. If you're a people, show your love for fine fruit with the People Like Grapes T-Shirt, now available in women's sizes! You can also ponder "Do rocks float in lava?" and other Gavin questions while you're at it.
RTAA Bobble Heads
Let Gus and Burnie wobble their way onto your shelf! Made by Funko using Jordan Cwierz's Rooster Teeth Animated Adventures design, these bobbleheads are sure to brighten your day. Fight, fight, fight, kiss, kiss, kiss!
The Geoff Collection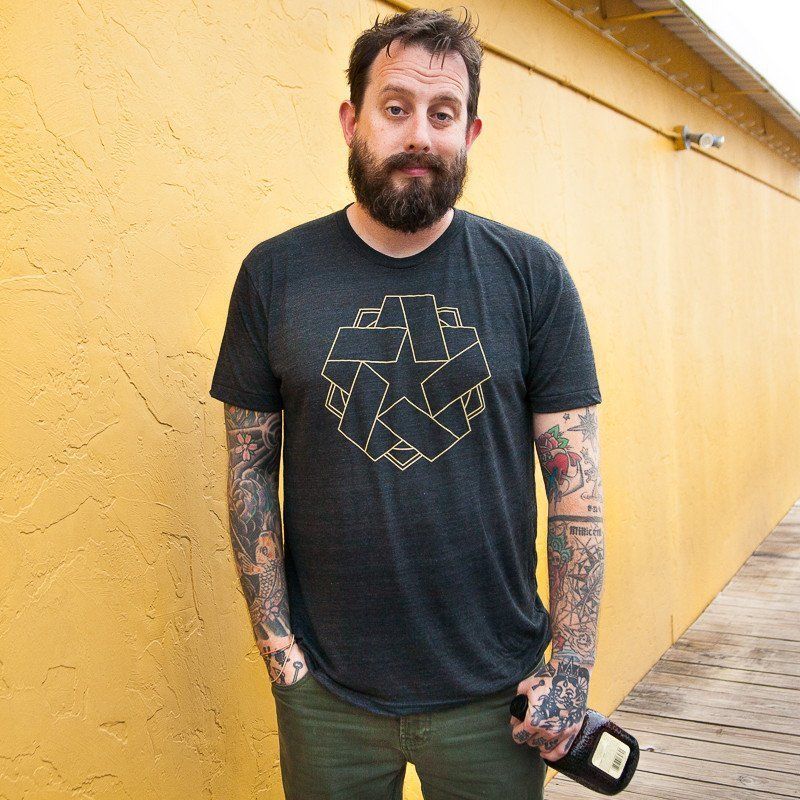 Geoff Ramsey only wears weird geometric designs printed on American Apparel Tri-Blend track shirts, and now you can too with The Geoff Collection. Choose from "The Finger", "The Lion", "The Star", "The Circle", "The Archway", and most recently "Alcohol In This Town" from the Hobo line.
Burnie 2016 Bumper Sticker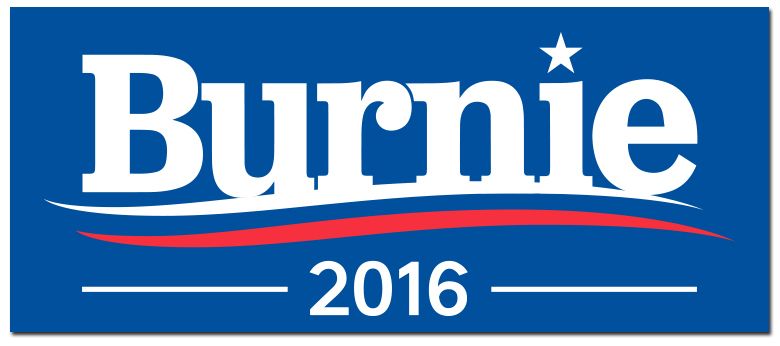 Show your allegiance this election with a Burnie bumper sticker and t-shirt. Mr. Burns would certainly have my vote!
Lazer Team Action Figures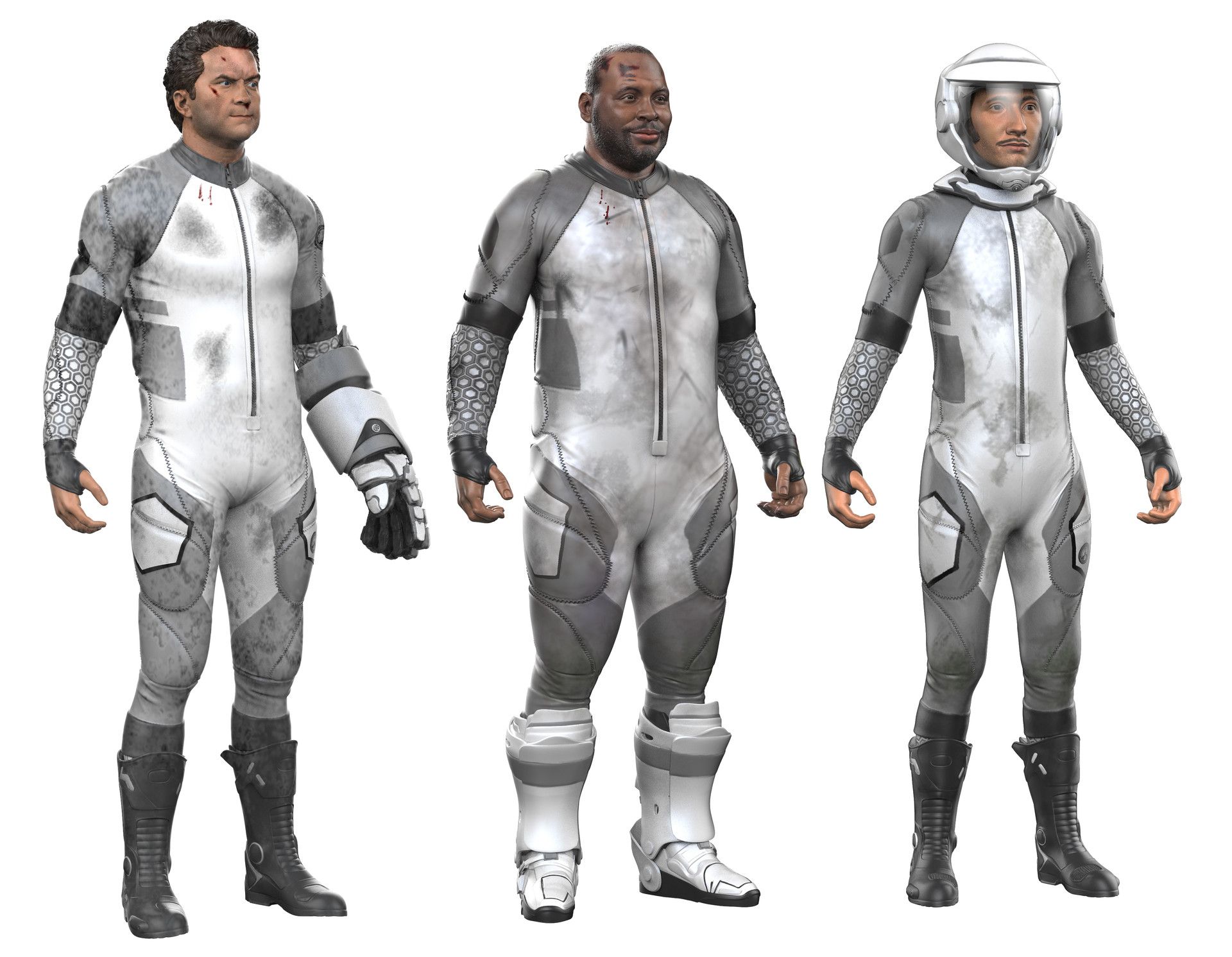 McFarlane Toys created outstanding 1:12 replica Lazer Team action figures. Complete the team with Herman (Colton Dunn), Woody (Gavin Free), Zach (Michael Jones), and Hagan (Burnie Burns)!
Red vs. Blue Characterisms Posters
It's not pink, it's lightish red! Remember all the best lines form you favorite Red vs. Blue characters with these posters. Hang Sarge, Church, Tucker, Donut, Simmons, Grif, and Caboose on your wall for a good laugh.
ORF Plushie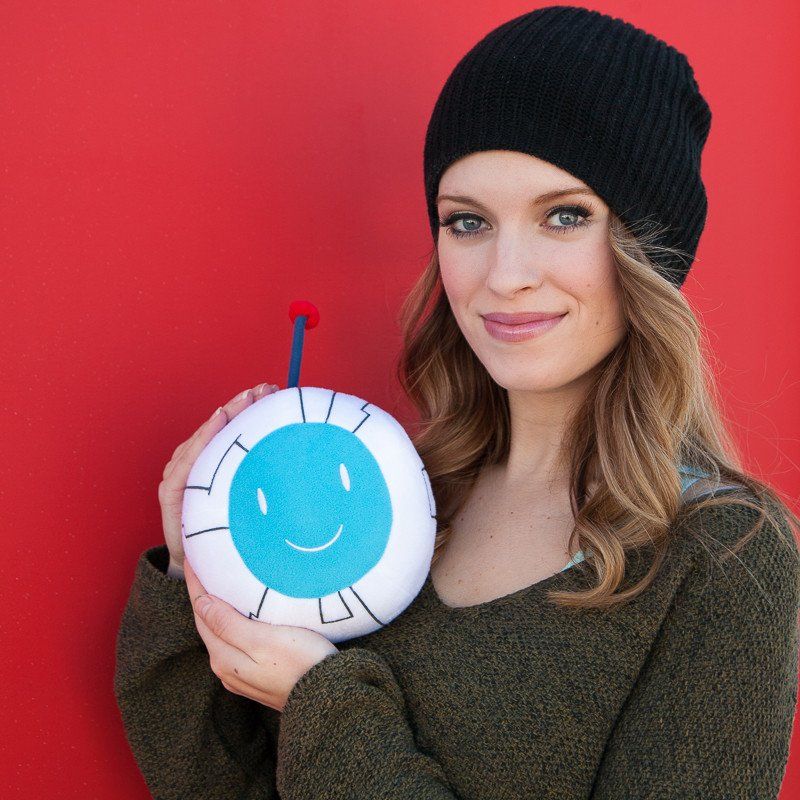 Greetings! How are you functioning today? You'd be functioning much better if you had an Orbicular Robotic Friend! Voiced by Barbara Dunkelman, ORF is a cute robotic assistant and friend to engineer Hilda in the animated series X-Ray and Vav.
Rooster Teeth has come a long way since their Drunkgamer origins, and they just keep getting better. If you're a fan of any of their creations, be sure to show your support with these fun collectibles and more! Available at the Rooster Teeth Store.