Two chefs stand across from each other in a meat filled warehouse as their sou chefs watch on in reverence. One stands by his cooking tools while the other draws slowly on a cigarette and asks for a moment to catch his breath, finger raised in the air. Here we see the seasoned teacher on one side and the younger cook he mentored readying themselves for what's about to happen. Tension is in the air, viewers are watching throughout the world and then, quite suddenly, the "kitchen battle" begins. Not with a pot or a pan filled with random ingredients but with a lead pipe flying through the air smoothly connecting with an adam's apple. These are the narrative ingredients of Starve and here it's all happening before an imagined television audience of millions and we, the comic book reader, have a front row seat for all the action.

I could explain in great detail how this series from Image Comics is magnificent both in its writing and visual presentation. I could invite you to try season one (issues #1, 2, 3, 4 and 5) as it arrives in a collected edition in January. I could even try and entice you to jump on board with season two (kicking off with issue #6) in February. That though would be a comic review. This article, quite simply, isn't a comic review.
Instead, I would propose that Starve is a perfect example that invites you to expect the unexpected in comics. It's a statement about the current, sometimes experimental nature of this uniquely American literary medium where the range of storytelling gets broader with every passing week. If you dig in, I think you will find that the number of comic titles you might enjoy is a much longer list than you would expect. There are simply so many different topics being discussed in today's mainstream and independent comic market that there is something for everyone.
If you are a non-comic reader from the outside looking in at this corner of collecting and geekdom, you might think of capes, tights and over-the-top superhero action. For most people, films like The Avengers, Guardians of the Galaxy, Batman and Ant-Man would spring to mind, but would you consider a cooking competition comic to be worth your time? If you are a fan of Anthony Bourdain or Gordon Ramsay and find yourself watching shows like Top Chef, Hell's Kitchen or Iron Chef, Starve is a comic book written with you in mind that will knock the spice rack right off your shelf as you read it.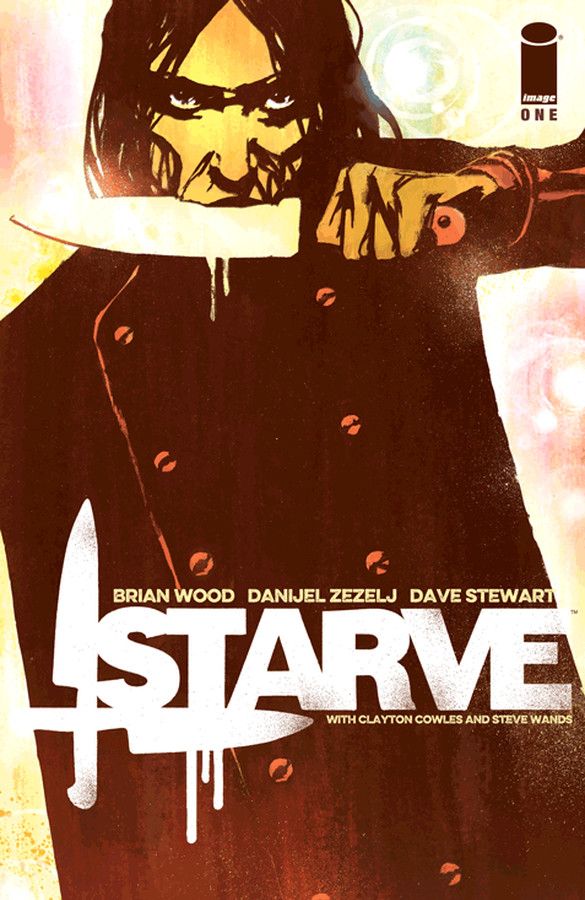 This tale, penned by Brian Wood and ramped up with the art of Danijel Zezelj and Dave Stewart, is partly a cooking show on steroids and partly a tale of a dystopian future. It's also full of heart, a spot or two of visceral violence and a whole lot of creativity. This article isn't just a push toward you reading a good comic. This is a push toward reading more comics. If you scratch just below the surface there is, quite literally, a tale for any taste you may see happening right now at your local comic book store or online via services like Comixology. For those who say they just don't like comics, I equate that to saying you don't like gin. You hear it a lot, but have you had a really good, modern gin? Do you know about the barrel aged creations inspiring creativity coast-to-coast? Have you tasted the richness and hyper-local flavor many companies are bringing to this spirit? For most the answer would be no and like gin, there's a lot more distilled into comics than just Captain America and Superman.
If you stopped reading comic books in college (how many times have I heard that story again and again), I invite you to re-discover the world of sequential art. Look up your neighborhood comic store and give them a visit. Simply tell the person behind the counter the kind of television shows you enjoy, the books you like to read and let them guide you toward something a bit off the beaten track (like Starve). Then, of course, come right back here to CompleteSet and show everyone what you've found. You will quickly learn that there is as much diversity in comic storytelling as any other entertainment medium. Capes and tights are fun but there are people pouring their heart and soul into comics. You just have to be willing to take that first step (and you should give gin another try while you're at it).