Whether you love DC Comics, Marvel Comics or you are an indie comic book reader, the fandom that is comic book collecting began in earnest after the war years among a small community of enthusiasts who bought and sold back issue of comics. As the number of people interested in comics (beyond their value as a form of entertainment) increased, it became necessary to create a set of rules and prices to govern what was becoming a growing concern among collectors.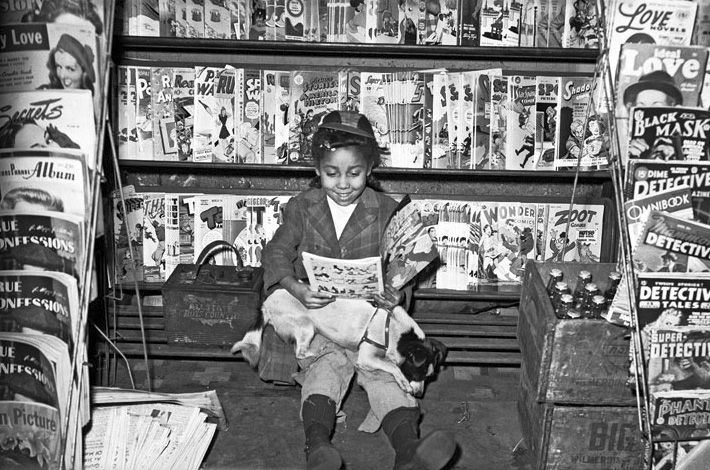 The two largest and most respected of what would become the "bibles" of back issue sales were created nearly a half a century apart and separated by a number of wannabes and profiteers. It is important to mention that the most celebrated was not the first recognized guide. That distinction falls to The Argosy Price Comic Book Guide which was created specifically for the Argosy Book Shop in Hollywood California.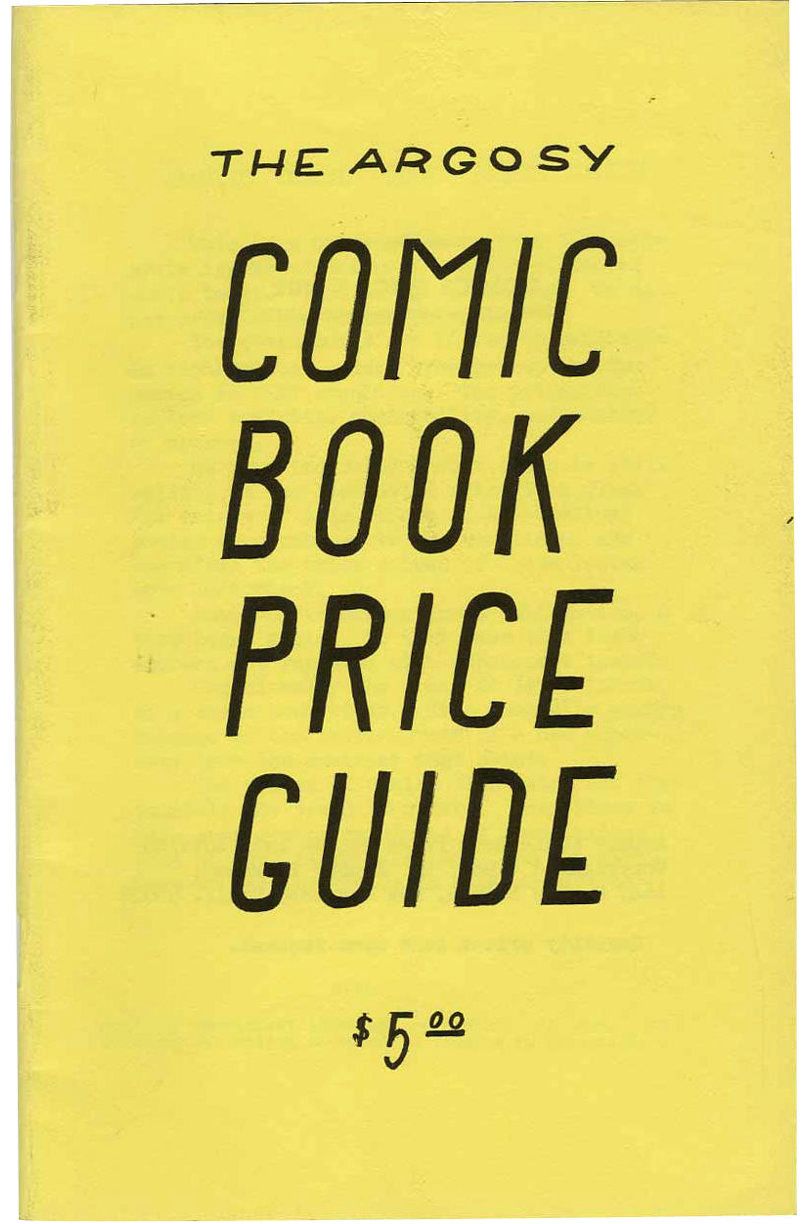 The guide, that went on to become the standard for the industry, came together almost by coincidence. In 1970, Jerry Bails, considered the 'Father of Comic Book Fandom', created a book called the "Collector's Guide to the First Golden Age" and was thinking of creating a comic book price guide. At virtually the same time, comic, coin and arrowhead collector, Bob Overstreet was also planning to create a price guide to bring some uniformity to his industry. Knowing of the extensive files and resources that Bails had amassed, Overstreet contacted him and using his own dealer contacts and resources, the pair created what would become the first Overstreet Comic Book Price Guide. This guide and many print guides that followed would use a scale that ranged from virtually perfect (near mint or NM) to heavily damaged (poor or P).
Near Mint (NM)
Near Mint (NM) is a nearly perfect copy of a comic that looks brand new with only a few minor defects. Minor defects that were acceptable in near mint were a small amount of spine stress without color breaks, very minor denting, three or less,  that didn't break up the color and less than 1/8 inch bends. There is a popular opinion that books shipped new from the publisher and purchased new from a comic book store would not be considered Near Mint due to the way books are shipped, stored and handled, in addition to its time spent on the shelf and amount of handling by customers prior to its purchase.
Very Fine (VF) and Fine (FN)
Very Fine (VF) is a comic with some minor defects. Acceptable defects are minor corner wear, light accumulation of spine stress and dents with some color breaking. Bends or folds must be less than one fourth inch with limited color breaking. Most well kept modern comics, especially those that have been read are considered a Very Fine comic.  A Fine (FN) comic is considered above average but shows obvious signs of wear. The visual appeal of a Fine book is diminished by a significant number of minor defects or one or two moderate defects. Acceptable defects in the Fine category include slight spine rolling and moderate spine stress that breaks the color, a spine split of less than one-half inch, minor water spotting, a slightly damaged or impacted corner and moderate foxing. Foxing is bacterial or fungal growth in the paper that shows up as a brownish discoloration.
Very Good (VG) and Good (G)
Very Good (VG) is the rating for a comic which shows a significant amount of wear but not so much that makes it visually undesirable to a collector. The defects acceptable in a Very Good comic include spinal roll and a half inch to one-inch spine splits and tears. A cover or centerfold that is holding on by a single staple, discoloration of the paper due to oxidations and a moderate amount of water damage and staining are also acceptable aspects of the Very Good grade.  A Good (G) copy has major defects but is still a complete and readable copy. This comic has a significant amount of damage with a number of small defects added to some major defects. Acceptable defects are a vertical book-length crease, one and a half to two-inch spine splits, covers or centerfolds that are completely detached, major tears, heavy discoloration or brittleness and a heavy amount of staining and water damage.
Fair (FR) and Poor (PR)
Fair (FR) is a grade of a comic that has major damage and virtually no visual appeal. It may have non-story elements such as ads, coupons or the like removed, a missing back cover as long as the front cover remains attached, a spine split of up to two thirds the length of the book, severe water damage, mold or other paper deterioration. Fair is the lowest grade that a comic book can receive as long as it retains all the story and artwork. A Poor (PR) comic is the lowest grade. This comic may be missing up to four pages of the story and displays severe damage that affects the readability of the book.
This word version of comic grading was used for many decades and was adopted by many other guides including the popular and occasional controversial Wizard Magazine. The only alteration made to the lists was to add a plus (+) or minus (-) symbol to denote a larger or lesser degree of visual appeal.
This scale ruled the industry until the advent of the electronic age and third-party sales venues like eBay. Some dealers complained that the guides did not reflect actual sales on sites like eBay and that the worded title was too subjective despite clearly defined strata. A numeric system was created next which uses the titled system as its basis and incorporates the worded grade as well as the plus or minus.
That newer grading system is as follows:
10.0 (GM) Gem Mint
9.9 (M) Mint
9.8 (NM/M) Near Mint/Mint
9.6 (NM+) Near Mint+
9.4 (NM) Near Mint
9.2 (NM-) Near Mint-
9.0 (VF/NM) Very Fine/Near Mint
8.5 (VF+) Very Fine+
8.0 (VF) Very Fine
7.5 (VF-) Very Fine-
7.0 (FN/VF) Fine/Very Fine
6.5 (FN+) Fine+
6.0 (FN) Fine
5.5 (FN-) Fine-
5.0 (VG/FN) Very Good/Fine
4.5 (VG+) Very Good+
4.0 (VG) Very Good
3.5 (VG-) Very Good-
3.0 (GD/VG) Good/Very Good
2.5 (GD+) Good+
2.0 (GD) Good
1.8 (GD-) Good-
1.5 (FR/GD) Fair/Good
1.0 (FR) Fair
0.5 (PR) Poor
Two special aspects of this list are that it includes the distinction of "Gem Mint" or 10.0. It is very rare and a bit controversial for any book to receive the Gem Mint distinction as there are many who believe that there cannot be a comic book with no wear whatsoever. Second is the creation of a distinction that puts two descriptions together to create a bridge between gradings. Creating this distinction, the lesser level of the descriptions proceeds the greater one, for example, 5.0 Very Good/Fine.
The third-party grading company Comics Guaranty LLC, also known as Certified Guaranty Company of the CGC, uses this number grading system exclusively with the comics that it grades and slabs within hard Mylar containers, also known as "slabbing". The online service of GPAnalysis tracks the sale of slabbed comics.
There are a number of advantages and disadvantages to these grading systems. The systems, especially the more detailed numeric one, provide a universal system for the collecting industry to follow. There are many collectors that will only buy comics that use the number system and are encased in the Mylar container of the CGC or similar grading organizations. The thought is this goes a long way toward eliminating fraud and profiteers.  However, the grading is still subjective in many ways and there are some who believe that companies will grade relatively recent comics much higher than they would in their non-slabbed forms. Another issue is that once a comic is slabbed, it can't be opened because this voids the certification. It will need to be resubmitted for recertification should that happen and this takes the comic out of the hands of readers. Additionally, even from the early days of the paper guides, independent and "underground" comics were virtually ignored by the main guides in favor of their mainstream counterparts.
As a lifelong collector of comic books, I can see the need and desire to set a definitive price to comics, especially those that are very old and very rare. I am also old enough to remember the greed of speculators very nearly destroyed the comics industry as a whole in the 90s. With that mindset, to place a comic forever in a Mylar "prison" takes away the comic's ability to be read and enjoyed as an art piece and makes it simply a commodity. The great Will Eisner once said, "the reading of a comic book is an act of aesthetic perception and intellectual pursuit." On a normal day, comics are there to entertain us. On a very, very good day, comics can enlighten us, elevate us and change our perception of the medium. It is difficult to do that from behind a plastic wall. We, humans, are collectors by nature, we collect clothes, we collect food and we collect money. But on the best of days, we also collect experiences, we collect stories and we collect beauty. Finding that between these printed pages sounds like it would make a pretty good comic book to me.