As a toy collector, getting older certainly has its downsides. Walking into a Toys "R" Us by yourself as a grown man can be a bit… weird. On top of that we've outgrown all of our toys. Literally! Most toys were designed with kids in mind and no longer fit into our giant grown up hands. Luckily, I scoured the web and found some toys that will make even the biggest kid happy.
1. Kidrobot Monsta Munny 4' Art Giant
Built by the experts of the Art Toy, Kidrobot, this 4' tall Munny is taller than an Ewok. Kidrobot makes it in a few different variants including chalkboard for when you're feeling artistic. I just hope you got some extra cash in your wallet cause one of these big boys will put you back $5,000! However, if you can afford one, these rare collectibles are truly a sight to behold and will be the crowning addition to any Kidrobot collection.
2. Gentle Giant Alien Jumbo Vintage Figure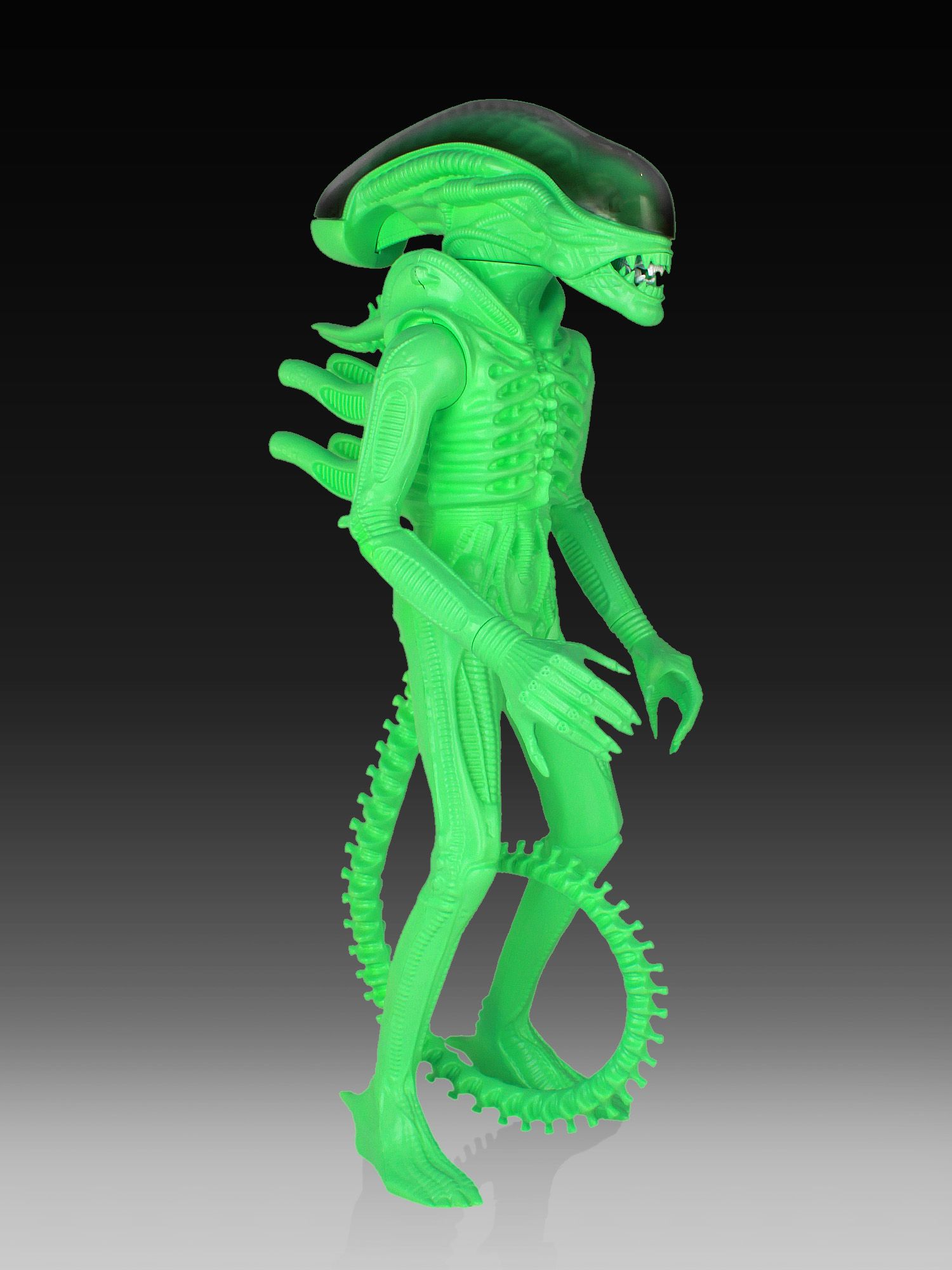 Scanned using the original unproduced action figures from Kenner, this monstrous figure stands over a foot high! Gentle Giant produced a number of variants including the glow-in-the-dark SDCC exclusive seen above, as well as a gold chrome variant. Good luck getting to sleep with this thing in your room at night, though!
3. Gentle Giant Life-Size Boba Fett Figure
Like it's cousin the Gentle Giant Jumbo Alien figure, Gentle Giant has made a stunning life-size statue based on the Kenner Star Wars action figures of the late 1970s and early '80s. It's like they took your childhood and made it life-sized! Not only are these an exact replica of the classic figures, they also come with a jumbo card and blister pack.
4. Life-Size Skeletor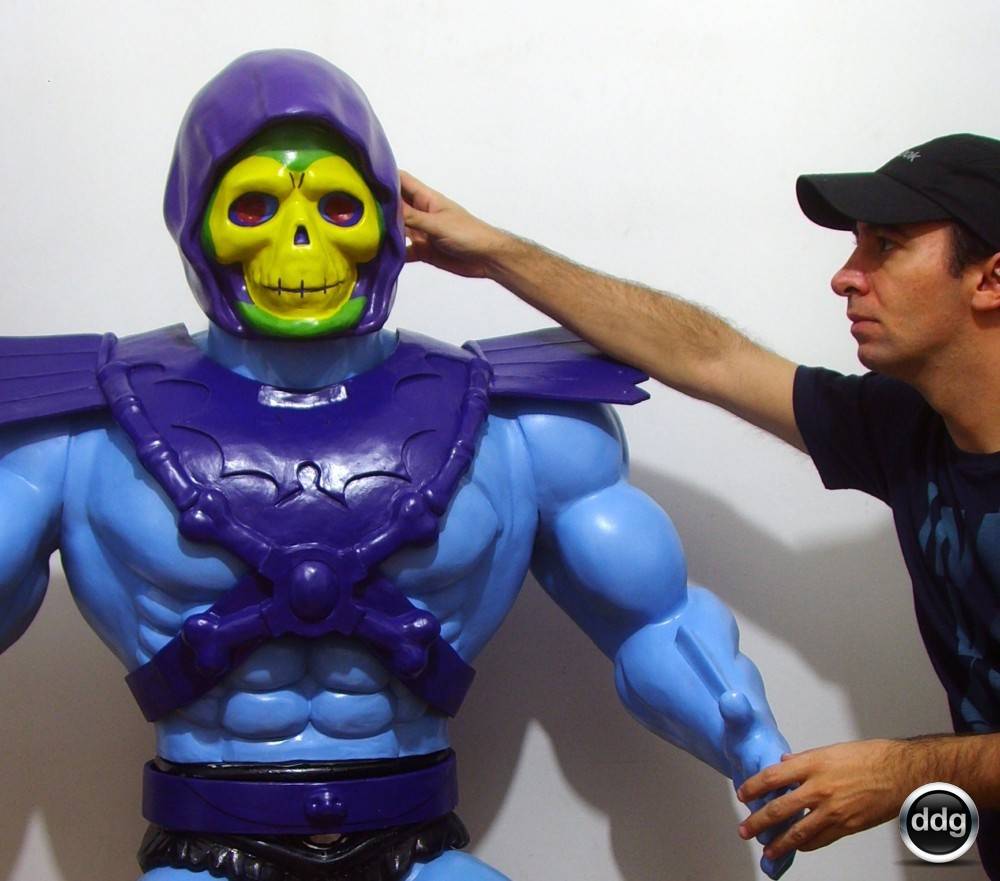 OK, so this one is going to cost you a bit more than the others on this list because this behemoth is one of a kind. Custom built and sculpted by Diego D. Gonzalez, this towering figure is 10 times the size of the original. Wonder if he'll be making the blister pack next?
5. Everblock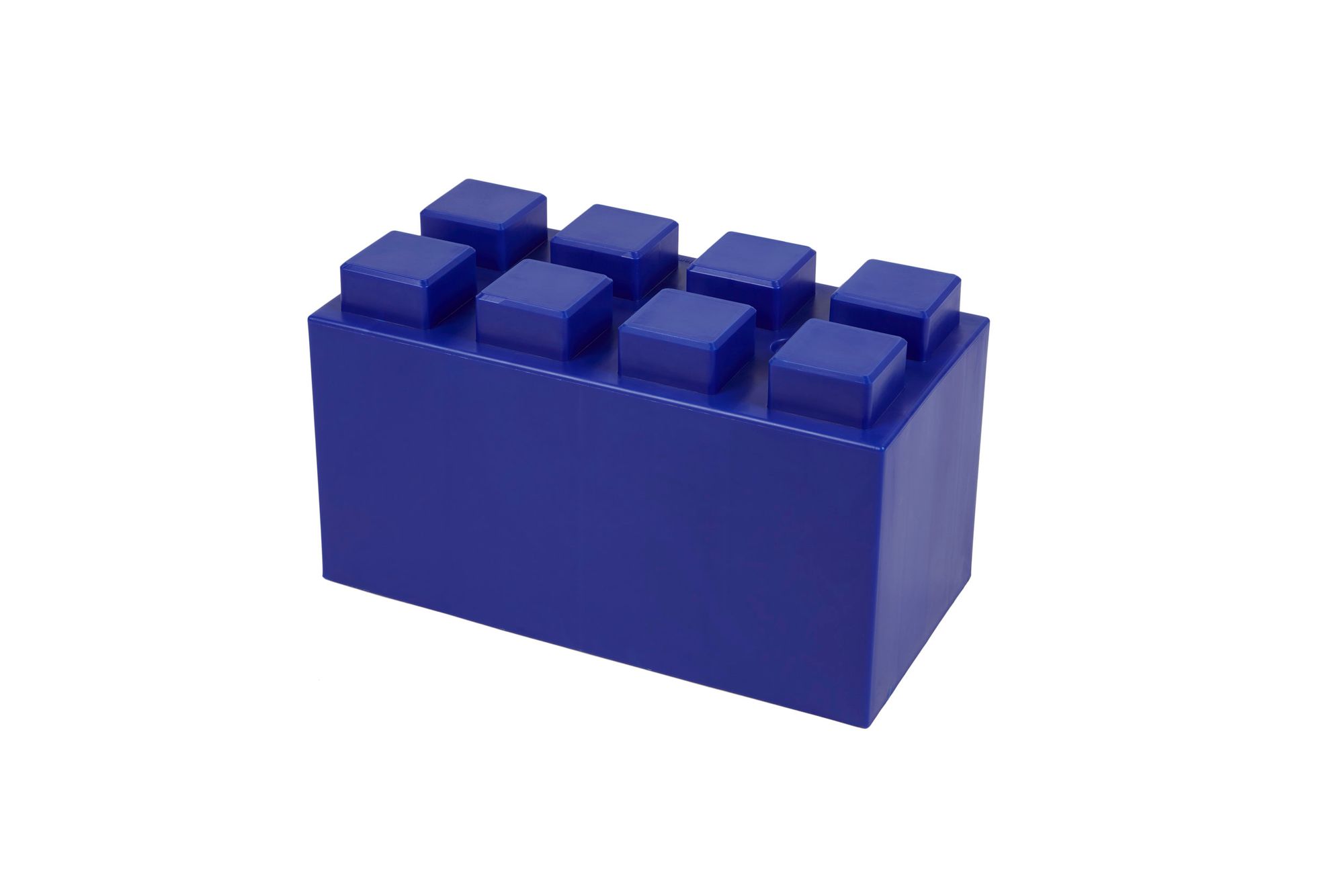 Building something when you were a kid was so easy. You'd just grab two Lego bricks and stick them together. Building as an adult is much more difficult. You have to get building permits, tools, materials, and have the skills to actually build it. For those of us who still want to build like a kid there is Everblock. A modular, LEGO-like building system for creating coffee tables, room dividers, and more. They're putting a bit of fun back in DIY.
---
Well there you have it whether you are just a former kid who's grown up or a young one who's got a case of gigantism, these toys will be sure to fit their giant imaginations.