1. Own The Television Series
Okay, this one is pretty direct and obvious so let's get it out of the way first with some advice. You can watch the series, but any true fan must be able to rewatch the series as conveniently as possible. In today's world, that increasingly means purchasing the series digitally. That said, for those who have a collector's heart, the Blu-ray or DVD packaging still asks to be owned and displayed. If you go down this road, go for the Limited Edition Blu-ray sets as the look is so much better than the other options. Just look at Season 3 and you'll see why this is as much about the packaging as the couch side re-consumption of this show.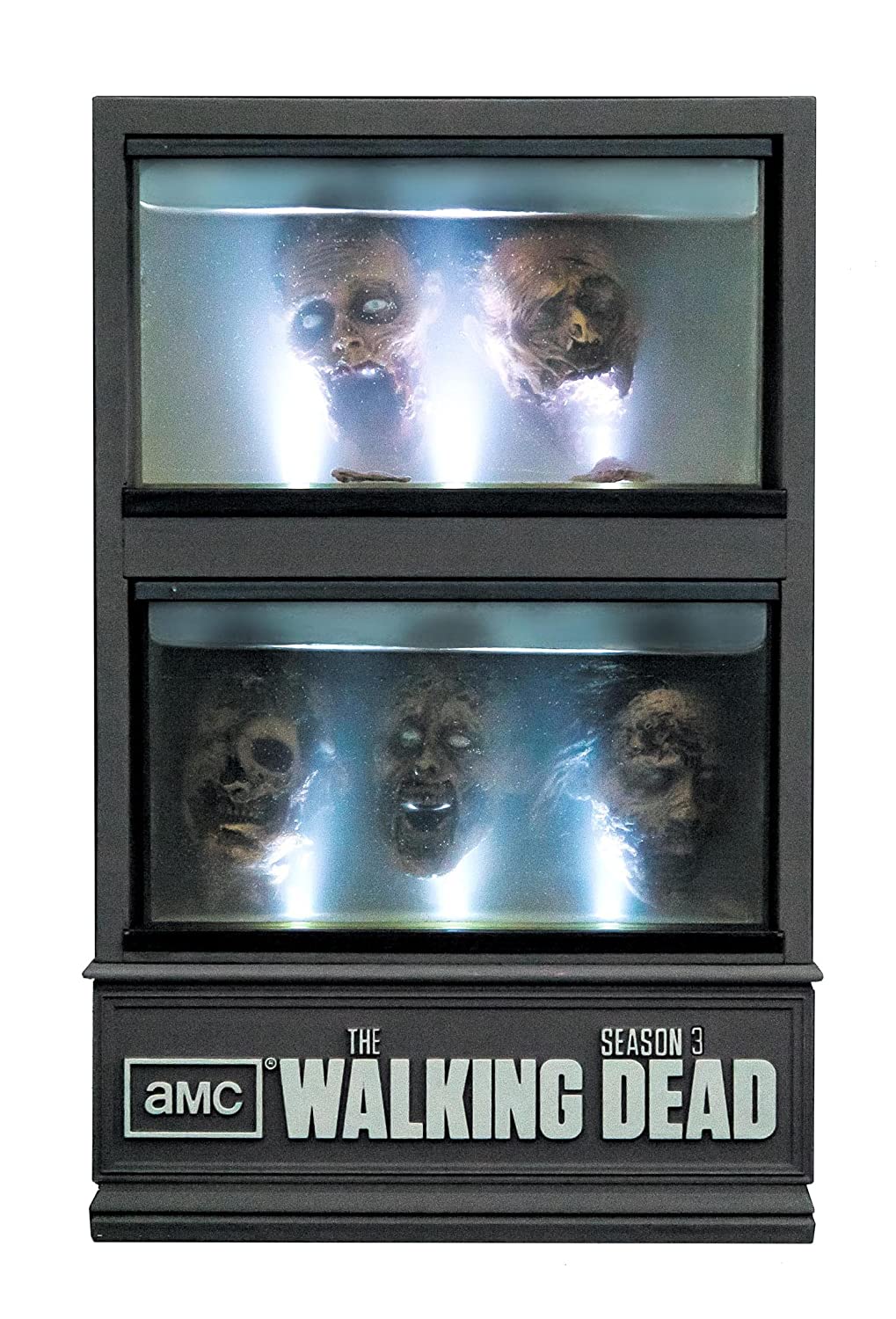 2. Take A Bite Out Of Your Own Story
Telltale Games has been delivering episodic video games for almost as long as The Walking Dead has been in existence. They began in June of 2004, just 8 months after that first issue of the comic series debuted. Their Walking Dead games have been much celebrated and take place in Georgia just as the zombie apocalypse takes shape. Overseen by Robert Kirkman himself to make sure the tone was correct, this series of games takes you into The Walking Dead world and lets you call the shots in a story all its own. Some familiar faces from the comic series stop by along the way and overall it's a very solid play experience. Note, we're featuring the Xbox 360 collector's edition here (mainly because I'm an Xbox kinda guy) but the game is available for Android, iOS, Kindle Fire HDX, Microsoft Windows, Mac OS X, PlayStation 3, PlayStation Vita, XBox 360, PlayStation 4 and XBox One so you can try it anywhere your games find shelter.
3. Build Yourself A Walker One Piece At A Time
Who can resist really studying the decaying husk of a walker up close for a couple of hours as you piece this puzzle together? I couldn't and I feel strongly that jigsaw puzzles are still fun and still something to be enjoyed (while watching Walking Dead reruns in the background of course). Imagine pulling into your parents' house for the holidays with this tucked under you arm. Family fun in 500 pieces!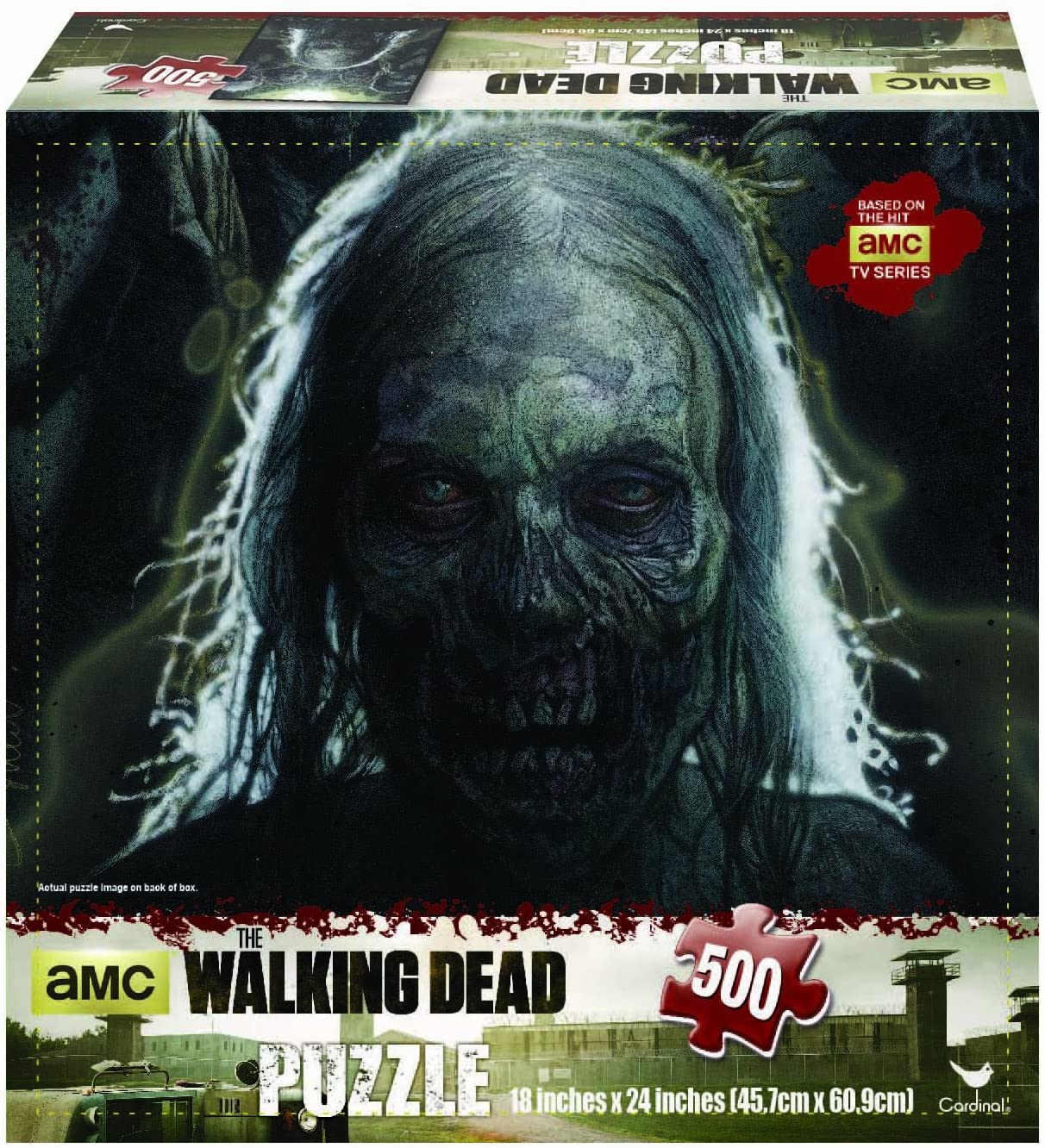 4. It's Time To Start That Survival Kit
We all know that half the fun of watching The Walking Dead is imagining what you would do if your neighbor suddenly started munching on your other neighbor. Where would you go? What would you pack? How would you survive?
Before food, before shelter, before family, before weapons; you have to keep your feet warm and dry if you plan to survive. Why not consider acquiring some Walking Dead socks before the world falls apart? Here's a three pack to keep your tootsies protected before they get gnawed off as your neighbor's next evening snack. I mean really? Do you think you'll make it more than a week out there? Might as well be stylish when you go.
We do have to give an honorable mention here to the actual survival kit just in case you are one of those individuals who really do think they will survive.
5. If You're Going For The Diorama, Go For The Governor
Is it the heads in the aquariums or the daughter in the bag that really sets The Govenor's Room set apart from the rest? I'm not sure but this classic from McFarlane Toys has been on the creepier side of my want list since I first spotted it and The Governor relaxing in his chair only adds to the effect for me. It's an iconic moment in the television series, and you have to admit that the meat snack in the middle of the room takes the entire display over the top as only The Walking Dead can do.
6. There Are Games And Then There Are Head Games
From board games to card games to dart boards, there are a lot of head-to-head things you can play with your friends if you are a Walking Dead aficionado. For this fan, though, I have to go with the classic and vote for a game of Yahtzee. Factor in that this version comes with its own zombie head, removable skull cap, and dice that roll right out of it's mouth and you have a conversation piece you'll pack with you for your own end of days.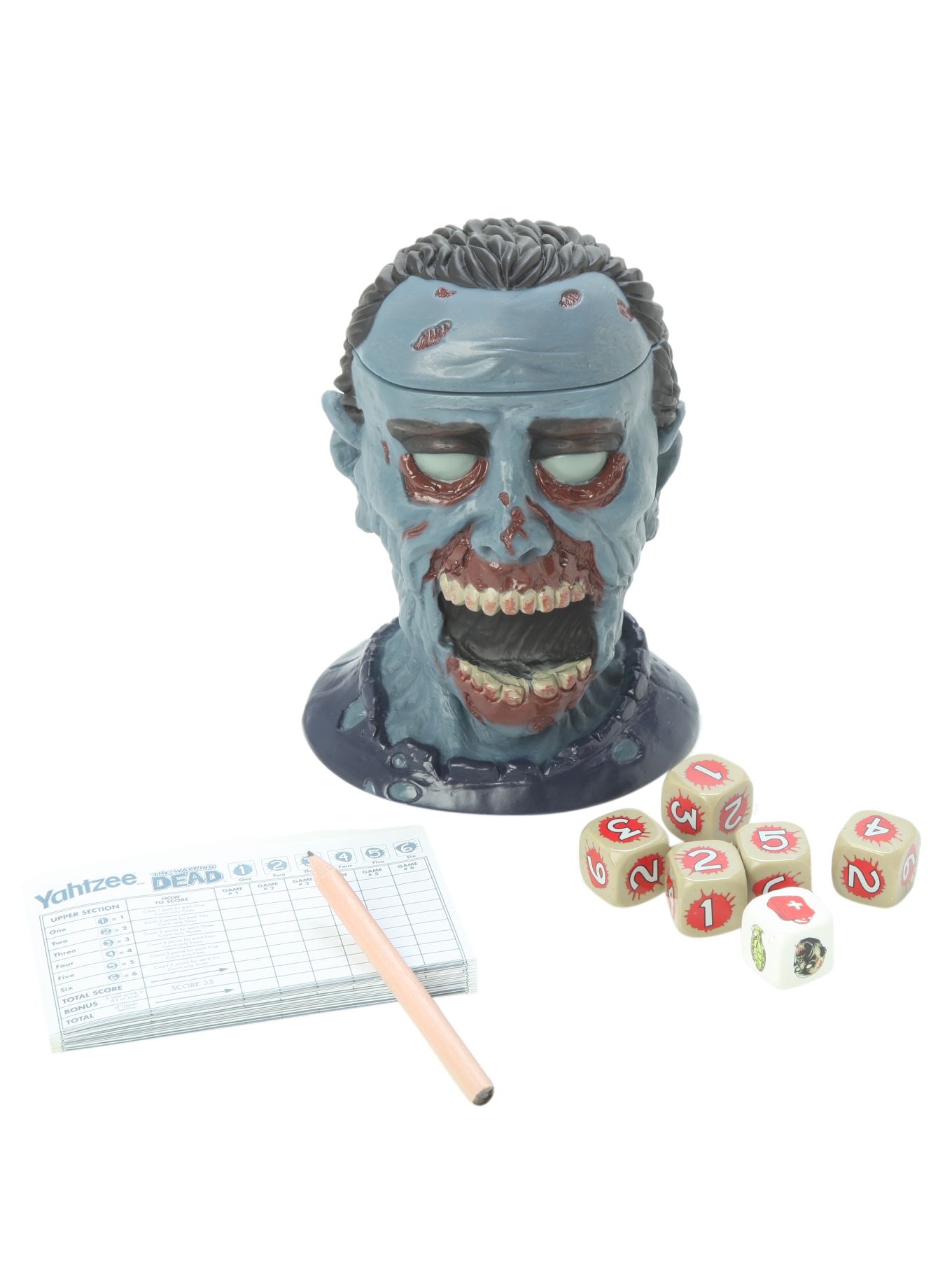 7. No List Is Complete Without Daryl
We watch him. We root for him. We'll riot if he dies. It's Daryl Dixon and he's at his best when astride his chopper and leading the survivors down the road to their next safe zone. Here, McFarlane Toys enters the list for a second time as they share an outstanding 1:18 scale bike and figure combo that, as is so often the case with this toy manufacturer, captures the look and feel of the character perfectly.
8. Accept No Substitutes… Start At The Beginning!
In the beginning the television and comic series were very closely intertwined. As changes were made by the show writers, the two began to diverge. For me, that was a perfect way to evolve the franchise. If you love the world of The Walking Dead you can experience the edge of your seat storytelling twice now, once on the small screen and once in comic form. Between the two you have dueling stories that are equally engaging and more cliffhangers and death scenes than should be allowed.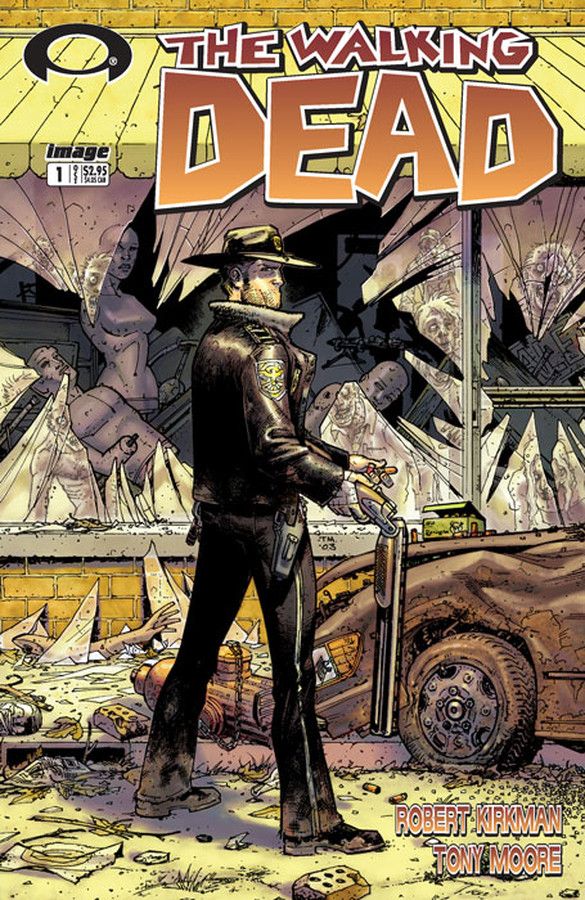 I came into the comic series a few months after the debut when the title began really making waves throughout the fandom as something special. I've been there reading along ever since. Whether you go for the trades or hit the ultimate collector side and track down these original issues, the #1 issue of The Walking Dead comic series is a classic and a major moment in zombie history. Robert Kirkman and Tony Moore created something we all know and love, but if you missed its sequential roots, it's well worth a look back and you'll have well over 130 (and continuing still) monthly installments to enjoy.